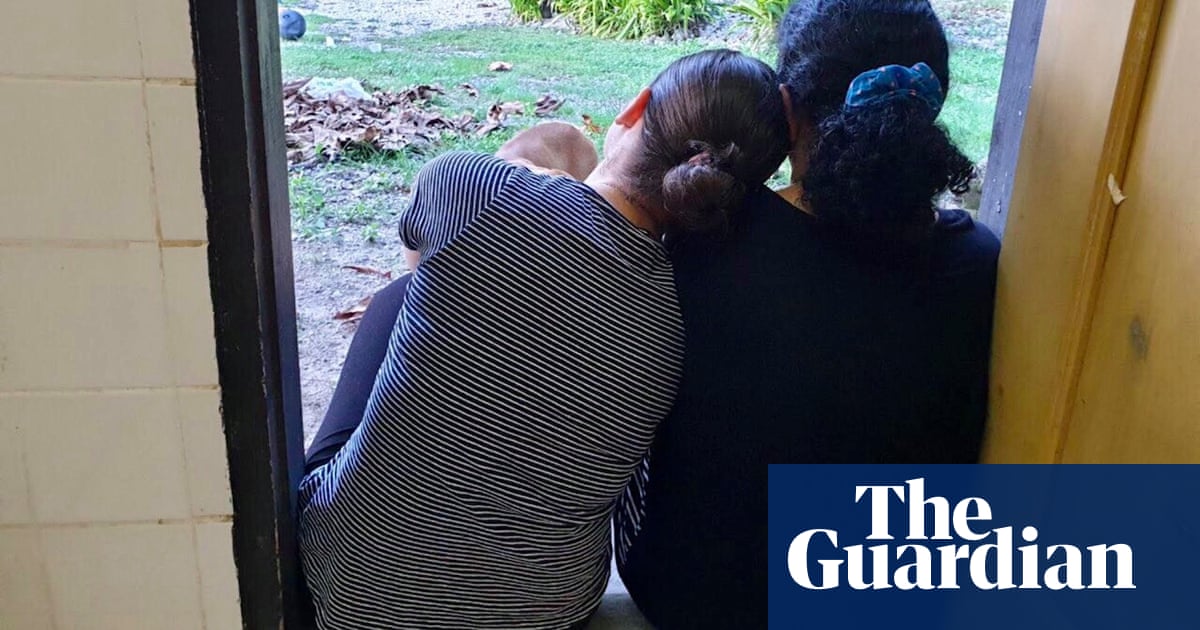 "I no longer live in a tent, now I live in a house made of concrete walls instead of plastic," says 21-year-old Diba *.
"I no longer have to take a shower under the guard's eyes for two minutes, security guards will no longer be able to check my passport all day long – no one can enter my privacy anymore – the extremely hostile environment of Nauru has disappeared.
"Australia is a bigger cage."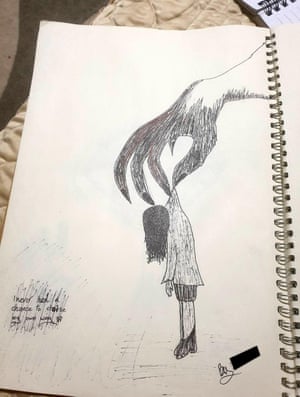 Hundreds of asylum seekers and refugees have been transferred to Australia, and after a national election campaign at the end of last year, all children were brought to Australia.
The years on Nauru in the detention and processing system The Australian Government has paid a devastating toll on her sanity.
Some were handed over only after a court order, although medical reports and psychological assessments repeatedly recommended removing them from the harmful situation.
In Australia, many refugees have difficulties adapting, at least temporarily. Housing is often more restrictive, and refugees did not have access to services that the doctors felt needed. In at least one case, a toddler was discouraged from childcare, although doctors said this had led to significant improvements.
"Prolonged detention can cause serious psychological problems, and recovery does not always happen when it moves to the community. As a rule, a specialist treatment is required, "says dr. Nick Kowalenko from the Faculty of Child and Adolescent Psychiatry of the Royal Australian and New Zealand College of Psychiatrists.
Diba was diagnosed with major depressive disorder, anxiety and anhedonia. She has difficulty sleeping, tiredness, feelings of worthlessness, difficulty with memory and concentration, as well as recurrent suicidal thoughts.
After five years on Nauru, she was transferred to Australia for acute psychiatric care in November.
Under the rules of Dibas imprisonment in the community, she may "not complete any vocational training or education … [or] unless otherwise authorized by the Department."
"There are many ways, but my access to them is forbidden. The Australian government still punishes us, but with a different kind of deprivation, "she says.
"I was excited to become a lawyer. I asked about a dozen universities about my enrollment, but I found it impossible.
"As a girl, as a child, I experienced massive traumatic events, but the pedagogic exclusion creates endless regret in me, I feel empty and deaf, I am now a dreamless girl."
Kowalenko: "Social isolation is a risk factor for onset and sustained depression PTSD has a strong impact on concentration, so if a child misses the opportunity for education, it may be detrimental to it and may partially hinder its recovery.
"Being part of the community, means to actively participate in civil and social life at the age of 16.
"Children who are denied educational opportunities prove to be much worse and recovery is much more difficult and takes longer and children have a much greater risk of not recovering or only partially recovering in key element for a successful recovery.
Three-year-old Arman and his 18-month-old brother were born by Iranian refugee parents on Nauru.
A Medical Survey by Senior Psychologist Guardian Australia's researcher said Arman has "significant emotional dysregulation and sensory issues related to attachment disorder, past and ongoing traumas, prolonged prison sentences, and problems with children's psychiatric services in South Australia." The mental health of the parents who have impacted presents on their ability to establish a structure and routine for [Arman]. "
The Nauruan environment was" scary and unpredictable, "the family told the medical reviewer.
"The family was exposed to domestic violence in neighboring homes and violence in the community. [Arman's mother Termeh's] Mental health has worsened further in this context after the birth of [Arman]. "
Termeh said her son's behavior was tearing down walls with sharp tools, tearing open curtains, and smashing his scooter into refrigerators.
In October, the family relocated to Adelaide for medical treatment and provided status cancellation assistance: a payment representing approximately 80% of Newstart's care, housing, and healthcare and case management benefits. According to the department, childcare is an "additional service".
Arman was included in external childcare, which, according to a report, resulted in "obvious improvements."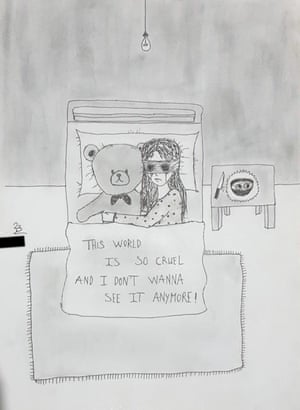 The chief physician pleaded strongly for continuing childcare as an "essential part of the treatment process", pointing out that a "significant deterioration in the functioning of the entire family" would occur if he were deprived of the childcare experience. ,
Nevertheless, the childcare was discontinued, says Termeh.
"After three months without any explanation, our agent told us that the government has ceased its support and Arman can no longer go to childcare.
The US Department of the Interior told Guardian Australia that childcare was not facilitated until approved.
"Additional services are approved when there is evidence that the service is required and all others Alternatives tested by the parent were in the first place, "says a spokeswoman.
"[State resolution support services] Providers must clearly explain why childcare is required and demonstrate that all alternative arrangements have been made, primarily by parents. "
Childcare is not required if two parents are present or if other adults in the household or family network can help babysit. she says.
"If the circumstances of a family have improved and childcare is no longer required, the Ministry may vary its authorization for additional services."
Venus, a youthful Iranian refugee who arrived in Nauru at the age of nine, was transferred to Australia with her family when she was 14 years old. She was admitted to the Brisbane Children's Hospital on her arrival and is now living with a visa for her custody in the community with her mother in Brisbane.
"Apart from school, Venus has no other activity," says her mother Tara.
"I can not work and can not afford to do anything to improve my daughter's mood. We live in outskirts. It's even two hours drive from my doctor's office.
According to Guardian Australia hospital documents, Venus was diagnosed with "adjustment disorder and reactions to severe stress as a result of prolonged incarceration associated with anxiety without resolution." "Venus draws regularly and outlines disturbing images that under normal circumstances" are a most threatening sign "that requires immediate psychiatric assessment and possibly hospitalization," says Dr. Barri Phatarfod, Founder and President of Doctors for Refugees] Venus Zimmer while detained on Nauru "src =" https://i.guim.co.uk/img/media/f72aea2e985aa6e984c57b9b24dda0a22f308201/0_0_1280_960/master/1280.jpg?width= 300 & quality = 85 & car = format & fit max = & s = d620b3058c2f8d8e445a9a5682c2ea19 "/>





Venus Zimmer during detention on Nauru

Doctors linked their stress and trauma to life on Nauru and a ubiquitous sense of relentless hopelessness.
"It's hard for me to find a meaning for my life," says Venus. "I have been excluded from the program my classmates attended to plan their future studies at the university." Return to Nauru.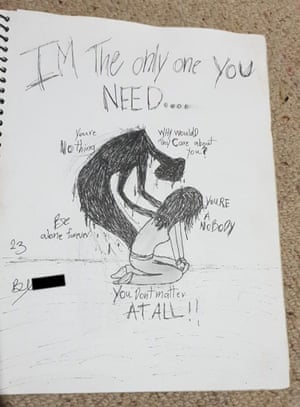 Phatarford says that children and adolescents will likely need years of intense mental health care, regardless of where they land.
It is extremely harmful psychologically and very difficult to correct when it is finally removed.
"These little children need the care and security they can get now. These children are becoming adults, and we are already actively creating a sub-generation of deeply traumatized adults who may not reach their potential at any level. Do we as a country want to create more problems instead of working towards a solution?
* Names have been changed
Additional coverage by Helen Davidson

In Australia the crisis support service Lifeline is 13 11 14; Children helpline 1800 55 1800; Beyond Blue 1300 22 4636. In the US, the national lifeline for suicide prevention is 1-800-273-8255. In the UK, Samaritans can be contacted at 116 123.