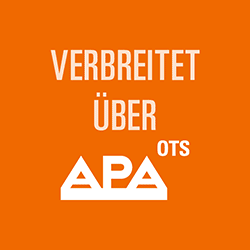 Shenzhen, China / PRNewswire / – – MMC UAV has released its new hydrogen drone "Griflion H" – with a record breaking flight time of 15 hours on September 17, 2019 in Germany during the "InterGEO" 2019 , the world's largest geoinformation fair. It is a hydrogen-powered vertical take-off and landing drone with built-in design and a high-stability hydrogen fuel battery developed by MMC.
15 hours flight time for more mission efficiency
The distinguishing feature of the Griflion H is its longer flying time its highly efficient hydrogen fuel cell with metallic bipolar plate and a maximum hydrogen storage capacity of 27 liters. The unit achieved a record breaking flight time of 1
5 hours without load and 10 hours with a load of 3 kilograms, while most drones in the market only allow maximum flight times of 2 hours. In missions, the mission is often interrupted by multiple takeoffs and landings at different locations, which reduces efficiency. The longer flying time of the Griflion H improves the deployment efficiency enormously. Further features of the device are its comfortable operation, high safety, long range, emission-free and low volume. With different payloads, it can support international customers in segments such as surveying and mapping, rescue, security and protection, border observation and forest observation.
Industrial chain covering products with integrated construction
As one of the few companies with the ability to chain the industry To integrate and conduct independent research and development, MMC UAV has developed its own hydrogen propulsion system – including a hydrogen battery, a hydrogen cylinder, a pressure reducing valve, a hydrogen compressor and a hydrogen generator.
In 2016, MMC UAV launched the world's first hydrogen-powered multirotor drone – the "HyDrone 1800", which reached a flight time of 273 minutes. The Griflion H has received overarching upgrades and now has an established hydrogen fuel system that has broken its own flight time record. The integrated design streamlines the connection between drone, fuel cell and payload.
About MMC
MMC UAV is a leading manufacturer of industrial UAVs dedicated to the production of high performance UAV products. The company has built a product portfolio covering the industry chain, which includes drone, airframe, propulsion, flight control, imaging and ground control station products. It offers – customized – best UAV solutions as well as OEM and ODM services to international customers in segments such as control, public safety, search and rescue, surveying and mapping, environmental protection and many more. The goal is to help these customers work safer, more efficiently, and more cheaply.
Photo – https://mma.prnewswire.com/media/998663/1.jpg
Photo – https: // mma. prnewswire.com/media/998664/2.jpg
backs & contacts:
Ryan Wong
+ 86-755-2691-6770
ryanwong @ mmcuav.com [19659013]
Source link