Does Broken Heart Syndrome Increase the Risk of Cancer?
Researchers have now found that one in six people with so-called Broken Heart syndrome have cancer. This suggested a strong link between heart disease and cancer.
A recent study by the University of Zurich found that there is a link between Broken Heart Syndrome and cancer. The results were published in the Journal of the American Heart Association (JAHA).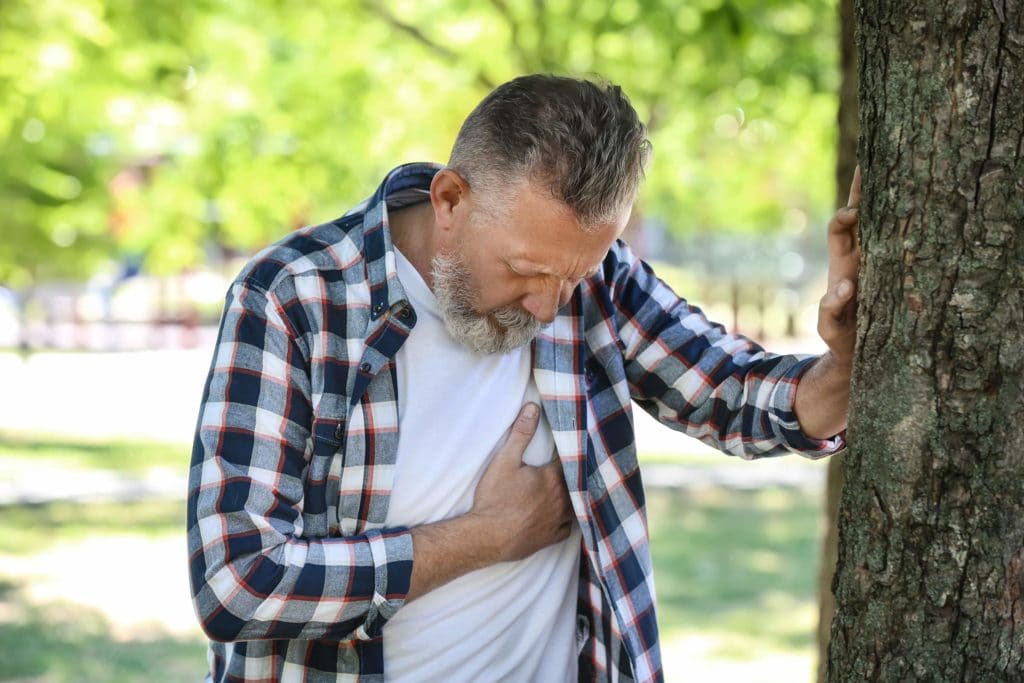 Survival likelihood observed
One in six people suffering from Broken Heart Syndrome also have cancer. Those affected also have a low probability of surviving a period of five years after the onset of the disease, the researchers report.
What is Broken Heart Syndrome?
Broken Heart Syndrome (Takotsubo Syndrome), which is also referred to in Germany as the syndrome of the broken heart, is a dysfunction of the heart muscle, which occurs when the main pump chamber of the heart temporarily enlarged and no longer pumped properly. Although the syndrome feels similar to a heart attack (chest pain and respiratory distress), there is no heart muscle damage and no obstruction of the coronary arteries supplying the heart. The Broken Heart syndrome is triggered by emotional or physical stress.
Results should alert oncologists and hematologists
The current international study shows a strong association between the Broken Heart syndrome and cancer. Patients with Brocken-Heart syndrome may benefit from being screened for cancer to improve their overall survival, the study authors report. The study must alert oncologists and hematologists that the heart failure syndrome should be considered in patients undergoing cancer diagnosis or treatment for cancer and experiencing chest pain, respiratory distress, or abnormalities in the electrocardiogram, the researchers add. [19659012] What type of cancer was particularly prevalent?
Out of 1,604 patients with the syndrome from the International Takotsubo Registry, 267 patients or one in six (mean age 69.5 years, 87.6 percent female) had cancer. The most common type of malignancy was breast cancer, followed by tumors involving the gastrointestinal system, respiratory system, internal genitalia, skin and other areas.
Effects of combination of both diseases
Compared with patients without one The researchers found that cancer patients are more likely to experience a physical trigger (such as a medical procedure or a physical trauma) before the syndrome – with a probability of 47.9 percent versus 34.2 percent. In addition, patients with cancer were more likely to die within five years of starting the syndrome. In contrast, both groups were equally likely to live 30 days after the onset of the syndrome. However, cancer survivors were more likely to die in hospital or require intensive support of the heart and respiratory tract.
Further research is needed
The study was too small to analyze whether the worse prognosis in patients with Broken heart syndrome and cancer could be due to a specific type or stage of cancer or to the cancer treatments received, explain the researchers. The mechanism by which the syndrome could affect malignancy and cancer treatment should be further investigated. The findings provide an additional reason to investigate the potential cardiotoxic effects of chemotherapy, the study authors report. (as)
More interesting articles on this topic can be found here:
Sources:
Victoria L. Cammann, Annahita Sarcon, Katharina J. Ding, Burkhardt Seifert, Ken Kato et al. : Clinical Features and Outcomes of Patients with Malignancy and Takotsubo Syndrome: Observations from the International Takotsubo Registry, in Journal of the American Heart Association (query: 18.07.2019), JAHA
Source link