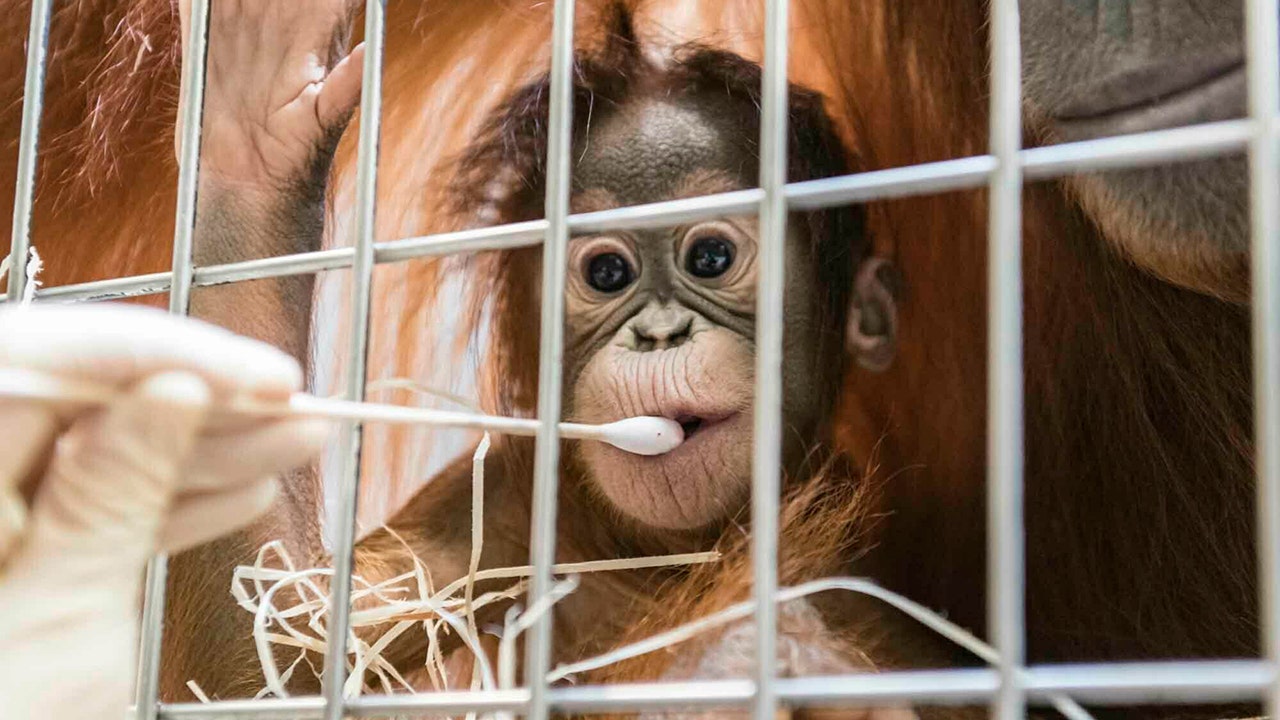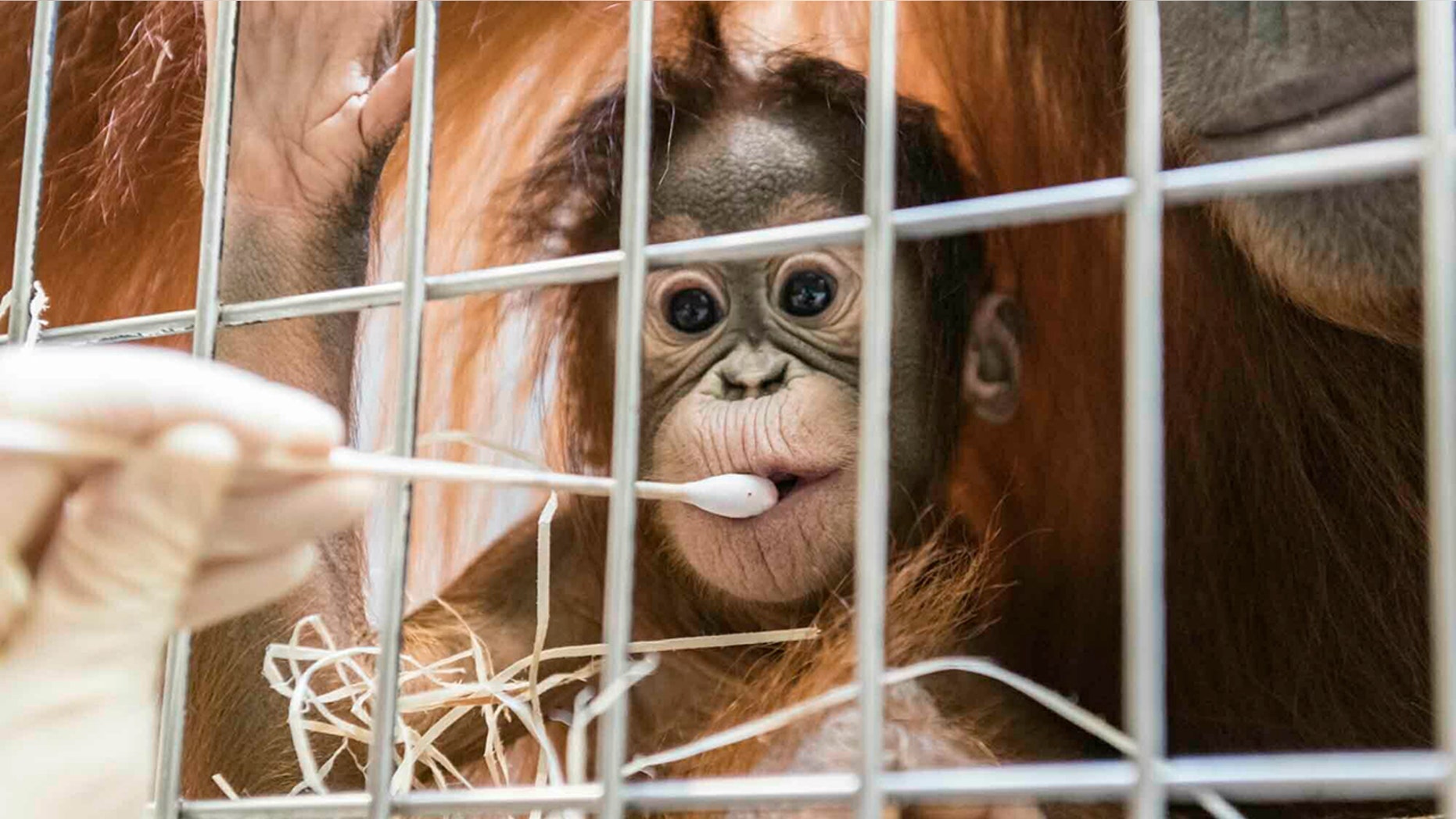 The surprising paternity of a baby orangutan shows that a separation fence is no match for two monkeys in love.
A DNA test of 5-month-old Padma – part of an endangered animal breeding program at the Basel Zoo in northwest Basel Switzerland showed that the baby orangutan was not conceived by any man in their enclosure.
"If only a mature man lives with a group of women, the paternity of offspring is not controversial," said the zoo. "[However,] Because all groups at the fence come into contact with each other, young orangutans are routinely patrolled, and Padma was no exception."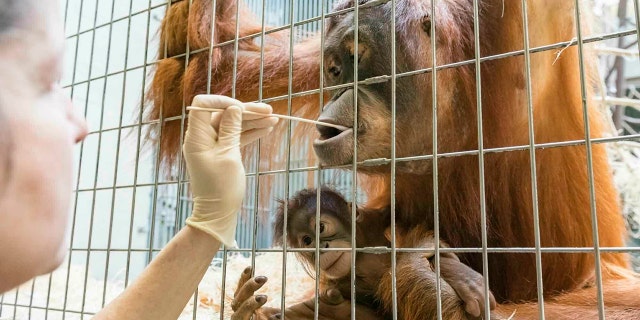 Maja, who gave birth to Padma in August, was in the same enclosure as Budi, a 14-year-old male orangutan. It was easy to assume that Budi would be the father of the child, but the tests did not match.
"So far, these tests have not triggered any surprises. But there is a first for everything: Padma's father was Vendel (18), whom Maja sometimes meets at the fence, "the zoo said, adding that Vendel was the only man with cheek pads who was very attractive to women in heat ,
"It seems the women just can not resist a man with cheek pads," the museum added.
CLICK HERE TO OBTAIN THE FOX NEWS APP
Samples of newborn orangutans because the endangered apes are part of a breeding program.
Source link