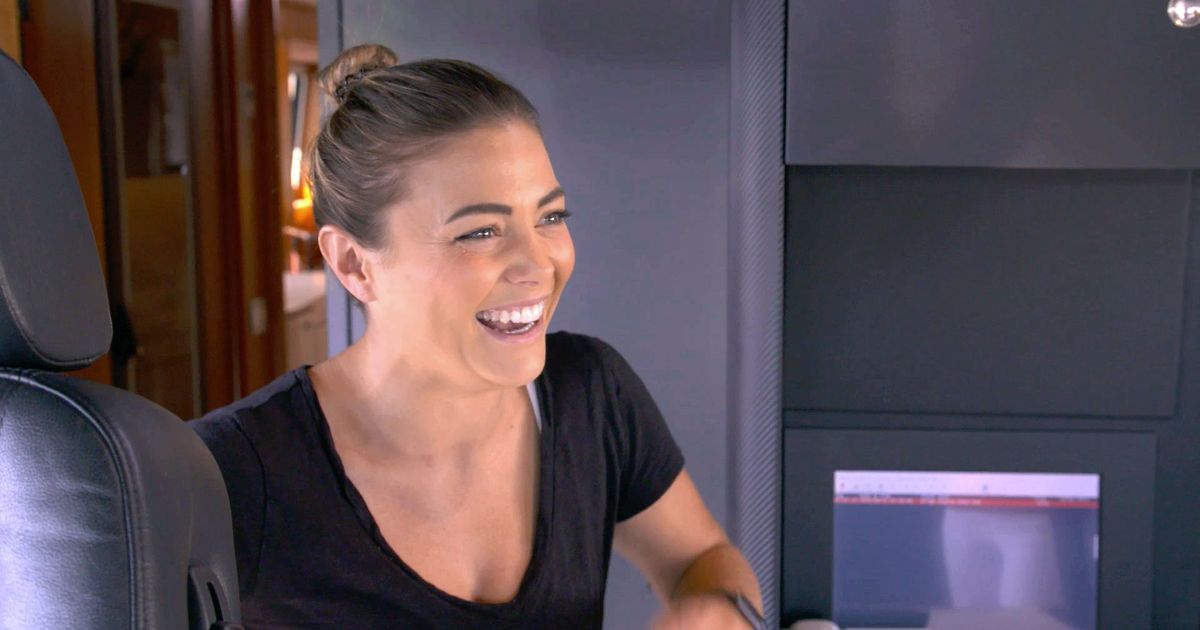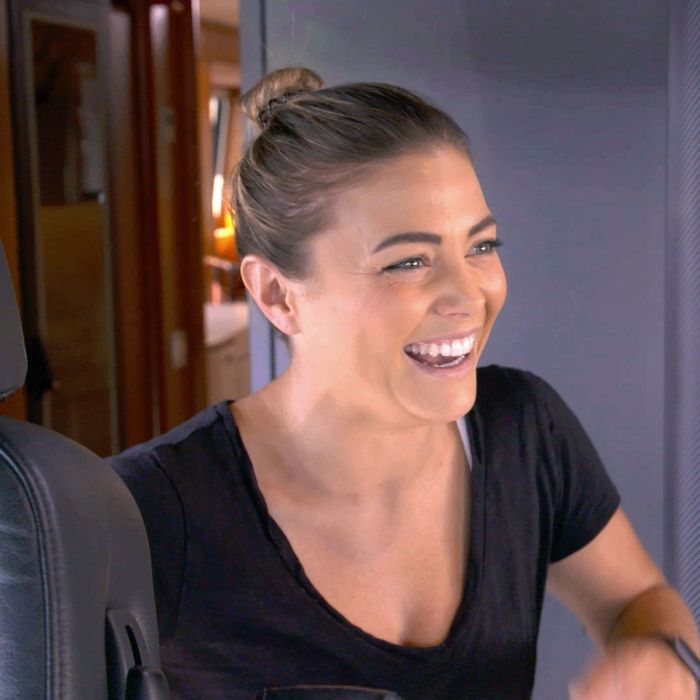 First, let's address the elephant in the primary suite: yes Under deck is a lot like quarantine. It is a group of people who have held together in a confined space for a long period of time. (Not to mention that the rich guests can relax and take a vacation while the crew has to work.) Sure, the guests are only there for a few days and the crew can go out and party between the charters. But it's enough to ask: why the hell should I want to see a few people stuck on a boat while stuck in my own house?
So let's look at it differently. A pandemic keeps changing the world around us, while we have to be isolated from this world for our own safety. Wouldn't you like to enjoy something familiar, a show with an unshakable formula for success? Welcome on board the Wellington.
So we're on a new boat, but with Captain Sandy and Chief Stew Hannah in their positions, it's going to be another season of the same Below deck: Mediterranean we know and love. Last season, Hannah and Sandy thought about Hannah's future in sailing, as a stew that likes to pour drinks for the almost super rich, but doesn't make perfect Pinterest tables. But damn it, Hannah is back – and I'm glad to see her. With Kate Chastain not returning to Captain Lee Under deck Hannah is the biggest constant of this franchise next season and a good bravolebrity.
Malia, who later became the lead deckhand of season two, is also back. She has received another promotion: she will be the Bosun this season, the first woman to hold the title Under deck Show (and it's just the 13th season of the franchise!). This shouldn't be news, but it is, especially after the guys from Captain Lee's crew turned into real sexism last season. Malia has gained yacht certifications and experience in recent years and vows to leave her second season battles and boat trips behind.
It will have quite a deck team to line up. There is Pete, one (1) self-proclaimed "whole unit" who has worked as a captain on deck for ten years. There is Alex from Boston. And there is Rob, a calm Brit who left modeling for sailing two years ago and learned that there is more to life than to be pretty. He's still pretty (though I miss the handsome boy / all-round sweetheart Colin residing in season three and fourth).
Hannah's interior crew meanwhile feels strangely familiar. There is Lara, her Italian second stew, who has worked on yachts for seven years (even as a chief stew), and she fears that she will challenge her authority like Bugsy in season two. Hey, if she wants to decorate tables, maybe she deserves the job! Then there is Jessica, who worked in sailing but also sold cars, so-called bingo games, and worked as a waitress at Hooters, among others. This show had a lot of Jessica's and I love her so.
There is also Kiko, who enters as Captain Captain Sandy's cursed galley. After last season saw the sirocco Cycle through three chefs – Mila, unqualified steak licker, Anastasia, third stew, and Ben, the fans' favorite – Sandy is particularly careful. But Kiko used to cook for Vladimir Putin's son, so he knows how to please the D list that visits these boats.
When the supplies run out, the boys don't waste time flirting with the girls. Rob keeps an eye on Jess, while Pete wants to be "this Italian stallion" with Lara. Aside from micro-aggression, at least someone is a Lara fan who already got on Hannah's bad side before the first charter. During the one-pot meeting, Hannah explains that the crew must impress the guests (or rather Captain Sandy) with creativity in the table decor – at which Lara fakes her heart because creativity is not really her thing. Hannah says she shouldn't have done that in front of her eyes. Lara says Hannah has no sense of humor. Several things can be true!
The two of them get into a different dispute according to the regulations when Hannah Lara broadcasts to ask for a mislaid beer. Lara comes to clarify things personally and tells Hannah that she thought she asked, "Did you see the beer?" When Hannah said she asked, "Did the beer come?" "You can read it in both directions," explains our uncreative second stew. She also tells us that sometimes people think she is an idiot when she is actually calm. I can't wait to tell my roommates.
Our first elementary school is Chris Harris, an entrepreneur who opens nightclubs and technology companies and gets his daughter Jess to run them. It's Jess '29. Birthday and chartering a yacht seem to be an appropriate gift for all of this work. We accompany you on a tour of the Wellington, that's 30 feet longer than sirocco and has infinite seating. Then we make our way off the coast of Mallorca, a Spanish island. I would make fun of Pete because I didn't know Spain had islands, but frankly I didn't.
When they set up, Chris and one of his friends ask Jessica about hot margaritas that she may or may not be able to prepare. In the galley, she asks Hannah if she should add a Marg mix to her eight-second tequila pour. Hannah appreciates Jessica's stance because she can't be mad at her two stews. The men enjoy their strong margins before lunch while Jessica says in a confessional, "Either I killed it or I killed it." A great attitude.
Kiko makes Moqueca, a seafood stew from his native Brazil, for his first meal on board. It's a sweet gesture, but we're in Spain! And it's late anyway. After the guests devour the food, Sandy comes out to ask and Chris says the fish is sticky. What does that mean anyway? Sandy goes back to the kitchen and tries some of Kiko's prawns, which she says are delicious. Good, because Kiko is already afraid of being fired, even though he already proves to be infinitely more competent than Mila.
This afternoon Pete spontaneously calls Malia "sweetheart" (as we see) and she is right to be upset with her confessionals. The show makes this sexism an act this season, and also shows the confusion of the deckhands about who Bosun was and a conversation between the boys about how they like it when a woman tells them what to do. Bleh. It doesn't feel forced or surprising to me, just disappointing – especially after watching Malia run when she got this boat monster out of the dock while Pete left the bug early. You can do the job!
Before dinner, Hannah tells Lara that Jessica (who has now armed Hannah with cocktail cheat sheets) will be on duty while she is in the cabins. Hannah reminds Lara that she and Jessica said they wanted to change responsibilities, while looking back reminded us that Hannah was telling them that they were rotating. Hannah didn't downgrade Lara, she argued that she only traded her with Jessica. But if Jessica is the third stew, doesn't that mean …? Whatever. The crew puts on their (now collarless!) Blacks and the stews overlook their Michael quality table decorations. They form pebbles in imperceptible shapes and call it good.
Kiko has made a truffle risotto and a filet mignon with port wine reduction that make the vegetarian's mouth water. Everyone loves it, except Chris, who claims his steak is dry. I'm starting to question Chris' taste. But Sandy comes back and offers him another steak that he takes and enjoys. She also tries Kiko's steak and tells him again that it's delicious. I understand that Mila was terrible, but I hope Sandy stops managing poor Kiko in micromanagement. He is clearly a good cook and does not have to walk on eggshells on the first day of the first charter.
In the meantime, it looks like Hannah Lara needs micromanaging, who hasn't returned from her own lunch break to clear the table. Hannah wants Lara to recognize her when asked to do something, but Lara says she doesn't have time to argue. After Hannah's fourth-season interior worked like a well-oiled machine with Aesha and Anastasia (minus the seven-episode saga in June), I'm pleased that Lara doesn't start the drama even 24 hours after the first charter started.
The first episode leaves us here, but not without teasing the rest of the season. The schedule is as follows: Jessica will be glad that Rob wants her to be private, Pete will call his stewardess Lana and Malia will continue to call her "sweetie", Sandy could fire someone who could indeed Catch fire and Jessica will find out where the pantry is. I'll take everything with Jessica's strongest margarita, please.
Rob is not only a feast for the eyes this season, it also tells jokes – but he won't tell him about peanut butter because he doesn't want to spread it.
When Jessica and Rob take a cigarette break the night before the first charter, she tells Rob that her babies will have blue eyes. You could get advice on parenting from 27-year-old Pete, the proud father of an 8-year-old son.
Hannah and Malia share a bunk and I look forward to them complaining about their crews again and again. We also find that both of them now have friends, which means Malia Really Hannah no longer has to worry about dying alone this season.
Source link