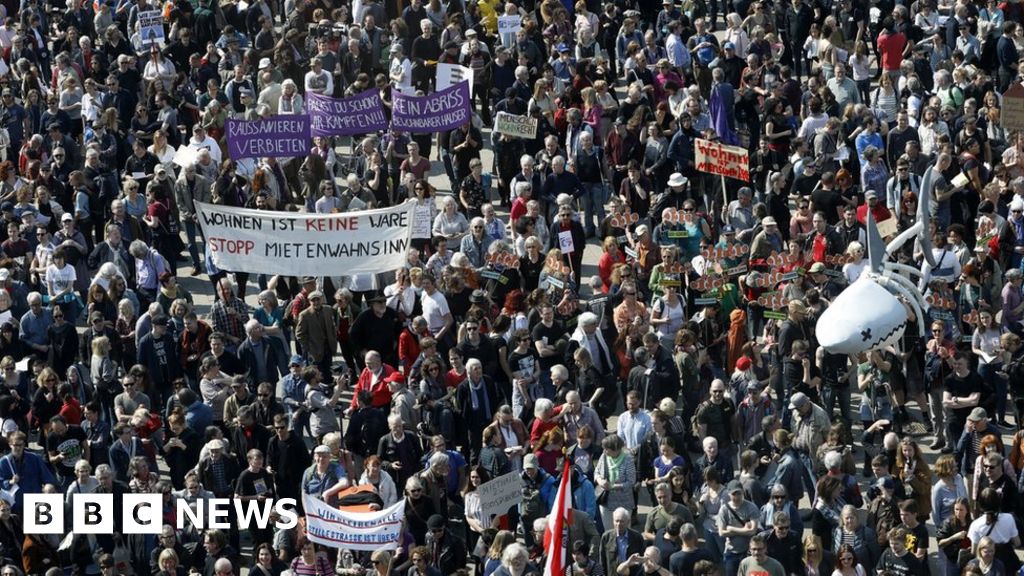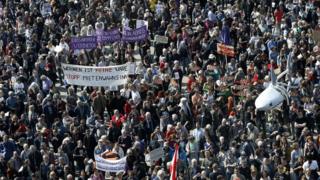 Thousands of people have taken to the streets to protest rising rents.
According to estimates, housing costs in the German capital have doubled in the last ten years.
Protesters call on local government to acquire plots owned by private landowners. Some activists have already submitted a petition requesting a referendum on this issue.
Similar protests took place in Munich and Cologne.
According to a study by the real estate group CBRE Berlin from 201
9 and the mortgage loan bank Berlin Hyp AG, the average rental prices in the city are now around 10 euros (8.62 GBP) per square meter, 5% above the previous year's level.
The study also showed that rents in the suburbs of Berlin are slowly catching up.
The petition put forward by the demonstrators urges local authorities to confiscate property owned by private owners with more than 3,000 homes.
BBC – Capital – Berlin's Radical Plan to Stop Rents
Berlin Attacks Apartments
Deutsche Wohnen is one of the private companies targeted by activists. It has around 115,000 properties in the city.
The city administration, however, says that the seizure of land would cost the city up to 37 billion euros in compensation payments, reports Deutsche Welle.
Berlin has already introduced a ban on homeowners who rent their properties to vacationers – a popular move among residents.
On Saturday protests also took place in Munich, where rents have also risen sharply in recent years.
Last September, 10,000 people gathered in the city to march against rising rents.
Source link