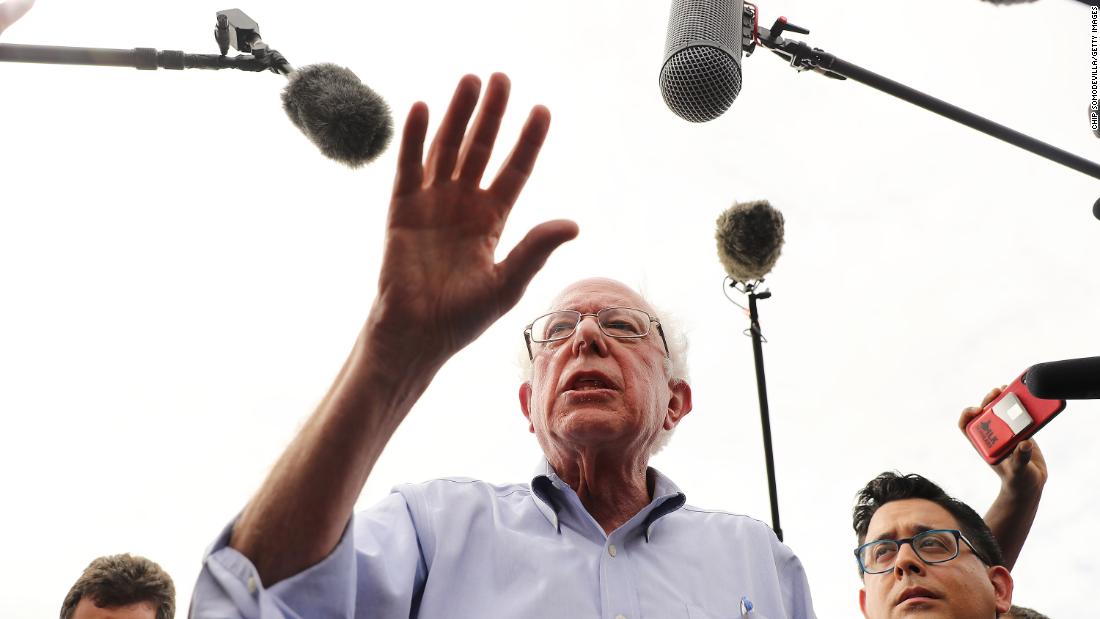 All the more disappointing is what Sanders did on Monday in New Hampshire.
Sanders spoke in a town hall about his now well-known reef, as Amazon pays no taxes. And then he said the following:
"I keep talking about it all the time, and then I wonder why the Washington Post – owned by Jeff Bezos, owned by the Amazon – does not write very good articles about me I do not know why I think there is a connection. "
Well, no, there is none. And what Sanders does there is no different from what Trump does – both in his attacks on the media in general and his specific hits on the Washington Post.
The opinions expressed in both comments are the same: as Bezos, a billionaire founder of Amazon, is also the owner of the Post, the newspaper is hopelessly biased toward anyone who has negative things to say about Amazon Sanders said and what Trump has long been claiming is that there is a corporate coffer that gets them out because they had the audacity to speak out.
Senator Sanders is a member of a big club of politicians – of any ideology – who talk about complaining about their coverage, "said Swiss Post's editor-in-chief, Marty Baron, in a statement after Sander's unfounded allegation. "Contrary to the conspiracy theory that the Senator seems to favor, Jeff Bezos has our newsroom work in complete independence, as our reporters and editors confirm."
I'm one of those reporters that mentions Marty. I worked for the Washington Post for a decade before joining CNN in early 2017. Bezos has owned the company for the past three years. Not even at this time – and I wrote several articles a day on politics and politicians (including Sanders and Trump) during this period – was there even a hint of Bezo's influence in the newsroom.
None. Zero.