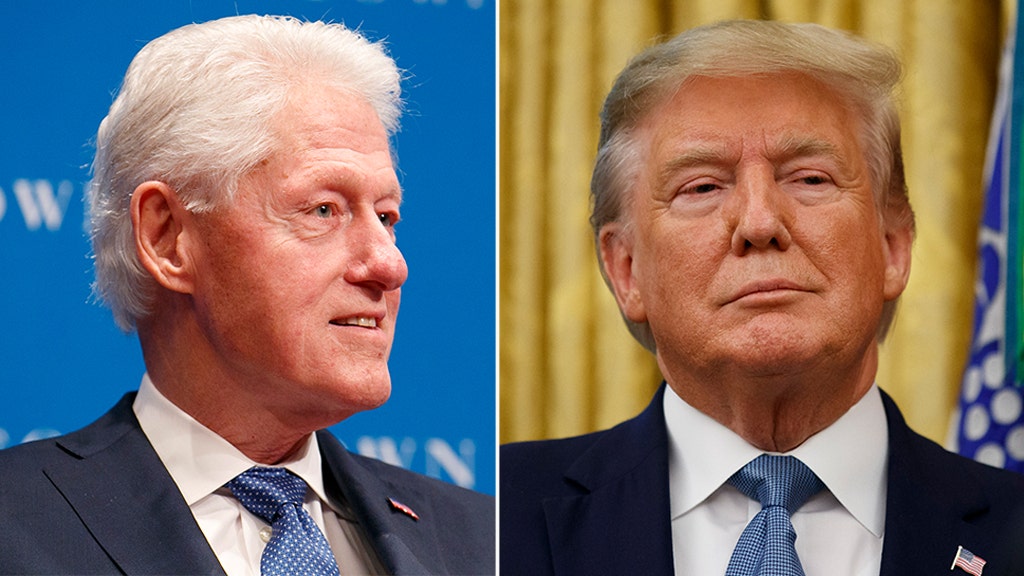 Former President Bill Clinton gave advice to President Trump on the ongoing impeachment investigation, as he had experienced a similar firsthand drama.
When he appeared at CNN, Clinton was asked what "message" he had for Trump as Congress began his open hearings on his conduct with Ukraine, which had triggered the impeachment investigation.
"My message is you were hired to do a job," Clinton replied. "You do not get back the days you blow up, every day is an opportunity to do something good."
they should just have it. In the meantime, I will work for the American people. "That's what I would do."
CNN ANALYST: IT IS A & # 39; PROBLEM & # 39; FOR DEMS THAT DO NOT TRUMP
an option, and Congress fundamentally denies the consequences of doing nothing, or at least the people who opposed it. "
CLICK HERE TO OBTAIN THE FOX NEWS APP
US diplomat Bill Taylor and the State Department official, George Kent, were the first to publicly testify their testimony were testified on Wednesday for several hours about their knowledge of the behavior of Trump towards Ukraine Friday.
Source link