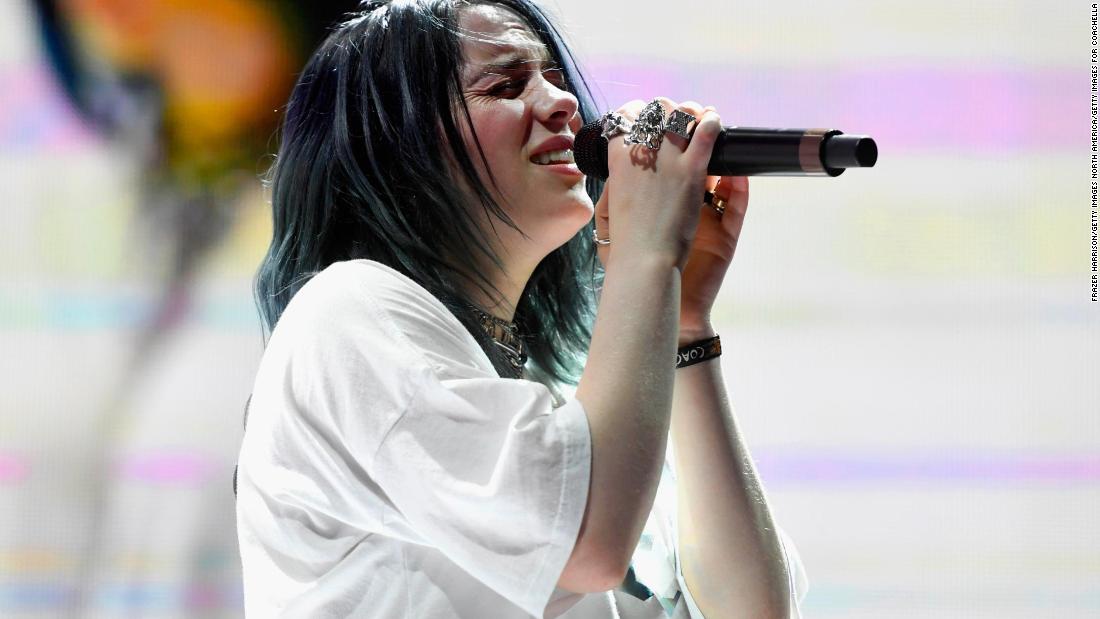 (CNN) The German issue of Nylon magazine has been on the bad side of "bad guy" singer Billie Eilish.
This week's release features an illustrated cover featuring the 17-year-old musician who captured the wrath of the artist and her fans.
The cover, released on Instagram and now deleted, shows Eilish as bald, robotic and shoulder-free.
In a detailed commentary on the front page of the magazine, Eilish wrote that neither she nor her management team were ever "addressed by Nylon because of this article".
Eilish questioned the fact that she had "no creative input" for the image in her figure and the artist's choice.
"You take a picture of me without a shirt? This is not real? At 1
7?" She wrote.
Your comment was deleted with the original post, but Nylon Germany said it should never do any harm.
"We as NYLON Germany value and stand for artistic freedom, but also respect the feelings of @ billieeilish and her fandom, we are fans ourselves, so we decided to remove our second cover from Billie Eilish," the release wrote in the headline that accompanied another photo. "For this cover, it was never our intention to create a confusing or offensive look for Billie, it was always our intention to celebrate its impact by creating this avatar, which is part of a cover series that expresses the power of digital miracle highlights artists. "
Other covers of this series by the artist Marcel C. Wilkens included a tribute to the twin sisters and the German video stars Lisa and Lena.
A photo of the Eilish cover remained on Wilken's Instagram page as of Friday afternoon.
Source link