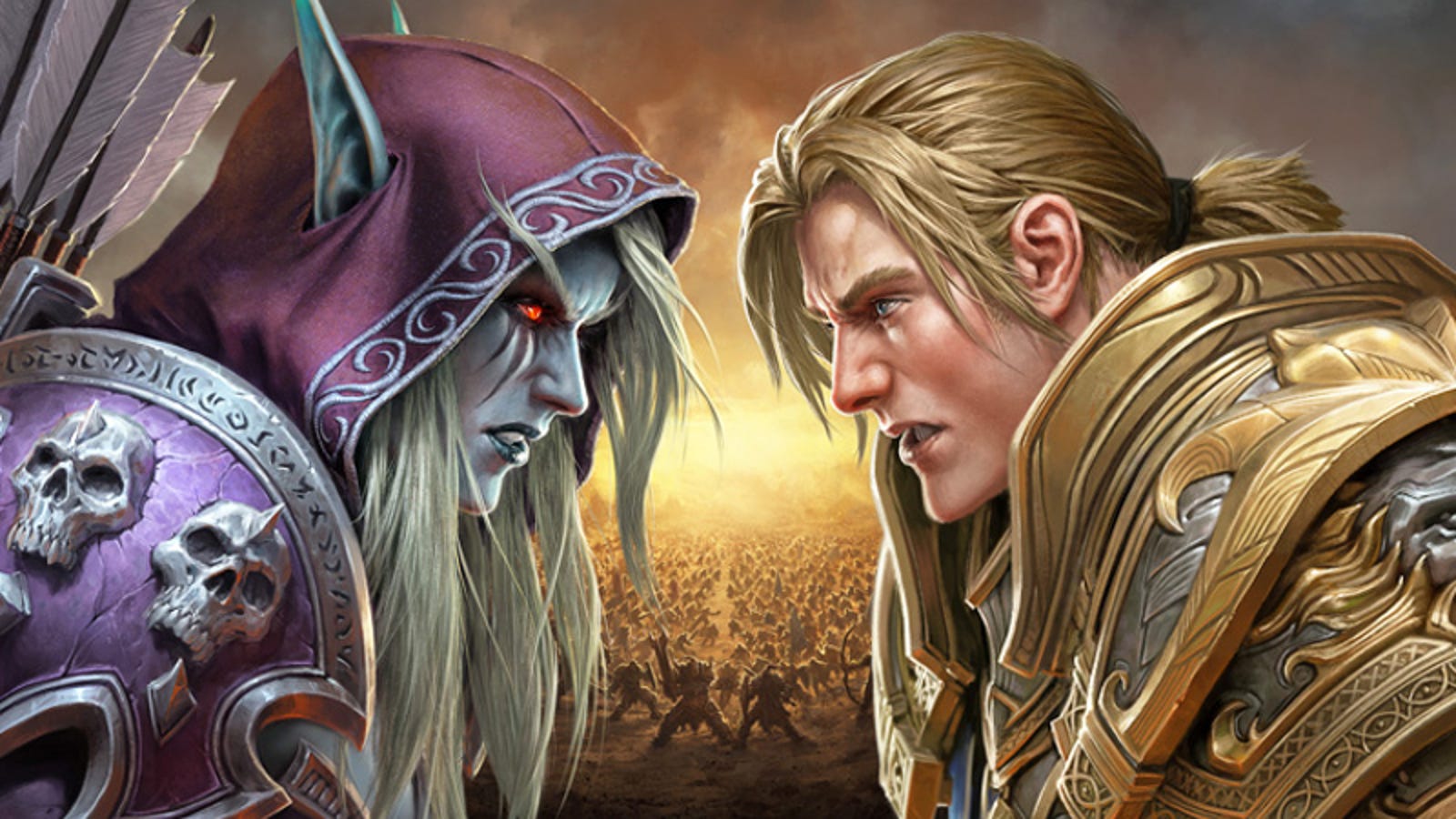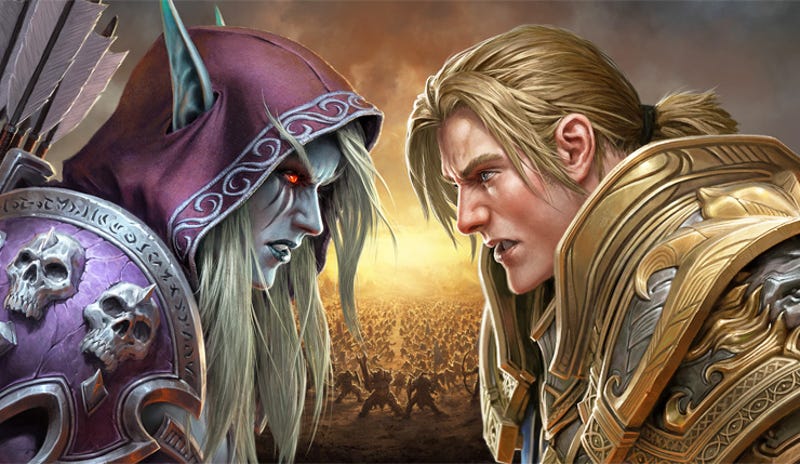 Earlier this week, the second largest event of World of Warcraft landed with a dull, wet knock. The big 8.0 patch, which lays the foundation for the upcoming expansion Battle For Azeroth sailed into the lives of players with a barrage of bugs and boredom. Now Blizzard has apologized and vows to improve it in the next few days.
Patch 8.0's laundry list of issues is best summarized by WoW subreddit poster solecespecs. While broken quests, items, and achievements are annoying ̵
1; not to mention the sudden baldness of Raid boss Kael & # 39; thas – the biggest problems are the changes in the leveling and scaling systems. Basically, the development team decided to "crush" all the stats of the game, as between 110 levels of content and special artifact weapons, players and opponents had damage in absolutely ridiculous numbers. After bruising, a bunch of bosses are suddenly overpowered and enemies fight while leveling takes even longer than it has already done. It has become a demoralizing grind, players say.
As part of a Q & A stream today WoW game director Ion Hazzikostas repeatedly emphasized that all this was not intended. "It was an eventful couple of days," he said. "Not the smoothest pre-patch launches, not the experience we wanted or wanted to deliver, not the experience you deserve, frankly."
He explained that The Big Squish was to a large extent responsible for the problems responsible for the players – especially the way they were implemented. The last time Blizzard wrecked 's statistics, during the Warlords Of Draenor days, the team did everything manually. This allowed a lot of precision, but it was also a pain. "It was hand-editing literally tens of thousands of spells, creatures to divide by 25, multiply, whatever," said Hazzikostas.
This time the team attempted to use WoW systems, making it easier for them to re-scale the game in the future. They just need to "turn a knob," as Hazzikostas put it. That had a few unintended side effects. And after a few, I mean a whole fidgety bunch of them, over 250,000 spells, 150,000 creatures, and tens of thousands of tasks, according to Hazzikosta's estimate. This, he explained, awoke a series of sleeping bugs.
"If we make a code change that affects the path of the mob, if we fix a bug that makes some AI actions not appear correct, that can basically affect past games content," he said. "Something that worked well for nine years in 2008 turns out to have a small flaw there that just did not manifest itself because of a separate issue that we fixed." [19659003] From now on, Hazzikostas said the WoW team would bow back to bring the leveling and fine-tuning of the enemy back to the previous level, while re-stuffing the values ​​at a non-absurd Place would be held. "Hopefully, all aspects of the experience – whether it's Legion raids and dungeons, if it's just levels – will be smooth and how you knew and expected and deserved," he said.
Community manager Josh Allen added that while this whole situation is obviously far from ideal, pre-expansion patches exist, so this kind of thing does not rain on the parade of the actual expansion introduction. "It's shit that it happened, but at least that's what happened," he said.
Hazzikostas expects things to get significantly better in a few days.
"We're here We'll get every bit of community feedback we get," he said. "We literally repair hundreds of days at this point, all I can really ask for is your patience for the next day or two, and I think what you experienced yesterday is the worst it ever will be Tomorrow will be better. "
Source link