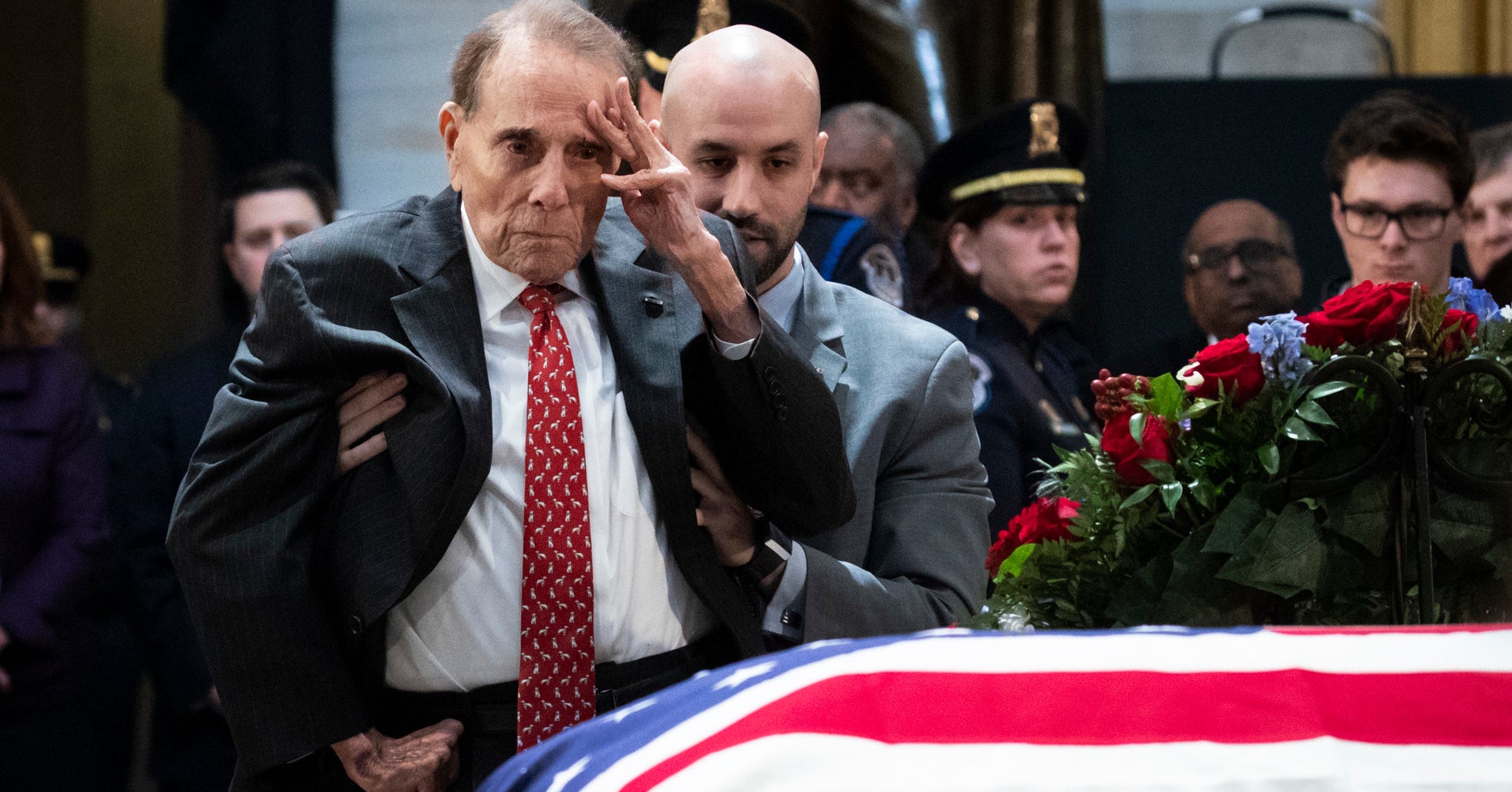 Former Senator Bob Dole (R-Kan.) Was wheelchair-lifted Tuesday to replace former President George H.W. Rifle.
Bush's erstwhile political rival, Dole paid tribute to the 41st President earlier this week and described his World War II fellow warrior as an "esteemed servant" who "needed the reputation of always serving the nation him. "
Bush's spokesman Jim McGrath described the salutation as" one last, powerful gesture of respect from one of the Greatest Generation, Senator Dole, to another. "
This makes AMERICA GROAT 1

945

– USMarine4Life (@WarVeteranUSMC) December 4, 2018
95-year-old Dole, severely wounded in a 1945 Italian battle, told CNN he was under Bush's presidency, "Three quarters of Congress were veterans, and we would stay together and work across the aisle. "
" And President Bush was a nonpartisan president. So we did a lot, "he said.
This brought tears to my eyes as I watched @SenatorDole stand to greet @GeorgeHWBush – both heroes, both examples of respect, honor, strength, Bravery, Grace – Everything We need more now. God bless you, Senator Dole, and God bless President Bush # 41

– angelina (@ Ina3Angel) December 4, 2018
Well, that's great. Thank you, Senator Dole.

– Patrick Kenedy (@ patrickkenedy1) 4 December 2018
That makes me nostalgic for the days when even the politicians I could not bear had a certain dignity.

– GSeabhac of House Snark #ITMFA (@GSeabhac) 4 December 2018
Oh my god … such dignity – in a building and a city now infested with corruption, cowardice and hypocrisy , At least 41 do not have to worry about what happened to us. # Remembering41

– Bad Samaritan (@HurricaneAlice) December 4, 2018