The massive, immigrant caravan, claimed to be moving along the US-Mexico border, is the result of a congress that "does not support and continues to encourage illegal immigration," said a border official and a high-ranking union official ,
Hector Garza, Vice President of the National Border Patrol Council, commented on "Fox & Friends" on Thursday following the release of a video in which almost 300 migrants came to Texas. Behind them, a new caravan, which is estimated to hold up to 10,000 migrants, is moving through Mexico, with the aim of America as a destination.
"This caravan is no coincidence. It's actually the result of all of these sanctuary guidelines, "said Garza. "It is the result of the Congress, which does not help promote illegal immigration."
NEW MEXICO MILITIA PROHIBITED MIGRANTS AT GUNPOINT, UNTIL THE PRESENT PATROLS: REPORT
THOUSANDS MORE CENTRAL US-MEXICO BORDER
Garza says migrants use the art and how the US immigration system processes asylum seekers to enter the country.
"President Trump is doing everything to be able to end this crisis, Democrats and some activists are doing everything in their power to undermine his authority," he told Fox & Friends.
Garza says some of the candidates of the Democratic 2020 presidency admit that a problem is pending at the US border, but in the end he believes that they are not doing enough.
"If you hear what Senator Bernie Sanders There's a crisis on the border, "he said," but the question is, "What do you do about it?"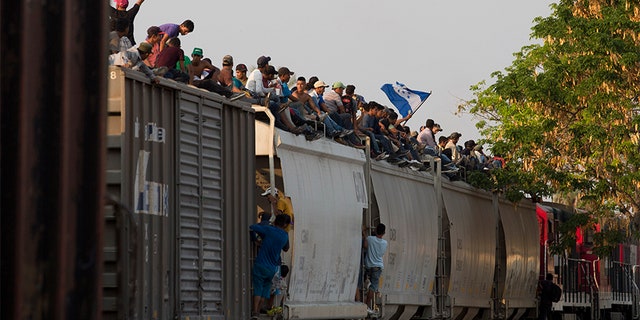 CLICK HERE TO OBTAIN THE FOX NEWS APP
Garza greeted Trump for raising awareness about migrants and said, "No other president has Mexico how they held him to account "[19659003]" They act, they move and stop some of these caravans, because if not, the situation at the border will only get worse, "he added.
Source link