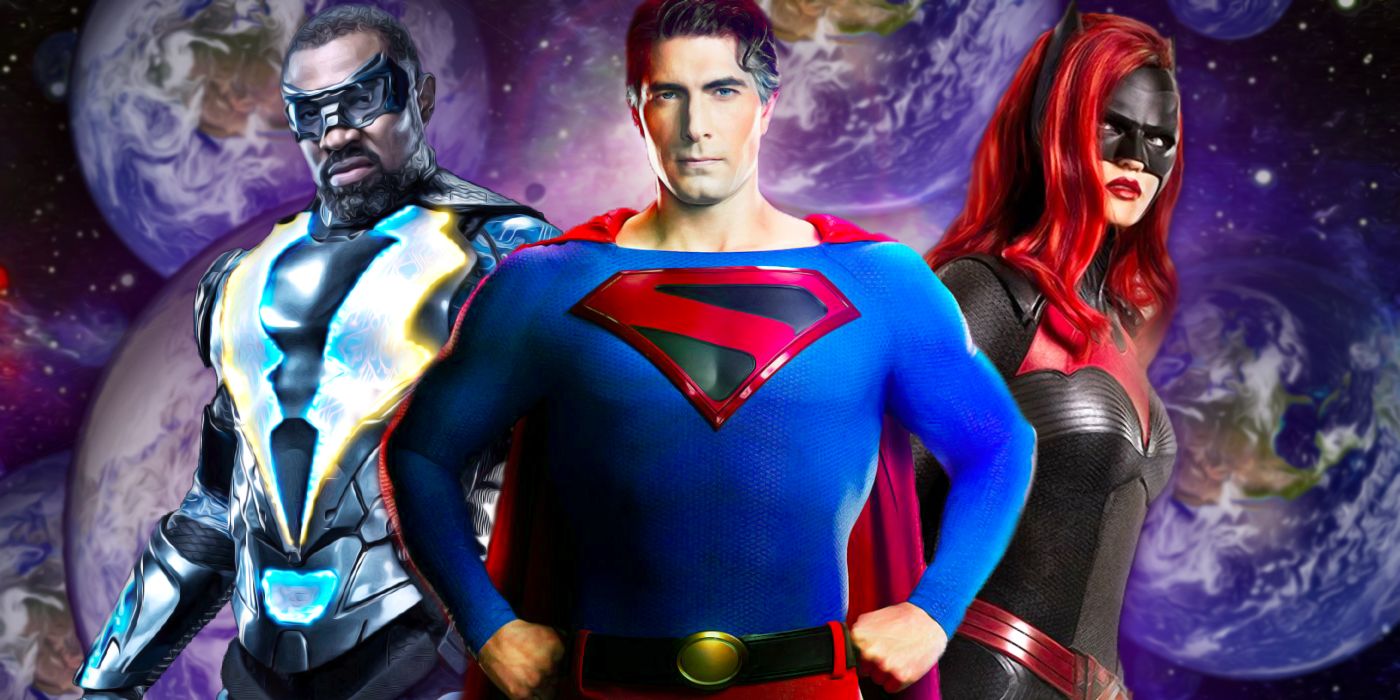 Our first look at the upcoming Arrow Crossover "Crisis on Infinite Earths" is finally here.
For the past few months, all of CW's superhero series have been filming the highly anticipated television event. Crisis [194559006] [194559006] RELATED: Crisis on Infinite Earths: Anti-Monitor Challenges 'Monitor' in BTS Photo
"Suit up for the biggest crossover ever," the teaser promises, as it first looks at Black Lightning in Action and Brandon's Routh's Kingdom Come Superman. What's more, the video also features glimpses of the Monitor, as well as the Arrowverse's biggest superheroes banding, including the Flash, Supergirl, Batwoman, Green Arrow, and Oliver Queen's Daughter, Mia Smoak.
What's more, the teaser debuts the crossover's first line of dialogue with Oliver Queen's "We got your backs," at the epic superhero team-up worthy of the comics.
"Crisis on Infinite Earths" begins Sunday, Dec. 8 at 8 p.m. ET / PT on Supergirl then continues in Batwoman on Monday, Dec. 9 at 8 p.m. ET / PT and in The Flash on Tuesday, Dec. 1
0 at 8 p.m. ET / PT. After the winter hiatus, the crossover will conclude on Tuesday, Jan. 14 in
Arrow
at 8 p.m. ET / PT and in
DC's Legends of Tomorrow
at 9 p.m. ET / PT
KEEP READING: Stephen Amell Faces 'Toughest' Enemy Yet in Crisis Video
5 HUGE Last Airbender Questions That Avatar: The Rise of Kyoshi Answers