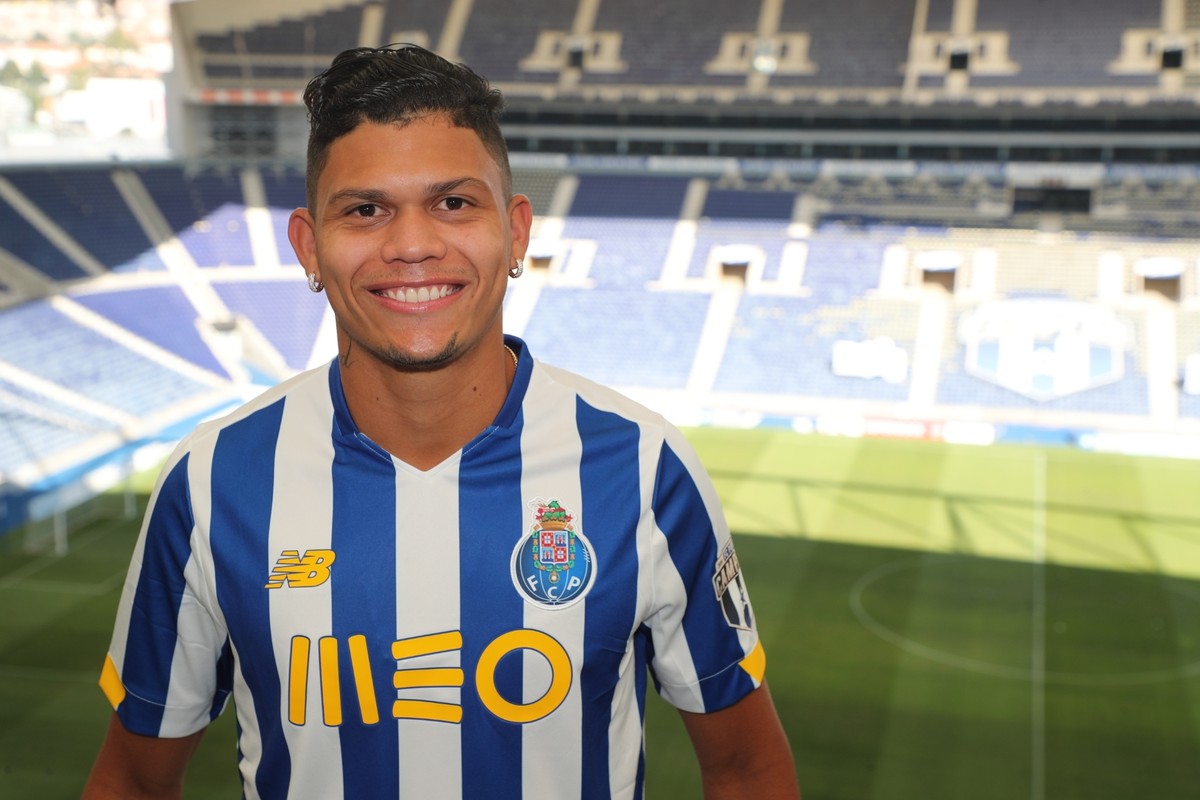 Evanílson was introduced this Wednesday to join Porto. The 20-year-old striker left Fluminense and signed a contract with the Portuguese club for five seasons until June 2025. Always smiling, he posed for pictures with the Estádio do Dragão in the background and next to President Pinto da Costa.
In a brief interview on the Porto website, the Brazilian said he was eager to meet his new teammates like defender Pepe and train and compete in the Champions League. Porto will enter the group stage of the main club tournament in Europe.
̵
1; I am very happy. It's a childhood dream that I'm realizing. When I'm in a huge European football club like Porto, I'm very happy and proud of my work. Everything went well, now let's go up. I'm really excited about the start, I didn't even sleep well on the flight because I was thinking about training and in the Champions League, which is every player's dream.
Mário explains Evanilson's departure from Fluminense and says: "If there was a mistake, it was before our arrival".
Porto negotiates Crystal Palace and meets with Evanilson von Fluminense
Evanílson welcomes President Pinto da Costa after signing the contract – Photo: Reproduction / Official Site
In Porto, Evanílson will join a group that already had six other Brazilians: goalkeeper Vaná, defender Pepe (Portuguese national), left-back Alex Telles, midfielder Otávio and strikers Fernando Andrade and Tiquinho Soares.
– Porto already had several Brazilians. I used to play video games with Pepe and now I'll be next to him in a big club like Porto. I am very excited to sign this contract for the club's anniversary month. For me it is very rewarding and makes me very happy.
The negotiations will bring Fluminenses around R $ 13.5 million in coffers – the club had 60% of the economic rights to the base, but only 10% plus 20% of the issuance fee of the entire € 7.5 million negotiation remained. Euro (approx. R $ 47.4 million at the current price).
Evanílson poses with the President of Porto, Pinto da Costa – Photo: Reproduction / Official Site
Source link