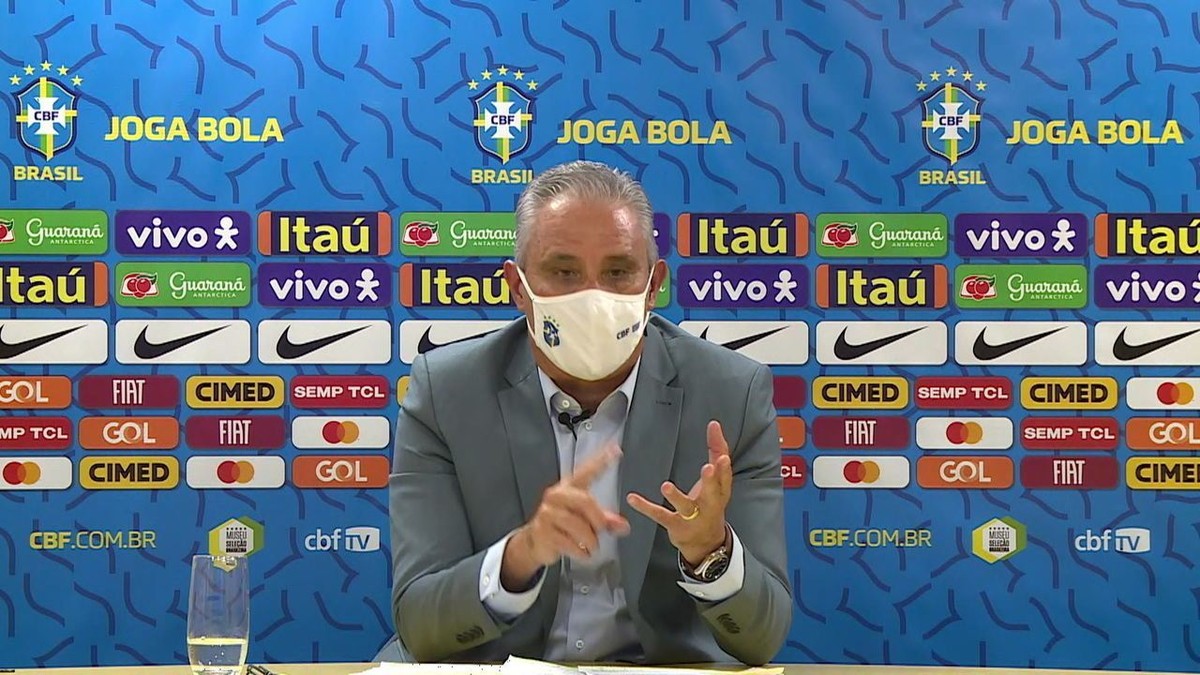 Coach Tite from the Brazilian team was invited to the program. "Well friends!", from SporTV, This monday. Among the many subjects commented on by the coach, the commander took the opportunity to vent the changes in technical command in the clubs.
According to Tite, the rules for changing coaches in Brazil need to be revised.
̵
1; A technician has to do a job with a beginning, middle and end. We have to somehow change our concept of football. If we want the professional to evolve, the class to evolve, we have to be stressed, but we have to give him a minimum of time so he can develop his job – he said.
+ Tite explains the summons of the youngest players on the national team: "I have no restrictions on young people."
Tite says, "Well, friends!" – Photo: Reproduction SporTV
The national team coach also suggested a limit on coach change.
– You can legally say that in the Brazilian championship you can't change now. You can only exchange one. Do you know what's gonna happen People will plan. But don't just talk about planning. Do the planning – he explained.
The team will play the first two games of the 2022 World Cup qualification against Bolivia on October 9 at the Neo Química Arena in São Paulo and four days later against Peru in Lima.
For more information on Tite's participation in the video, see the story above.
Source link