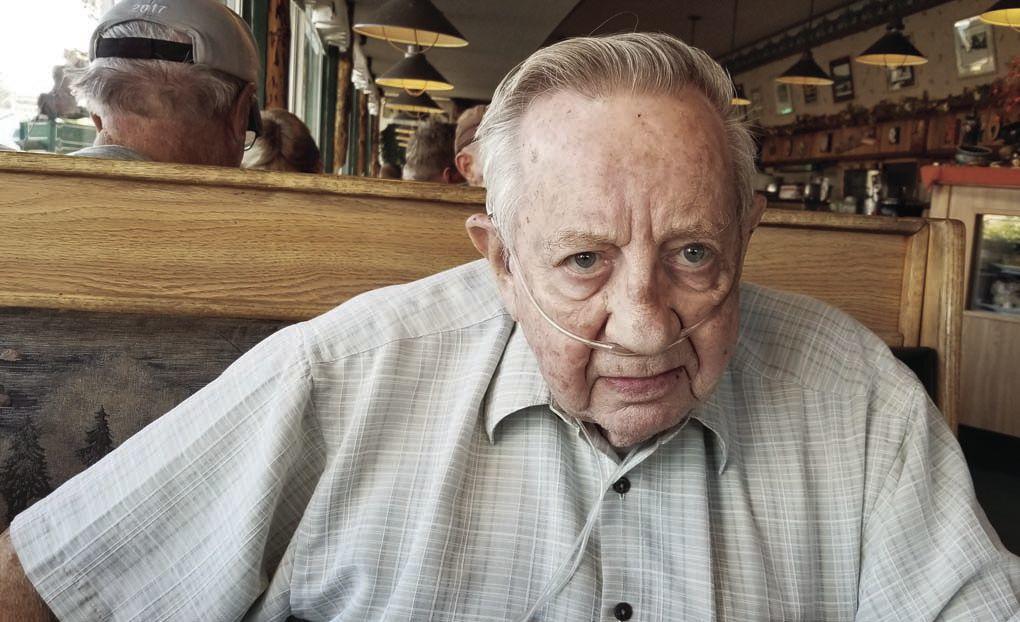 Although October is dedicated to breast cancer awareness, there are other cancers that are just as dangerous and can be remissed if caught early.
George Wright is one such lung cancer survivor. He still smokes today. He just can not give it up, even though he now has oxygen 24 hours a day. But do not judge him, he said.
Wright wrote a series of articles in 2009 about his fight for the Herald and News, and some of them follow. Wright, a native Malin, was materialized at the time of his cancer. Today he is 82. He was a tactical instructor for the Air Force early in his career (1
955-1977) and works at the Pentagon for the Joint Chiefs of Staff. He worked in the small computer industry in Philadelphia and Washington, D.C., with stints on the East Coast. He then hopped around and did several jobs before settling in 1987 in Klamath Falls.
Here are some excerpts from his story:
On April 20, 2009, I received a CT scan because I coughed blood. My doctor found a squamous cell carcinoma in my right lung, high on the lobe. Personally, I thought it was a hairball. I was wrong.
On May 7, I met a radiologist and oncologist. I found out that this was a disgusting little wanker and surgery is not likely due to the location of the tumor; ergotherapy and chemo are indicated. I wondered if Medicare could tell me that the cost of treatment would exceed my Blue Book value and I would simply kill myself … If I did not treat the cancer, I might survive a year.
This story is not unique. It repeats over 200,000 annually throughout the United States with small differences in details and names, resulting in 160,000 deaths, writes Wright.
On May 12, at the Sky Lakes Medical Center, I had a ward – known as a portal – inserted my neck and shoulder area, through which you can pour chemicals and other vile nostrums.
How could I as a Western man, a red-headed hunter and protector, fire my rifle and shotgun from my right shoulder? I risked driving a titanium disk the size of a nickel deeper into my shoulder?
I was disappointed to see that the portal did not appear in designer colors and had no dipstick.
After a battery of test and chemotherapy treatments, Wright thought everything went well, "until the wheels left."
On June 2nd, I was barely aware when I went to the cancer center for a blood test. The oncologist stowed my hull in the intensive care unit. I had enough plastic tubing in my body to make a decent drip system for a medium sized hobby farm.
The intervals between chemotherapy treatments are exactly 21 days, then a 40-day break and more tests.
The carcinoma is no longer on the PET scan and today Wright's cancer is in remission.
During his ordeal, he had many words of wisdom for those in a similar cucumber and for those who know a cancer patient.
"I do not claim to be stronger or weaker in this plight than any other cancer sufferer, treating and treating trauma in different ways, humor has always been a part of my life, almost always improvised and spontaneous, often mine Embarrassment Humor can often express a nuance better than well-written prose.
"Mortality should not be a heavy burden; we all carry it, but please, please stop and be nice to someone, sign up for something, smell the roses and pick the daisies. It is what shapes life and gives it meaning and structure.