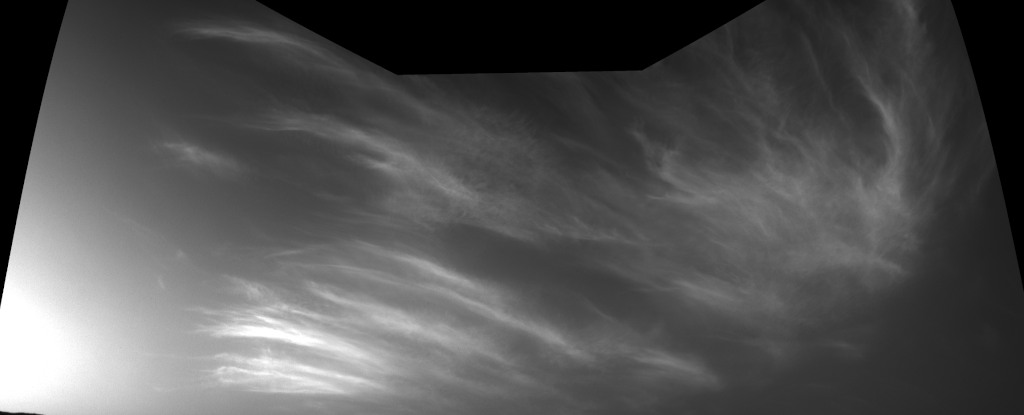 Curiosity is a busy rover. Since landing on Mars in 2012, astronomers have been able to locate the planet's missing methane, provide new evidence that Mars was once wet, and even provide evidence of extraterrestrial life.
But every work and no pleasure turns Curiosity into a boring robot, and so it has recently become cloud watching again – to film the breathtaking scene for our viewing pleasure (and, of course, science).
(NASA / JPL-Caltech)
According to a NASA press release, Curiosity used its black-and-white navigation cameras to take photos of clouds that stretched over 31
kilometers (19 miles) above the surface Mars on May 7th and 12th. The agency speculates that these are probably water ice clouds floating through the Martian atmosphere virtually all year round.
NASA is now trying to coordinate Another visitor to Mars – the Insight Lander – is taking photos of the same clouds as Curiosity at the same time, to draw more precise conclusions about the height of the clouds. The results could improve our understanding of the processes in the atmosphere of the Red Planet.
(NASA / JPL-Caltech)
This article was originally published by Futurism. Read the original article.
Source link