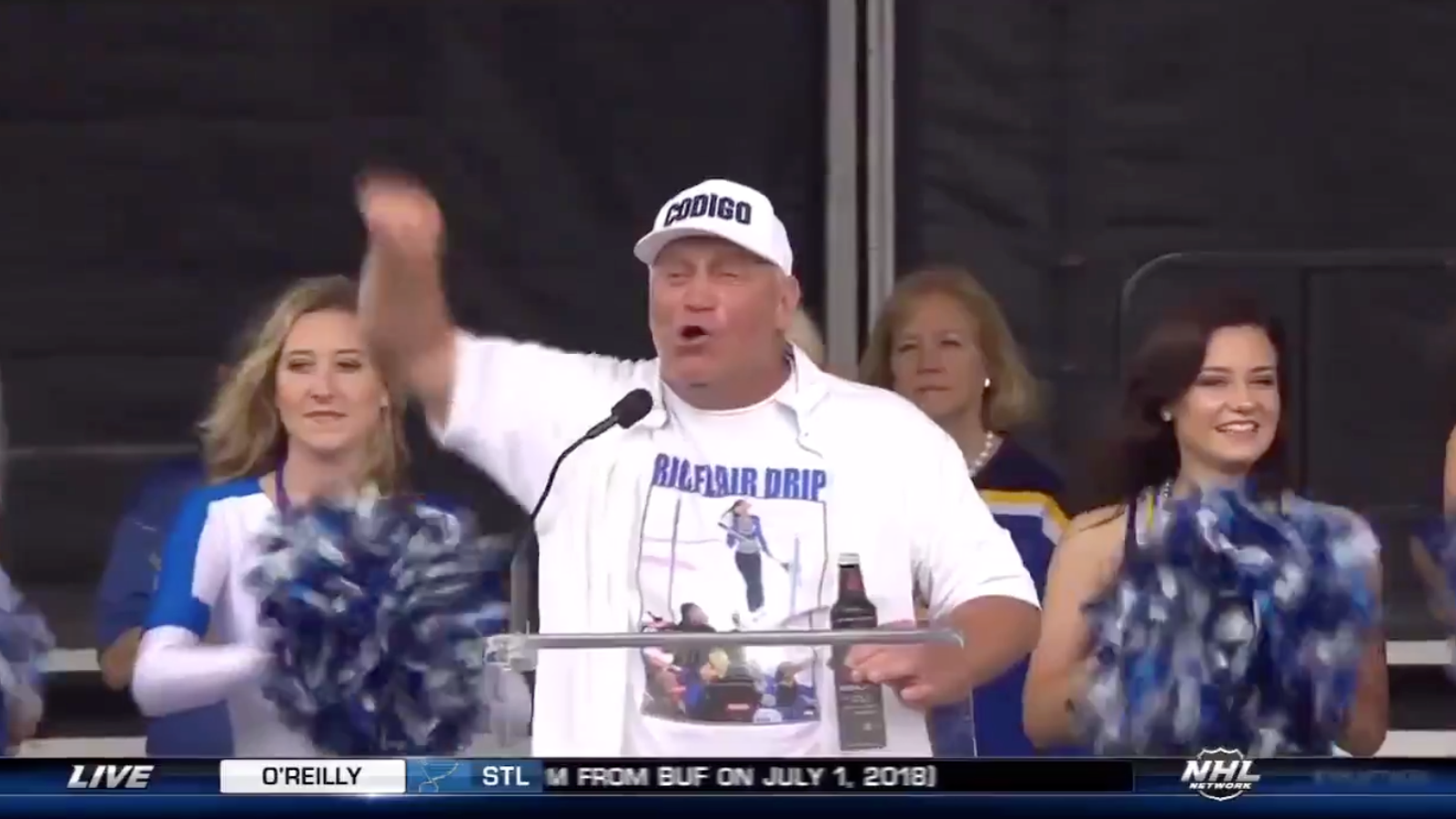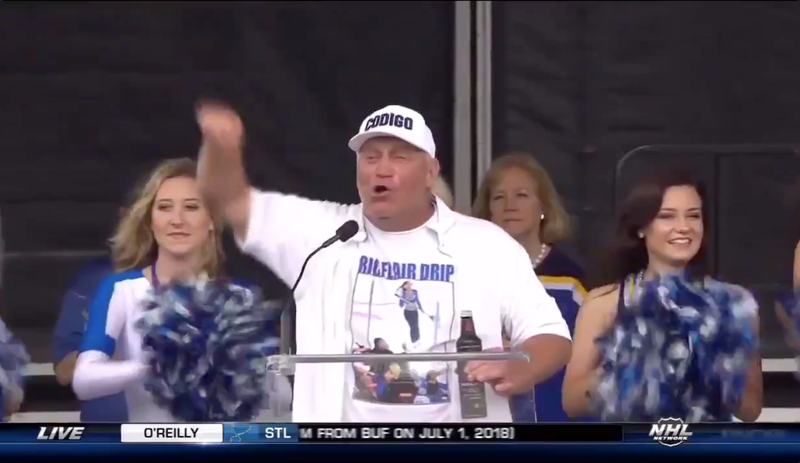 The annual tradition of hockey players trying to transgress the physical limits of their livers today saw St. Louis continue the city under a loud fanbase , While there were a lot of clips of hockey players drinking the way hockey players tend in those solemn moments it was a former player who stole the show and his name is Brett Hull [19659004] Hull, who played for the blues from 1988 to 1998 and now serves as the team's executive vice president, came on stage and had a few things to say – as is the drunken uncle of a family reunion. The first outstanding moment in Hull's message to the public was an attempt to get the fans to rethink a new approach to cheer the team after completing the 52-year drought in the championship. Consider the following: Instead of "Let's be blues!" To say, try "We Goed Blues!" Because they can not go anywhere since the team has reached the pinnacle of the sport. Meaningful, right? No? Well, pity, for Brett it makes sense.
It does not seem as if the crowd has followed Hull's hype tactics, so you have to praise the 54-year-old (!) For keeping him running for as long as possible until he and he alone decided to quit.
However, Hull did not lose the crowd for long. After some unpleasant pauses in what looked like he was getting in and out of the universe where the rest of us live, he quickly turned to a fan favorite.
Okay, "fast" was not exactly the right word to describe this tempo, but it did eventually go away! Lights up, Brett.