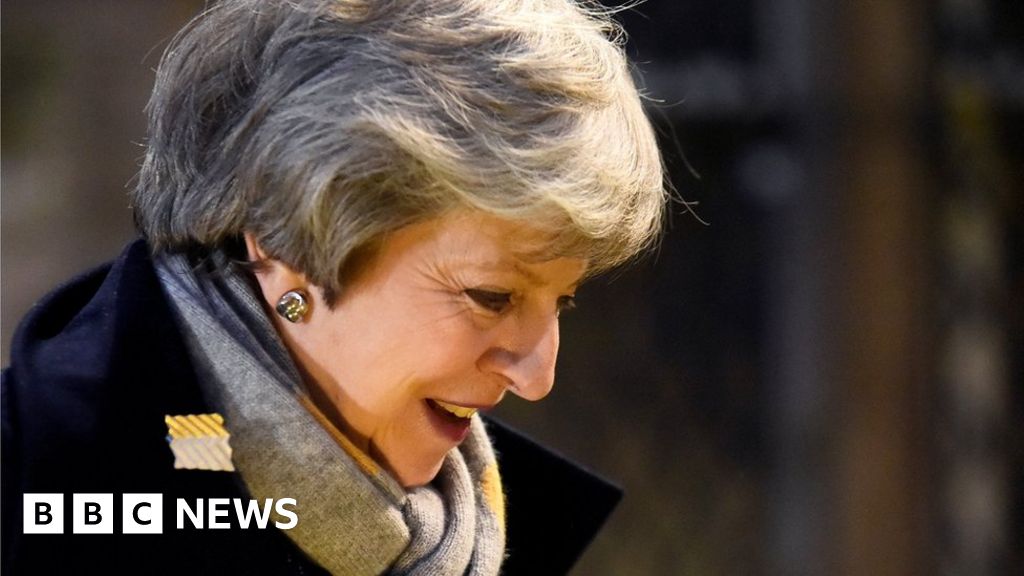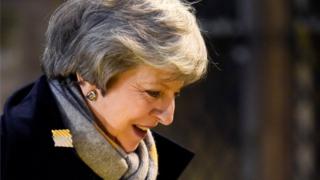 Theresa May responded to Jeremy Corbyn's letter outlining his five demands for a Brexit deal.
The Prime Minister questioned his call for Britain to enter a customs union with the EU ̵
1; but welcomed more talks with Labor on a Brexit agreement.
Ms. May wants the two parties to discuss how "alternative arrangements" to the Irish base – an obligation to avoid a hard limit – could work.
She did not reject any of his terms in her response.
When Ms. May wrote her response to his letter from last Wednesday, she told the union leader: "It's good to see that we all agree that the United Kingdom should join the European Union should leave EU membership and that the urgent task is to find an agreement that respects our commitments to the people of Northern Ireland, can lend support to Parliament and negotiate with the EU – not to seek elections or a second referendum.
Brexit: What could happen next?
Brexit: a really simple guide
This is the case, although Mr Corbyn has repeatedly said that there should be parliamentary elections if Mrs May can not reach an agreement by Parliament. Some of his deputies also had the pressure to push for another public vote on Brexit.
The BBC's political correspondent, Iain Watson, said there are some potential stumbling blocks to a deal.
Labor has asked for a "permanent and comprehensive British Customs Union". with the EU with the same external tariff. It would give the United Kingdom a say in future trade agreements that the EU might take.
Ms. May disapproves, writing, "I'm not sure why you think you'd rather have a say in future EU trade deals than the opportunity to complete our own business?"
The existing policy statement setting out the objectives for future relations between the United Kingdom and the EU "expressly provides for the benefits of a customs union – no tariffs, fees, charges or quantitative restrictions in all sectors and no control Rules of origin, "Ms May told Mr Corbyn.
It also acknowledges the evolution of the United Kingdom's independent trade policy, she added.
Ms. May said ensuring the smooth flow of goods is "one of our key negotiating goals".
She added: "The basic bargaining challenge is the EU's position that a perfectly smooth trade is only possible if the UK remains in the single market." 19659005] "This would mean accepting the free movement that Labor's 2017 parliamentary election manifest made it clear that you would not get support."
Labor also wants Britain to keep pace with the EU as workers' rights in Europe improve.
The Prime Minister says that the existing rights will be protected, there will be no automatic update in line with the EU, but Parliament would be asked if it wants to follow suit each time.
The letter ends with Ms. May's request that both parties meet "as soon as possible".
Laboratory still has to answer the letter.
Source link