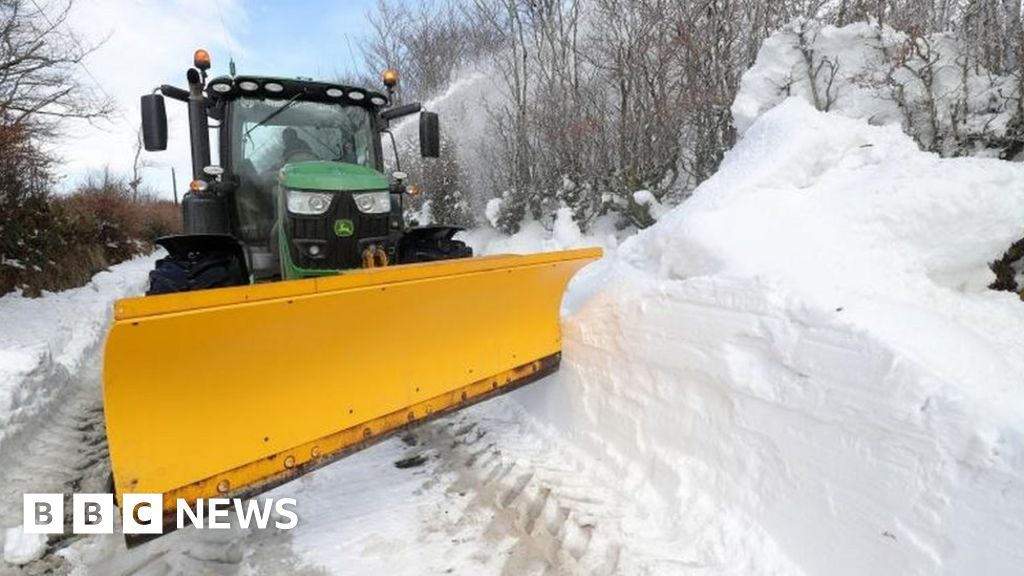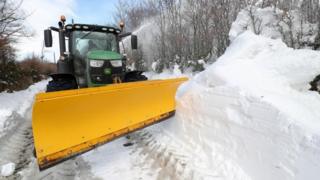 The United Kingdom economy grew at a slow pace in the first quarter of the year, according to the National Statistics Office (ONS).
GDP growth was 0.1
% after 0.4% in the previous quarter, driven by a sharp decline in construction output and a sluggish manufacturing sector.
The ONS said the February and March extreme weather had "relatively small" implications. "
The pound fell sharply as the likelihood of a rise in interest rates fell in May.
According to the news, it was a penny Rob Kent-Smith, Head of National Accounts at ONS, said: "Our initial estimate shows that the UK economy is growing at its slowest pace over five years with weaker output growth, a muted one Consumer goods industry and a decline in construction output.
"While snow had some impact on the economy, especially in construction and in some retail sectors, its impact was limited. Bad weather actually boosts energy supply and online sales."
Bank Decree
strongest stopping distance for GDP, after having fallen the most since the second quarter of 2012 – 3.3% in the first three months of the year
Production growth slowed to 0.2%, although this was partly due to an increase in Energy production was compensated due to the colder weather.
Consumer spending was also driven by a combination of higher inflation and wage growth
Samuel Tombs, British chief economist at Pantheon Macroeconomics, said the results meant that the Bank of England was highly unlikely to raise interest rates in May. as some economists had expected.
"The likelihood of a rate hike in May is now close to zero after slowing GDP growth in the first quarter," he said.
"With inflation slowing to its target much faster than the monetary policy committee expected, and wage growth still not gaining momentum, the MPC has the luxury of being able to postpone interest rates in May."
Source link