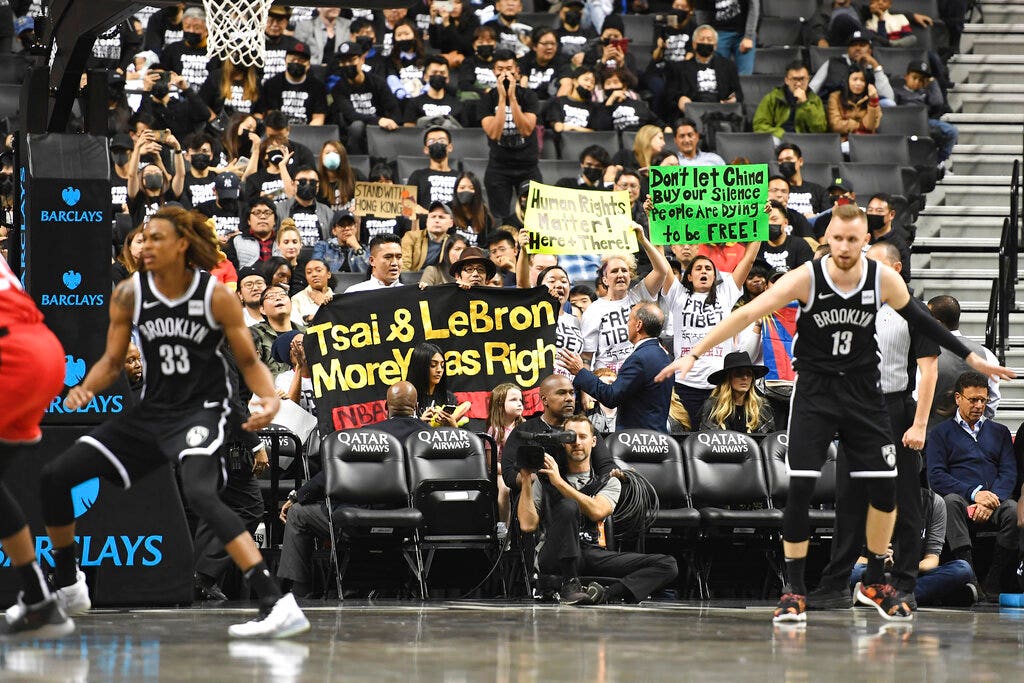 A group of fans held signs in the first game of the Brooklyn Nets since their return from China, wearing jerseys and singing support for Hong Kong and Tibet.
The fans sat behind the back board near the Bank of the Nets at the Barclays Center in their defeat of 123-107 against Toronto on Friday night.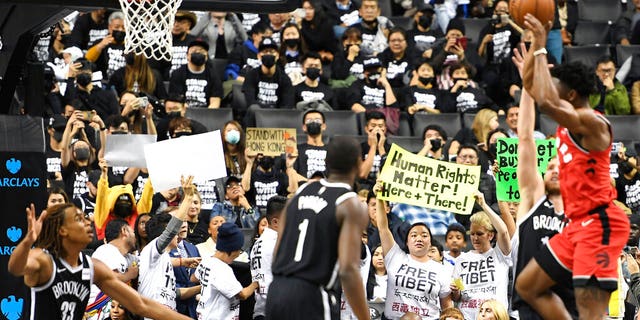 The Nets returned this week after playing exhibition games against the Los Angeles Lakers in Shanghai and Shenzhen. The games were not televised in China after relations between the NBA and Chinese officials were tense, according to Houston Rockets CEO Daryl Morey's tweet to support democracy-led demonstrators in Hong Kong.
A sign aimed at LeBron James and Nets owner Joe Tsai, co-founder of Chinese e-commerce giant Alibaba, criticized Morey's tweet. Tsai wrote a Facebook post explaining why the tweet, which has since been deleted, angered the Chinese.
HONG KONG DEMONSTRATORS PARODY XI NBA basketball game before the season between the Toronto Raptors and the Brooklyn Nets, Friday, October 18, 2019, in New York. (AP Photo / Sarah Stier) "/>