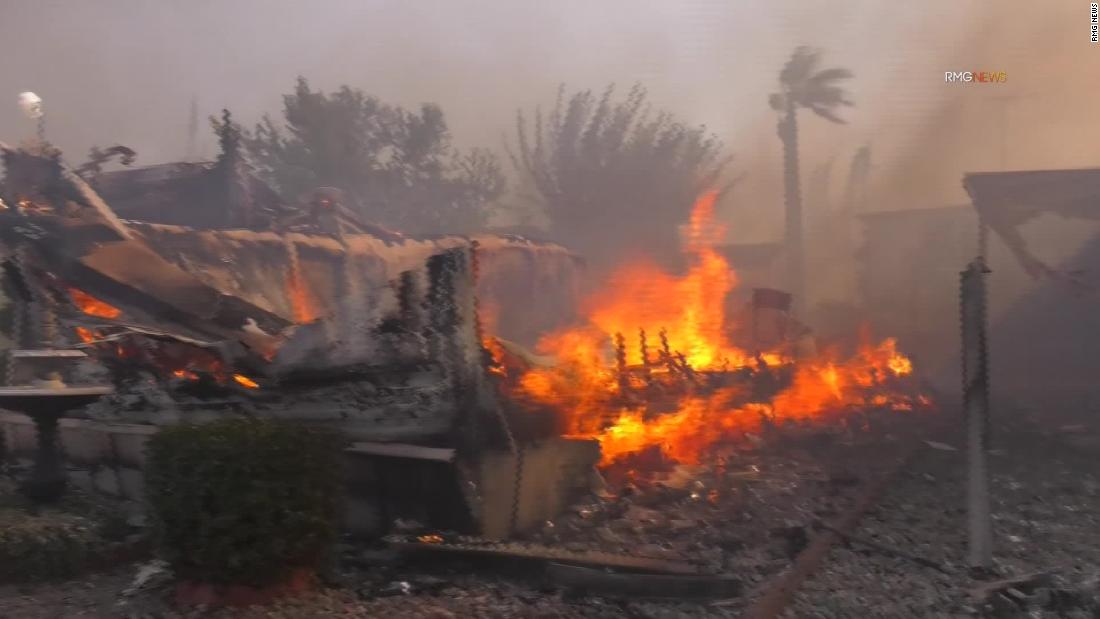 The largest of the three fires is the sandalwood fire in Calimesa, which is about 500 acres, 0%, according to the Riverside County Fire Department. The fire, located at the intersection of Calimesa Boulevard and Sandalwood Drive, has a significant impact on Villa Calimesa Mobile Home Park.
Capt. Fernando Herrera of Cal Fire Riverside told CNN subsidiary KABC that the fire started when the load of a garbage truck caught fire and spread to the vegetation. It now has the potential to expand to 1,500 acres.
"Due to the wind in Santa Ana, this fire has apparently gone completely out of control and it has begun to eat up the vegetation as fast as the eye can see," he said.
Fire Department reports "several structures destroyed and numerous medical emergencies." Herrara said nobody was injured, but could not give details. Residents must be evacuated, and 120 firefighters are currently assigned to the area.
Less than 20 miles away in the Moreno Valley, the Reche Fire
currently contains 400 acres
0% and burns "at a moderate rate of dispersal." The fire increased from 100 to 200 acres in about 90 minutes before rising to 400 about two hours later. Evictions were carried out in surrounding areas and the cause is being investigated.
At El Cerrito, the Eagle's Fire, located at the intersection of Eagle Canyon Road and Cajalco Road, has 25 to 30 acres without retention. Although the spread has been halted, firefighters are still working to contain and control the fire, as described in a
Tweet the Fire Department
. The cause is being investigated.
The news of the fires comes when California's largest power company Pacific Gas & Electric (PG & E) disconnected parts of 22 counties in northern California to prevent forest fires.