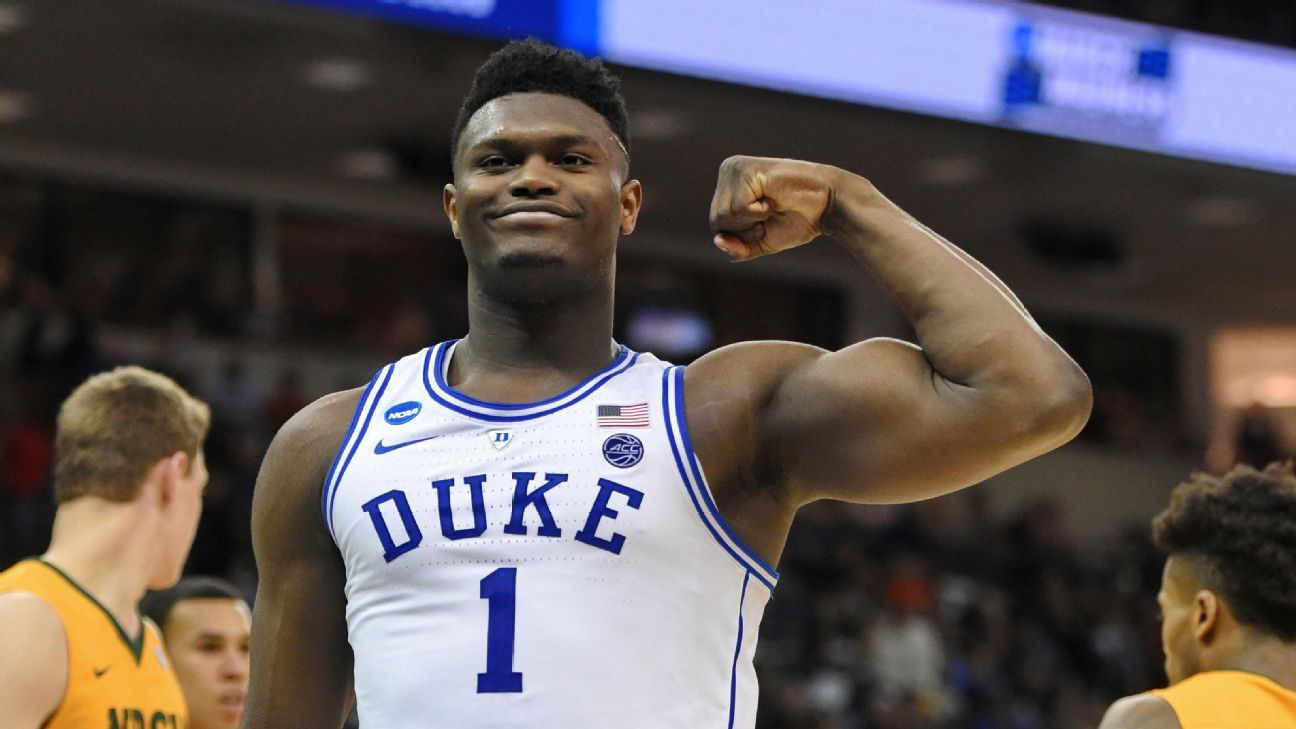 Kentucky was one of the finalists in recruiting Zion Williamson – but even John Calipari did not expect this type of Newman season from the Duke star.
"We recruited Zion and I probably missed him a bit." Calipari said on Friday at the Dan Patrick Show. "I knew he would be fine, I did not know he would be so good, I knew he could dominate but not the way he did."
Williamson selected Duke over Kentucky, Clemson, North Carolina, and Washington, South Carolina in January 2018, in a recruitment that went right to the wire.
1 Related
Calipari had a place in the front row in Williamson's college debut in November, when the native-born South Carolina ended up with 28 points and seven rebounds in Duke's 118-84 win over Kentucky.
"And when we played against him, I walked away and said," I missed another one! Calipari said on Patrick's show, "I knew he would be good … the boy is out of line."
Last week, Calipari discussed how he would replace Tyler Herro, instead of Williamson, on a recruiting trip during the 2018 recruiting cycle Herro had withdrawn from Wisconsin and had quickly become a priority in Kentucky, so Calipari and assistant coach Kenny Payne went to Herro while co-coach Joel Justus went to Williamson.
This is here and all A lot you need to do in a short amount of time, you do not have much time for BS, "said Calipari, according to Louisville Courier-Journal. "They just do not do it, they have to keep it up, the only guys who really care about it are the guys who really want to play for us … The word came back that this was the case with Tyler.
Both Duke and Kentucky lost eight in Sunday's Elite.
Source link