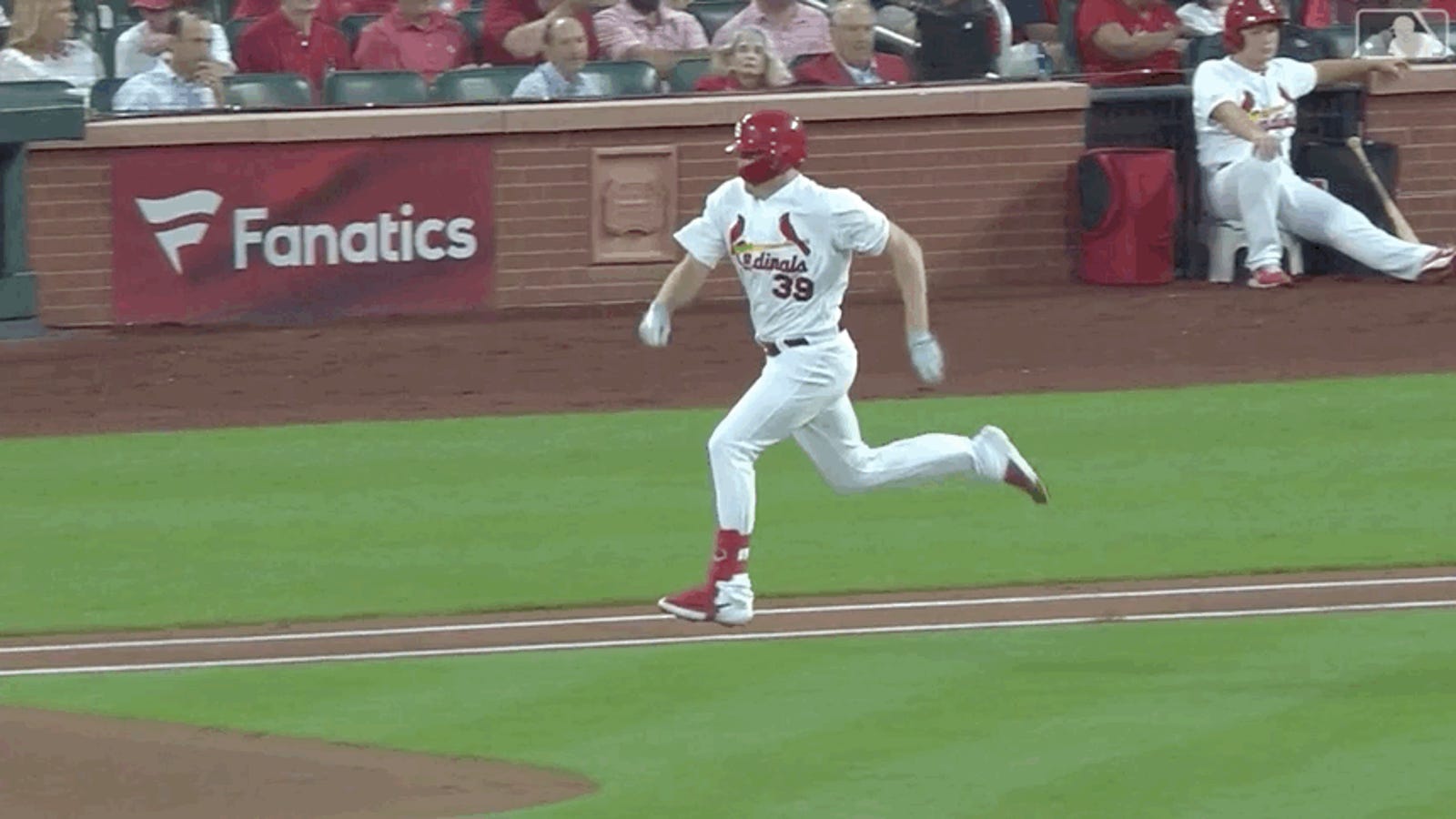 During the third innings of the Cubs Cardinals game on Wednesday night, I briefly went into a coma, dreaming that Eduardo Pérez and Jon Sciambi were competing in kal-if-fee . At the end of the third innings Cardinals pitcher completely betrayed Miles Mikolas and got away with it.
Matt Wieters scored the frame for the Cardinals with a double to the right. Mikolas, who batted ninth, faked the Bunten and hit a slow grounder on the left side, then put him in first place. The throw of Cubs shortstop Javy Báez was low, and the second baseman David Bote, who first played with Anthony Rizzo to take away the Bunte, could not scoop the litter. Wieters advanced to third place in the match, and Báez was accused of making the mistake. But try this shit:
That's an A-rod! What the final iteration reveals is that Mikolas grips his left hand and grabs or presses Bote's arm as the ball comes in, no doubt disturbing Bote's shot at the throw of the throw. The referees missed it, but Bote was not really satisfied. Cubs manager Joe Maddon came out to speak with referee Joe West, who obviously shrugged and informed Maddon that the play was incomprehensible. The rules of baseball regarding the right of way of field players make it quite clear that Mikolas should have called and Wieters should have been sent back to the second base: If the fielder has the right to set up a beaten ball, the batsman is pronounced eliminated. If a member of the hitting team (including the coaches) interferes with a fielder's right of way to pitch a thrown ball, the runner on which the game is played is eliminated. In both cases, the ball is declared dead and all runners must return to their last legally occupied base at the time of the incident.
Fortunately, karma prevailed. Cubs pitcher Kyle Hendricks took the trouble to keep the Cardinals from capitalizing, and St. Louis was eliminated in a 2-0 loss. After that, Mikolas was asked about the piece, and the mustachioed Nogoodnik had the gall to accuse the victim: 1
9659007]
Source link