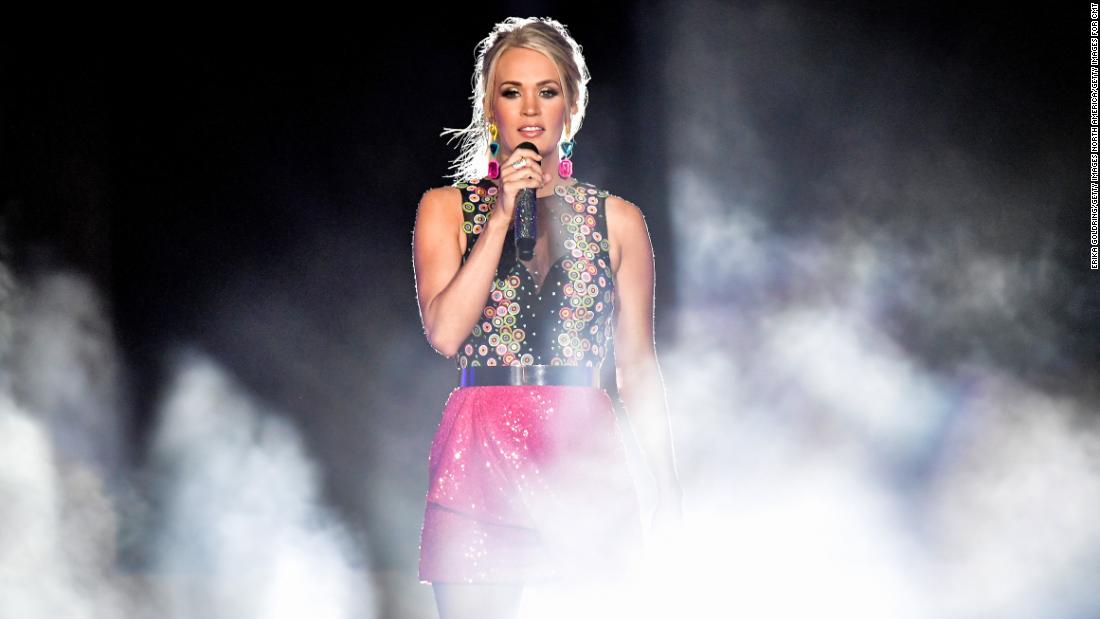 Singer Heidi Merrill and three songwriting staff filed a lawsuit on Wednesday in federal court in Manhattan. She claimed that she wrote a song called "Game On" in 2016 and submitted it to Underwood's producer Mark Bright, who passed it on.
Merrill claims that Underwood's eponymous song "Game On", which was played at the opening of "Sunday Night Football" in 2018, is a direct copyright infringement of the song she sent to the team of Country Superstar a Year before.
"This is an obvious attempt by a prominent singer to tear down the works of other artists and he will not be tolerated," Merrill's attorney Sam P. Israel said in a statement to CNN. "It's unjustifiable to steal music created by hard-working songwriters and then spread that theft on national television."
A NBC Sports representative said the network does not comment on pending litigation.
CNN has turned to Underwood and the NFL.
Below is Merrill's song, which was uploaded to YouTube in 201
7 according to the lawsuit.
This is Underwood's "Game On" from "Sunday Night Football" in last year's lawsuit.
Source link