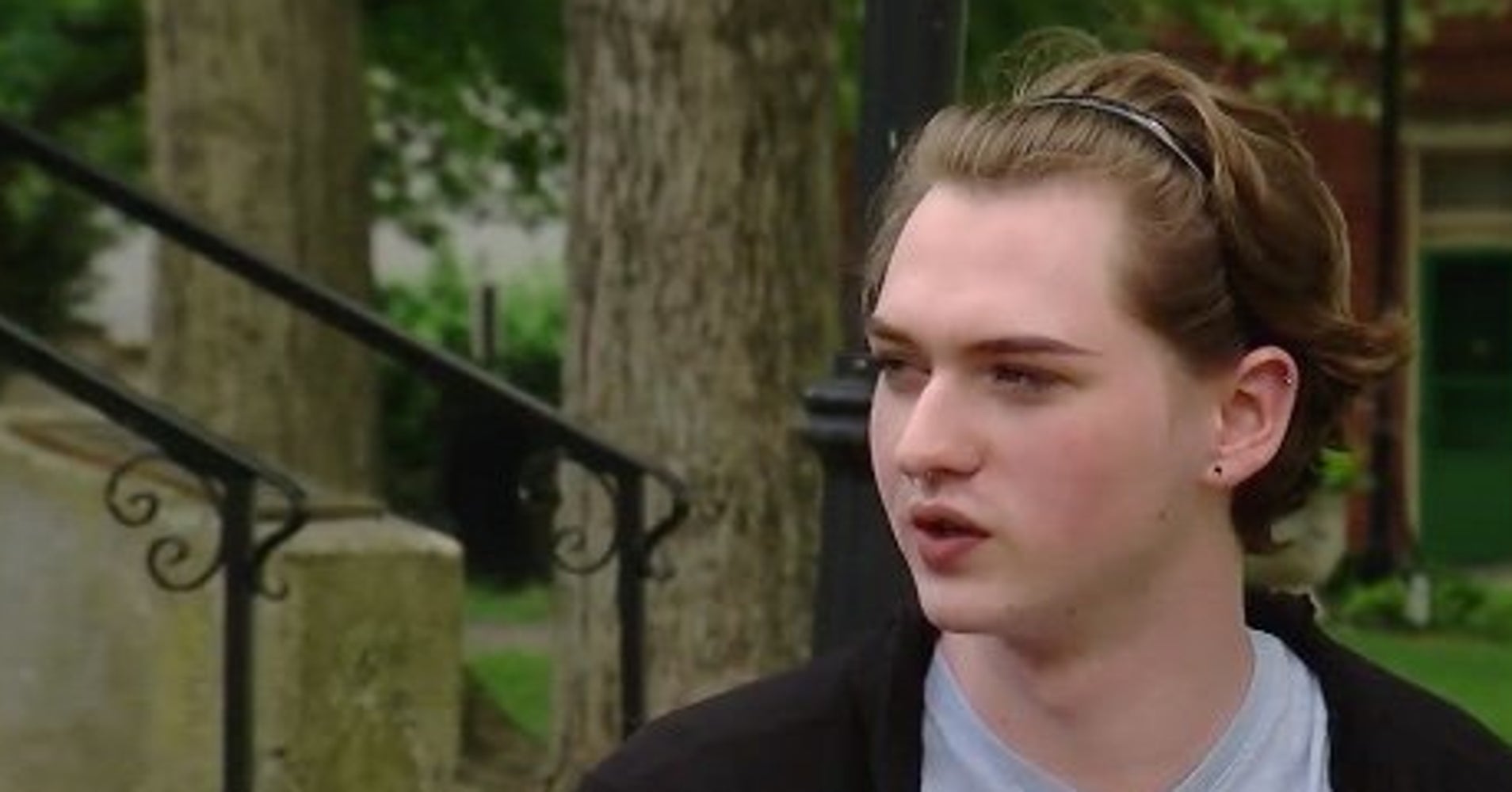 A Roman Catholic diocese in Kentucky has reportedly banned a Catholic school graduate from making a speech that he considered too political – so the teenager decided to use a more unconventional method.
Christian Bales, Holy Cross Saint High School in Covington, Kentucky, used a megaphone outside the school on Friday to deliver a prepared speech to a crowd of supporters.
"The young people will win because we're done with complacency," Bales said during the speech on the lawn of the Connor Convocation Center at Thomas More College. "There is a misleading idea that wisdom is directly proportional to age, but we refute that every day, sometimes the brightest are the youngest in our lives, the ones who are not yet desensitized to the atrocities of our world
"Young people must be prepared to talk openly about problems, and we must not tremble over the institutions that want to silence us," the farewell speaker added.
Bales, according to WKRC Cincinnati, is an openly gay member of the 201
8 graduating class of Holy Cross High School. Bales told the station that the school was generally supportive.
In the speech, the farewell speaker referred to several topics that young people in high school talked about last year. Bales talked about how students at Holy Cross were involved in activism for a statue of Confederate Leader Jefferson Davis of the Kentucky State Capitol. The teenager mentioned the advocacy of Parkland School student survivors. Bales also talked about how some Catholic students participated in a march against abortion rights.
Bales encouraged the classmates to speak out.
"The only way we can stop being effective is by letting go of our youth and renouncing our core values," Bales said. "From my experience at Holy Cross, I've learned that the best way to achieve change is to be a visible example in our world, and we must continue to use our voices to improve the lives of all those we care about
Both Bales and high school student council president Katherine Frantz were unable to deliver their speeches during their graduation ceremony, according to Cincinnati's WCPO-TV. You learned about the decision on the morning of graduation.
In a statement to The River City News the Diocese of Covington said that it had the right to review and approve student speeches at closing ceremonies. The diocese said that two speeches were not submitted for review before the deadline. In addition, the speeches were obviously too "political."
"When the proposed speeches were received, they contained political elements that did not agree with the teachings of the Catholic Church," said diocese spokesman Tim Fitzgerald. 19659002] The Holy Cross High School and the Diocese of Covington did not respond to HuffPost's request for clarification as to which parts of Bales's speech did not accord with Catholic doctrine.
Bales & # 39; Mother, Gillian Marksberry, told the WCPO, the school does not Give your child a formal deadline to submit the closing speech. In addition, she said Headmaster Mike Holtz had called her last week to remind her that diocesan officials would want Bales to dress in traditional men's clothing and not wear makeup or hairpins.
"That was disconcerting because in four years I had never received a call from the director," Marksberry told WKRC. "Nobody ever reached me to learn about my child."
The teenager promised to keep talking about important topics.
"I think I will continue fighting for what I believe," said Bales WKRC, "I will continue to use my megaphone and intensify my voice."