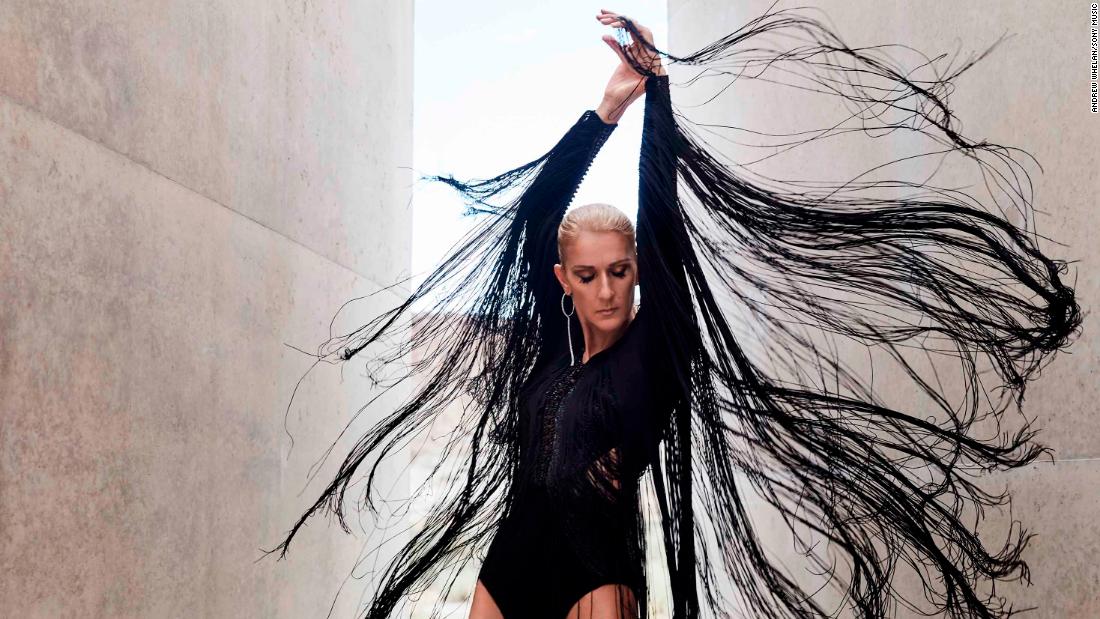 On Wednesday she released three new songs and started her Courage World Tour.
Dion dropped "Courage", "Lying Down" and "Imperfections" from her "Courage" album to be released on November 15.
] It is her 12th English CD and follows her 2013 collection "Loved Me Back to Life".
In April, Dion announced the new album and a tour to begin in Quebec City, Canada. American Cities.
It's her first tour since the death of her husband-manager René Angélil in 2016.
Dion said in April that she did not have her kids Rene-Charles, 18, and the 8-year-old twins Nelson and Eddy will take on tour. She explained why she chose Courage.
"We all go through a lot of things in life," Dion said. "Whether it loses someone, whether it's a disease, something we have to fight, something that pushes our lives."
"And I think I've been through a lot. Life had given me the means to find my inner strength and to find the courage to go on.
"When I lost René, he wanted me back on stage," she added. "He wanted to make sure I still had my passion, and I wanted to prove to him that I'm fine, we're fine, we're fine, I got that."
Dion finished her popular residence at Caesars Palace in Las Vegas in June.
Here you can hear the new melodies.
Source link