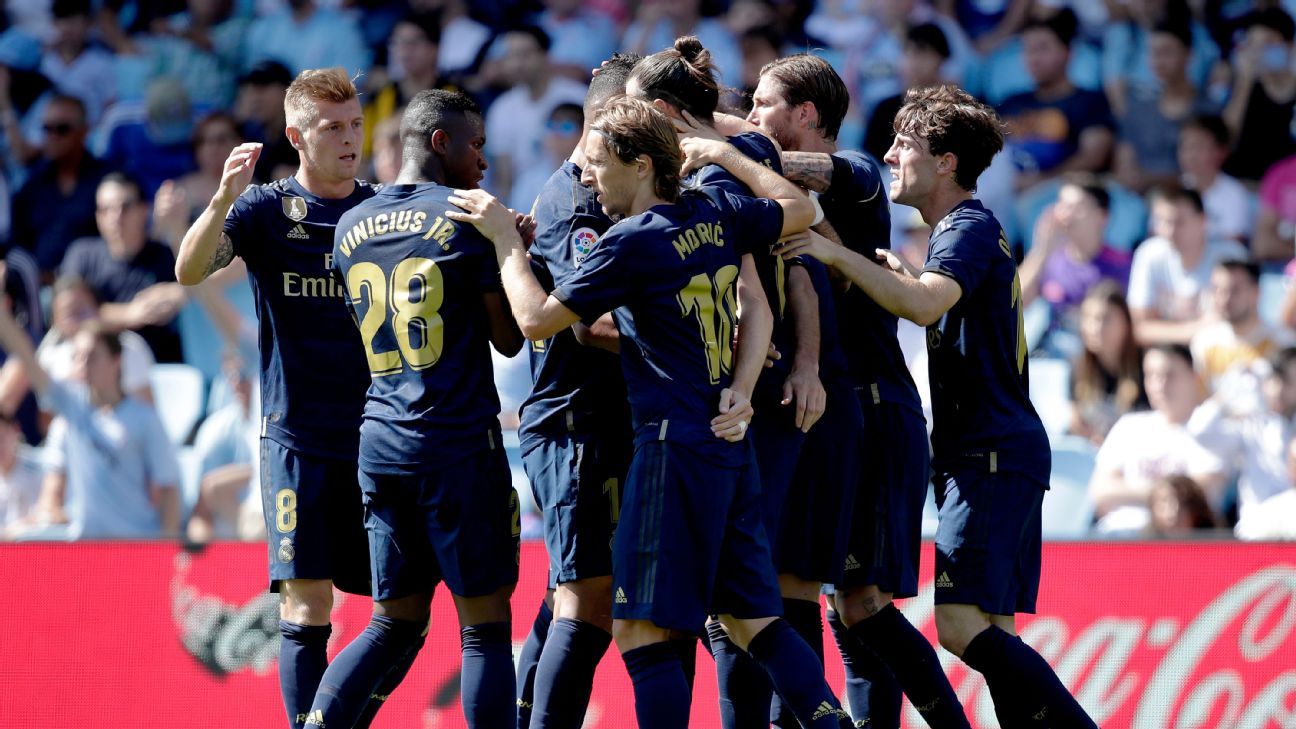 Real Madrid beat Celta Vigo 3-1
at Estadio Balaídos on Saturday.
Karim Benzema opened Los Blanco's account after 12 minutes when he beat Vinicius Junior to a Gareth Bale cross and hit the net from close range.
Luka Modric received a red-card check in the 56th minute following a VAR in which officials believed he deliberately cut Celtas Denis Suarez's back during a seemingly innocuous roadside duel.
However, as a man Real was not slowed down and Toni Kroos doubled the lead of the visitors by five minutes later – the German international fired a thunderbolt from outside the penalty area past Ruben Blanco and from the bottom of the crossbar before entering the the upper part of the net bounced.
Zinedine Zidane's players added a third and only 10 minutes left before Lucas came in. Vazq uez defeated Blanco from the right side of the box after being found in space by a deft dismissal of Benzema.
Celta scored in the break of the second half a goal by a fine goal from Iker Losada from an acute angle right. But the hosts could no longer stand up and Real left the city with a deserved opening victory.
Madrid played Valladolid at La Liga home game next Saturday.
Source link