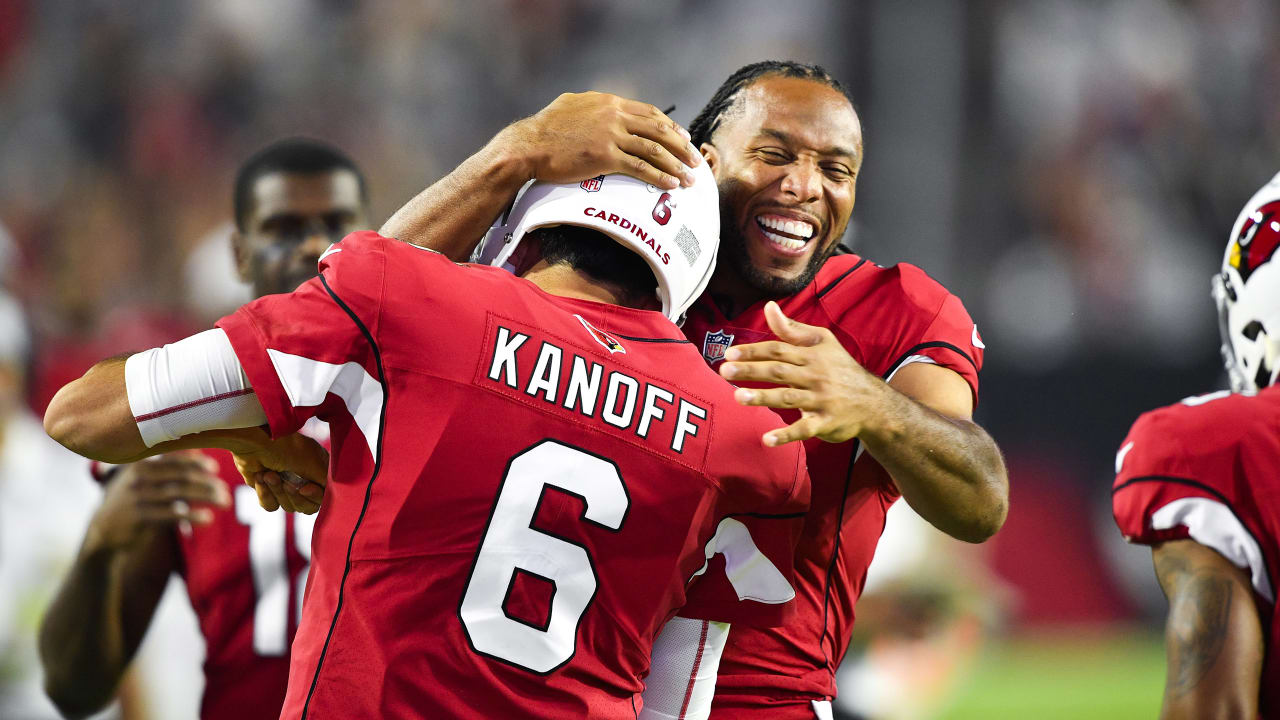 Steve Wilks talked before and after Saturday's pre-season kick-off yesterday that the boys "want to break up" to earn points on the list. As he noted after the game, some did and some did not.
The lineup will be after a single pre-season game – Wilks' first, albeit not regular, season, when head coach after the defeat of cards no longer solidified Chargers. But it seemed like there were things to notice.
Wilks and OC Mike McCoy will run the ball. If you have David Johnson – who looked spectacular in his two transfers – you should run the ball. But Wilks sent an early message to his team, his offensive line, and future adversaries when he used Sam Bradford as the primary mediator for handovers on veteran quarterback's only ride. Not that Bradford can not exist, but that the cards would prefer the kind of offense. It may or may not work during the season, but it carries watch.
To observe some other things and to notice after the game (and I will try to do this quickly, since it is so late):
Defensive, the first unit was OK in their two drives, albeit with Charters quarterback Philip Rivers expose. There were a few near-sacks ̵
1; one by Chandler Jones – that the Cardinals want as soon as the regular season starts.
The offensive of the first unit was solid. The second unit was not. Center Daniel Munyer fought back with shotguns at Josh Rosen, undermining the rookie quarterback's first game. The whole line had problems and played from the first quarter to the fourth, which usually meant in the preseason that coaches wanted to prove a point. Whoever comes out of this group has to improve.
Nobody really seemed to stand out in the fight for the receiver No. 2. Greg Little almost came away with an incredible catch of roses, even though he was eliminated. It was difficult to judge the receivers when the passing game went off most of the night.
When Bené Benwikere and Brandon Williams fight for a third corner, Benwikere was the one who split Saturday. He had a very good game, made a fumble and made some big games. Williams had problems and missed a tactic that led to a big game and missed three penalties, including two interference attacks.
Cap Capi, the star of the training camp 2017, was signed after this year's camp start. And the whole defensive end was a total of three sacks, forcing a fumble. Nobody makes the preseason like Cap. We'll see if he can manage to do the roster this time.
Jeremy Cash would not be a starter if he did the roster, but he had a good chance of staying in backup, a special team player and an emotional spark. We do not know yet how big his knee injury is, but it did not look good.
It will be very interesting to see how this lowering effect works. Many cardinals were incredulous each time they were called.
The nondescript Princeton freshman Charles Kanoff hit a 48-meter bomb and threw his first touchdown pass, and the more you watch him, the more you think he has a chance to stay somewhere. Just as Larry Fitzgerald hugged him for his TD pass – Fitz often talks to Kanoff in training and they've developed a relationship, and Fitz was really happy.
The cards are on Sunday (hey, that's technically today!) And then I pick up the last week of the training camp on Monday – which happens to be the last open exercise in the camp.
Source link