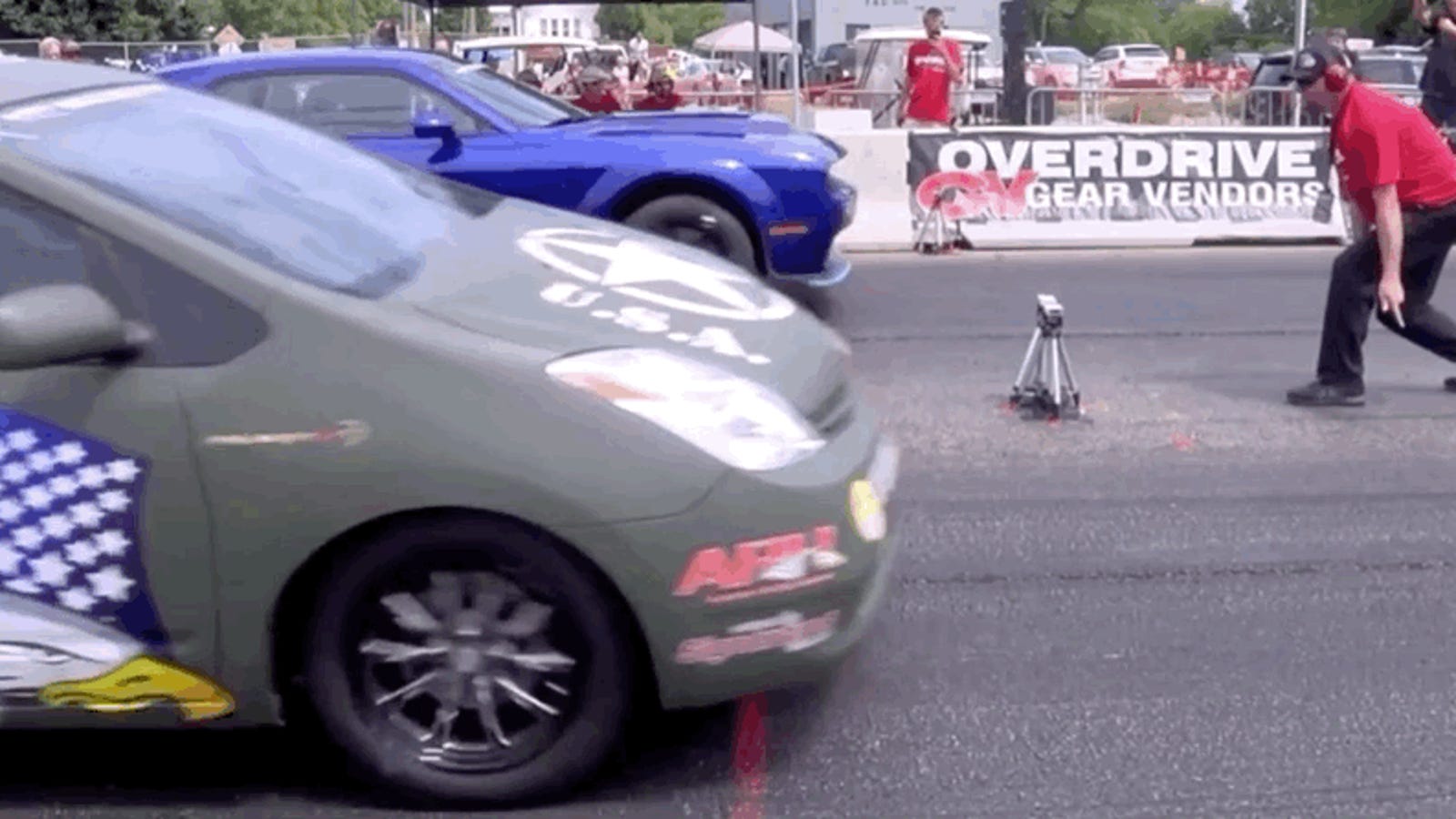 The 840-hp Dodge Challenger SRT Demon is frightening no matter what the circumstances. It has become a nightmare, and that is – as far as factory cars are concerned. The Toyota Prius is also scary when he's in a hurry behind him in traffic.
But that's not a normal Prius.
This Prius is not just stuffed with an 800-horsepower, charged Dodge SRT Hellcat engine After a demon at the Dodge Roadkill Nights in Michigan had been so far in the dust on the drag strip, the driver of the Demons probably needed a pair of glasses to keep the little poser in sight.
The biggest limitation of the Demon camp over other cars is that it was built as a drag machine from the factory. Its downside is that someone can come along in a more tuned car ̵
1; like a Prius Hellcat or a tuned version of the demon itself – and make it look like it's not fast enough to make anyone feel that their soul is her body has separated from him. (19659003) A group called American Racing Headers used the Hellcat engine in this Prius, which, according to the group, had 800 horsepower on the wheels compared to the Hellcat's 707 horsepower. The group also swapped the Prius factory gearbox for a six-speed manual, putting in a custom chassis.
There do not seem to be any times in Roadkill Nights, but Dodge estimates the demon's quarter mile as 9.65 seconds at 140 mph. But while there are no times, it's not hard to tell which car won this battle – a Prius, about a demon.
Armageddon? Armageddon
[h/t AutoEvolution]
Source link