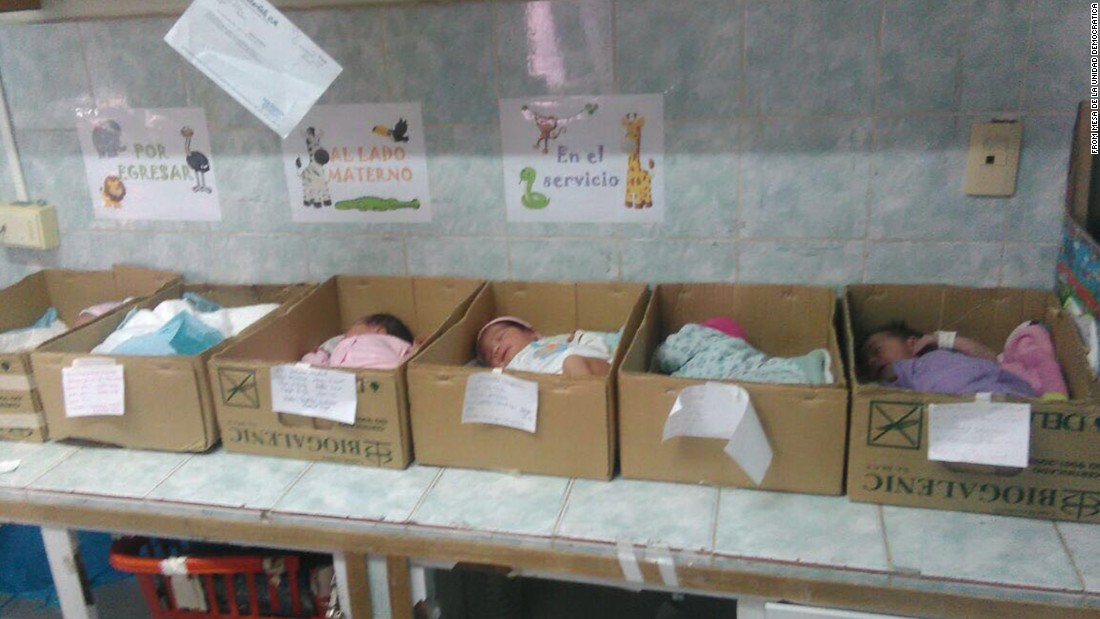 Venezuela has made significant progress in improving infant survival and has reported ever-decreasing infant deaths since the 1950s. However, the trend began to reverse over a decade ago, and in 2016, according to the new study, it had fallen to the recently observed infant mortality rate in 1999.
The infant mortality rate in Venezuela reached 21 deaths per 1,000 live births in 2016. According to the study, a quota that has not been seen there since the 1990s. This is well above the average of 15 deaths per 1,000 live births in Latin America and the Caribbean including Venezuela, according to the World Bank.
The researchers argue that these organizations have used projections of past trends in the absence of official government data and say that these results do not take into account the recent socioeconomic decline.
The authors of the new study see turbulence in the country as a driver for setbacks in the survival of infants.
"The rising infant mortality rate is likely to be due to gradually deteriorating nutritional status, the collapse of life, standards and a collapse of the healthcare system," the author wrote.
The Venezuelan Ministry of Health did not respond to a request for comment.
A crumbling health care system
showed 104 health facilities in Venezuela that 79% had no running water; a quarter of pediatric intensive care units (ICUs) had been closed; and a large majority of ICUs reported temporary failures.
Official statistics were hard to come by. In a rare publication of information that led to the dismissal of the Minister of Health in 2017, the proportion of pregnancy-related deaths has increased by 66% over the past two years.
In June 2016, according to the Venezuelan Association of Medicines, nearly 80% of the medicines needed by doctors.
Vaccinations were also affected by the shortage. Doctors' organizations in Venezuela reported that the government had not provided vaccines against polio, diphtheria, tetanus, pertussis, hepatitis B and hemophilus type B between 2007 and 2009.
In 2018, the President of the Venezuelan Pediatric Society informed a local newspaper that the vaccinations available to children under the age of five did not even cover 30% of demand, leaving at least 2.9 million children in the country vulnerable to diseases such as Diphtheria and measles.
With a failed vaccination policy, infectious diseases reappear.
The return of infectious diseases