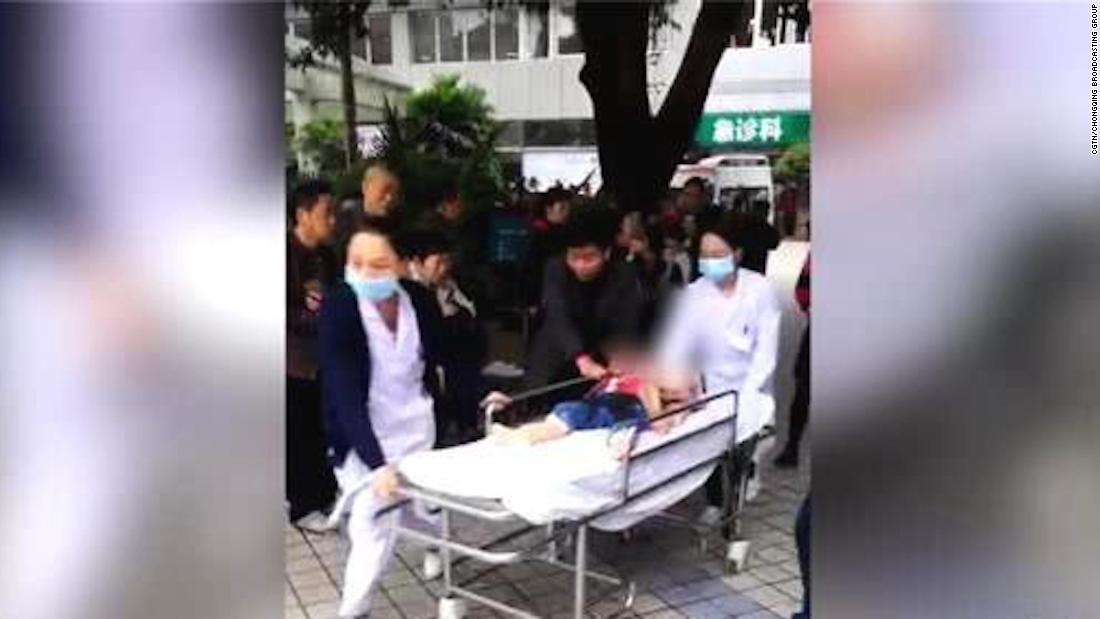 Chongqing Banan City police said the children were cut back after their morning exercise in the Yudong New Century Nursery around 9:30 am local time.
Security employees and school staff were able to hold back the 39-year-old attacker. A video from the scene seemed to show angry onlookers beating and kicking the woman after she was detained.
An unknown number of students were hospitalized after the incident while the female attacker was taken into custody.
Chongqing resident Xia Yang told CNN that large crowds had gathered at the scene after the incident and videos of injured children were circulating on Chinese social media. The police said the investigation continues.
The incident on Friday is not the first time that children in China have been injured in the school of knives. Nine students were killed in April at a middle school in Shaanxi Province by a 28-year-old man who was later sentenced to death.
According to state media Xinhua, the murderer had "wanted to avenge his former classmate had teased him" and bought the knife online.
In 201
7, 11 students were injured after a man climbed the nursery wall with a knife and attacked them.