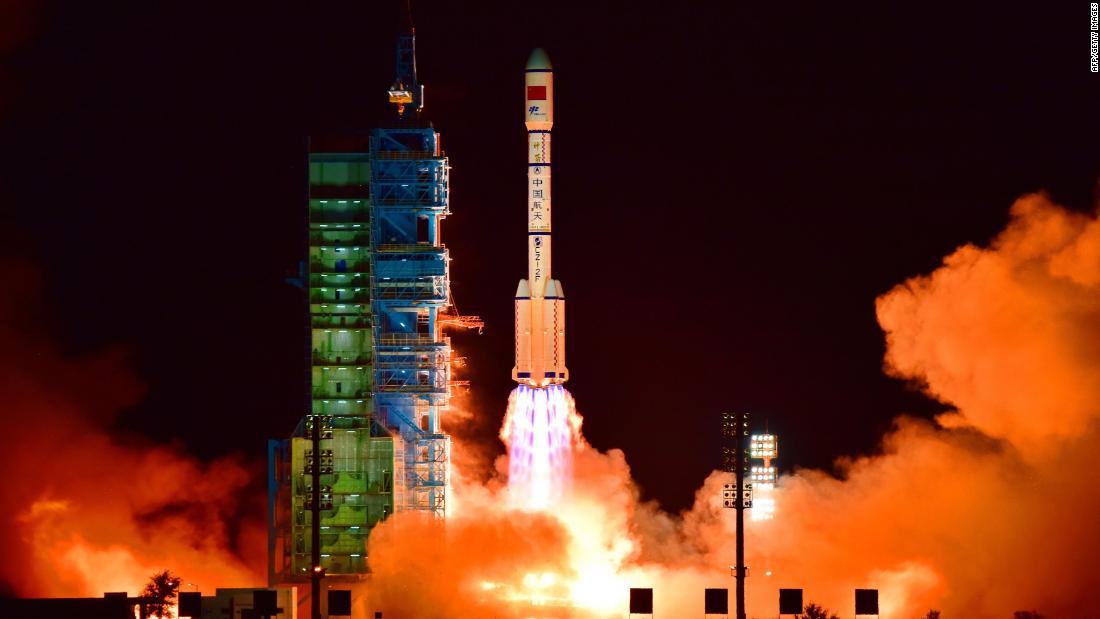 Tiangong-2 was launched in September 2016 and has been in orbit for over 1,000 days. The planned life of 2 years has been exceeded.
In 2016, two astronauts spent a month in Tiangong-2 as part of China's longest manned space mission. They performed experiments in the fields of medicine, physics and biology.
The space laboratory ends about a year after its predecessor, Tiangong-1, has sunk uncontrollably to Earth after nearly three years. The plans to lower the vehicle in a controlled manner and land debris that was not burned in the South Pacific's so-called "cemetery cemetery" went awry after the vehicle "stopped working" and the scientists lost control.
The Tiangong Program (Tiangong means "Heavenly Palace") is intended as the first step toward China's final space target: the introduction of a permanent space station around 2022.
A space station is only part of the long-range Ambitions of the Chinese government regarding its space program.
In January, the land landed a probe and a rover on the other side of the moon, a premiere for humanity. Further plans for future visits of the natural Earth satellite are also in preparation.
In 2020, the next lunar mission, Chang'e 5, is expected to land on the Moon, collect samples, and return to Earth, while in the 2030s first plans for a manned lunar mission will run. If that succeeds, China, after the United States, will only be the second country to put a citizen on the moon.
"Our overarching goal is for China to be one of the world's most important space powers by about 2030." Wu Yanhua, deputy chief of the National Space Agency, said in 201
6.
China will make its first visit to Mars with one unmanned probe to be launched by the end of next year, followed by a second mission, which would involve collecting surface samples from the red planet, which will create the conditions for a possible manned mission sometime in the future.
Source link