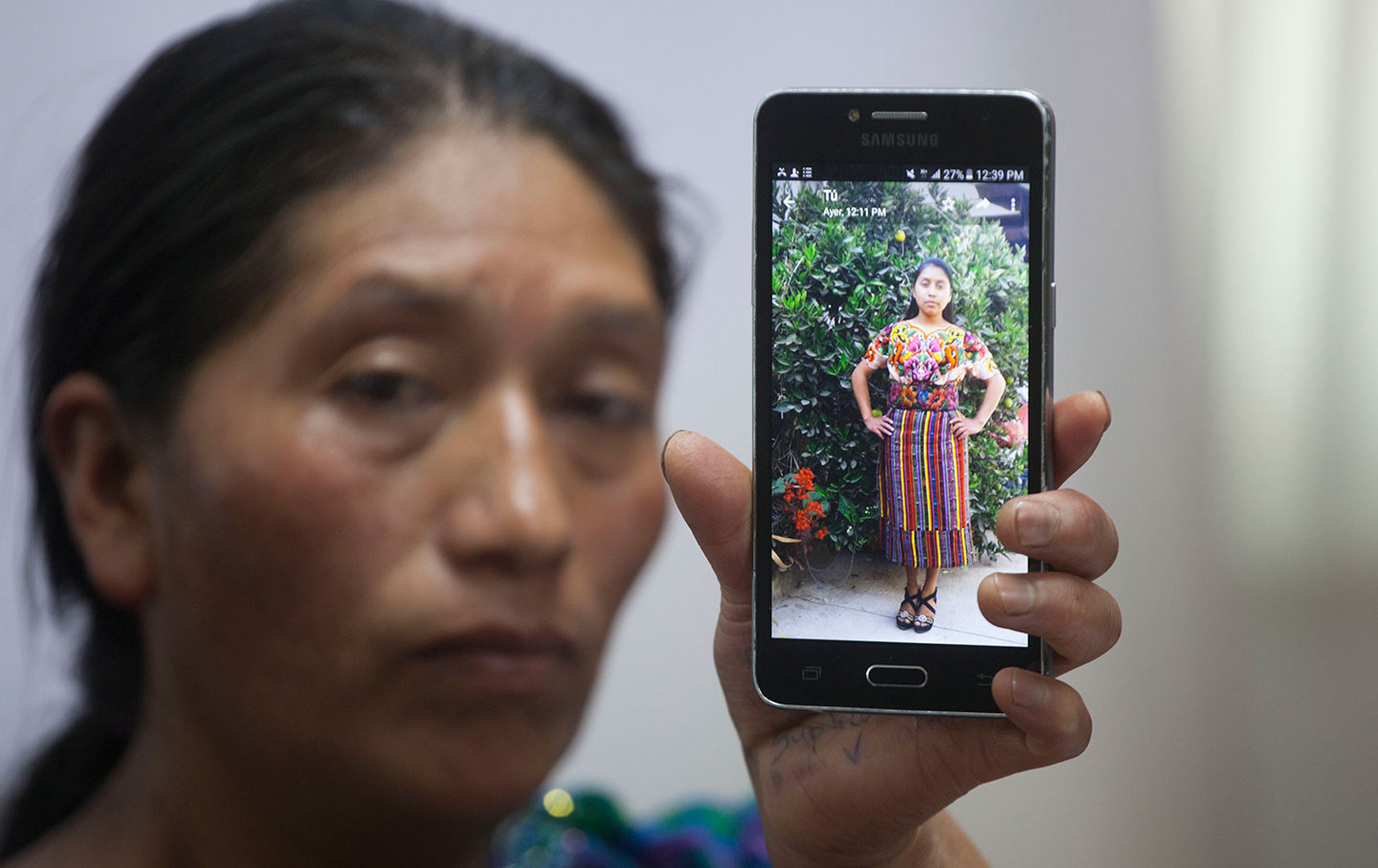 The murder of Claudia Patricia Gómez González on 23 May by a Customs and Border Guard (CBP) has caused outrage in the United States. Gómez Gonzalez, a 20-year-old immigrant from Guatemala, embodied the hopes of so many who came to this country: Trained as a forensic accountant, she left her home because she wanted to continue studying. Without earning the money to continue her education at home, she traveled north to earn a living and unite with her boyfriend in Virginia. Her dreams were hit with a bullet in the head.
Americans are rightfully appalled by the murder of a federal border guard and calling for justice for the family of Mrs. Gómez Gonzalez. But as the horror breaks in, we also have to realize that this is not just a case of a rogue agent; it is rather the recent murder of a rogue agency whose abuses must be stopped.
CBP has a shattering history of deadly force. A recent The Guardian investigation found that CBP agents have killed 97 people since 2003. While the causes of death spanned a wide span – ranging from spy cars to killings or beatings – the majority of the killings were bullet wounds, in many cases shots on the back. Of the 97 people killed by CBP during this period, there were at least six children.
CBP violence is not limited to immigrants crossing the southern border. No less than 28 of those killed were US citizens. And while most CBP murders of The Guardian occurred in Texas, Arizona, and California, CBP agents operate with impunity on the northern border. Since 2003, CBP agents have killed people in Maine, Michigan, Montana, New York, and Washington State.
CBP has paid $ 9 million to solve some of these cases, but the agency's primary strategy in cases of lethal force seems to be to disguise the brutality of its agents. In the case of Gómez González, the agency initially argued that her agent had "fatally wounded one of the attackers" who had attacked him with "two by four pieces of wood". An eyewitness, Marta Martínez, took a cell phone video of the aftermath and later observed that there were no two-to-fours in the area. The agency changed its story, claiming that the agent had fired his gun after being "rushed" by the group Gómez González was traveling with.
There is no reason to believe that CBP will hold the agent or the agency accountable in this case. To justify the deadly force, CBP routinely claims that the victims of their violence have attacked agents – for example, for casting stones or other items. As noted in The Guardian analysis, in all 17 reports of significant incidents of violence being published following a review by the National Use of Force Review Board, the "use of force" [was found] At the same time, a report by the Police Executive Research Forum, which is overseen by a committee of police chiefs, found that many CBP agents deliberately risk bullets.
Source link