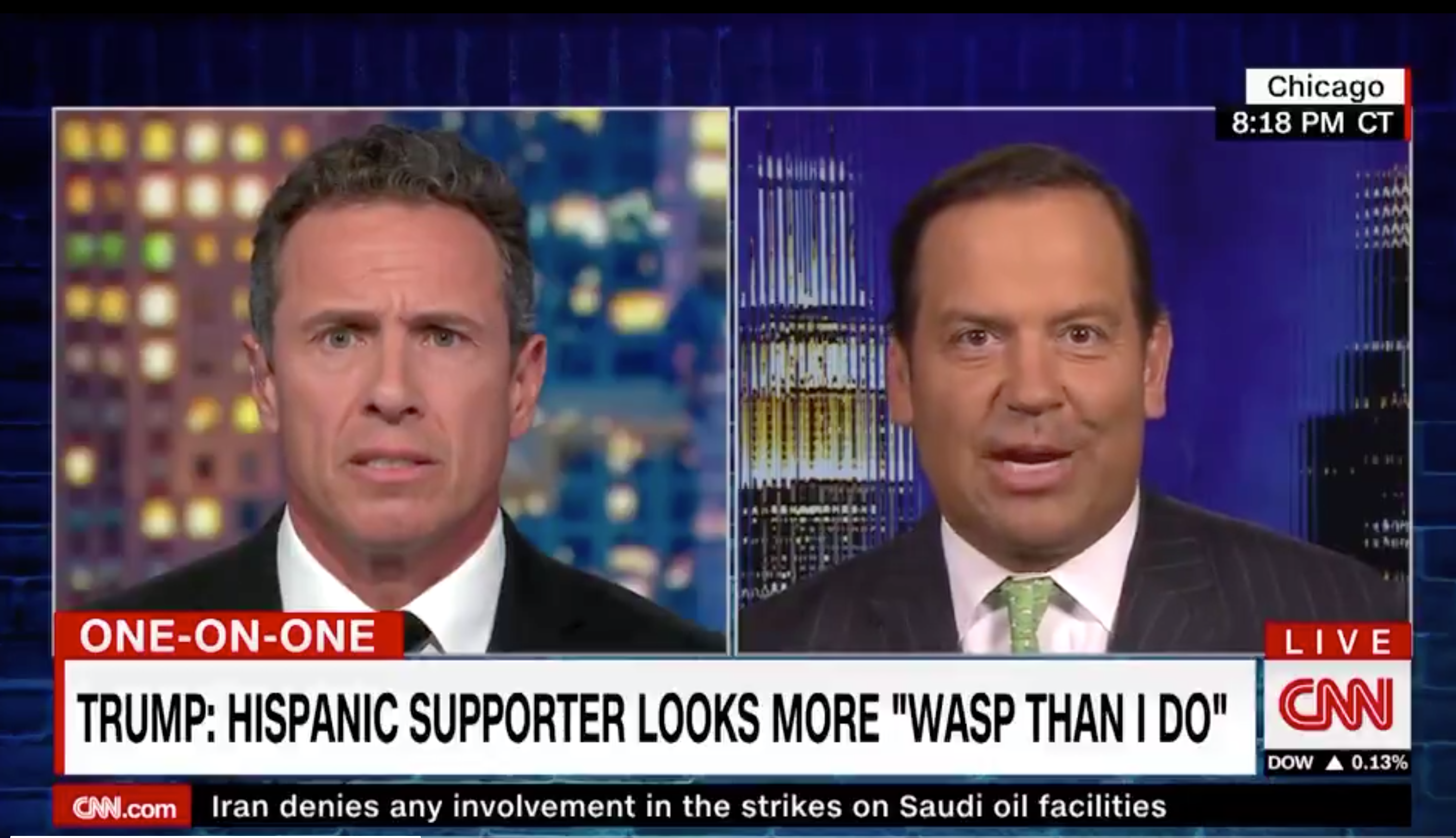 A CNN commentator on Trump beat his colleague Chris Cuomo in prime time for spreading "false news" about President Trump in a heated debate over his recent exposure to Hispanic voters.
CNN employee Steve Cortes was asked how Trump can "love Latinos" after saying "so many anti-Mexican" and "anti-Puerto Rican" things. Cortes insisted that Hispanic Americans want "results," pointing to rising incomes and small businesses in the community.
"This president was simply an amazing leader for Hispanics," Cortes said. "I think a lot of Hispanics are watching Donald Trump and they might say, 'Look, I'd like him to put things differently.'"
Cuomo dismissed the argument and said that Trump had consistently "vilified" the Latino community. The CNN anchor also caught on Trump's support of Hispanic voters, who said Trump had "at best a third."
] "Put this into context," Cortes replied. "A third of them, Chris, are incredibly compared to expectations."
"For someone who talks bigot about them, maybe," Cuomo replied.
"No, he does not say bigoted ̵
1; that's not so true," Cortes responded, "well, that's wrong news for you to say that."
The conservative expert further argued that "what bigoted "makes the southern border a" race problem if it does not ".
CLICK HERE TO RETURN FOX NEWS APP
" America is not a race. So, if you protect America, you protect Americans of any color, whether they're brown, black, or purple, "Cortes went on," but what did the media do consistently? They try to make its strict border policy inherent or systematically racist – "
" interrupted Cuomo.
"Some of them are," Cortes told the anchor. "Some of them are, Chris, and we know that."
Cuomo later defeated Cortes for being Trump's "Echo," which offended Cortes and prompted the host to apologize.
Source link