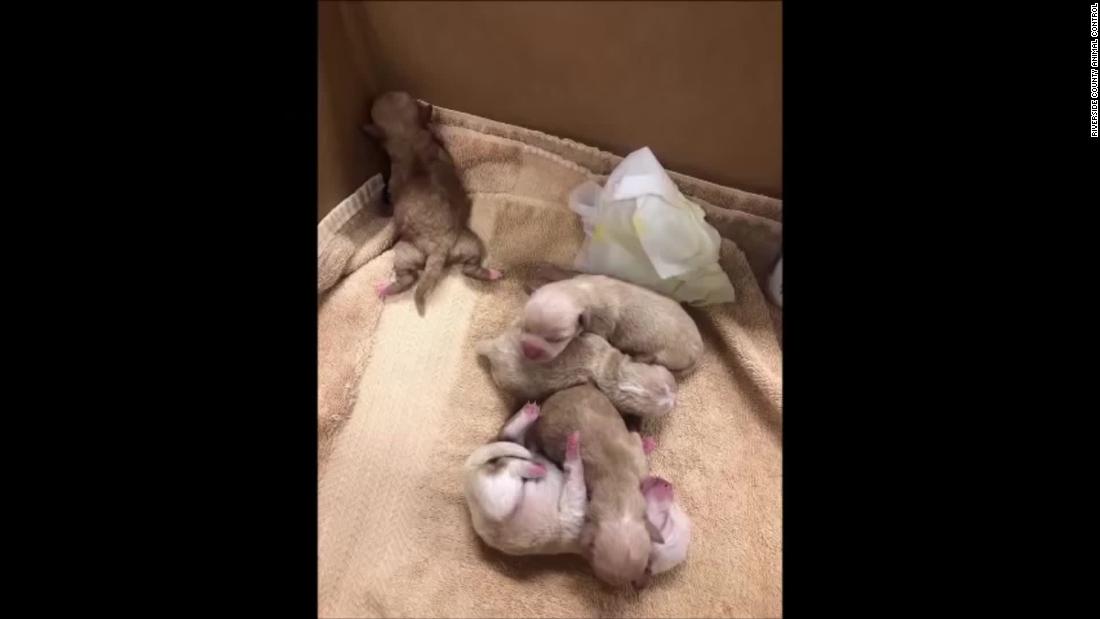 The woman is being charged with leaving the newborn puppies in a plastic bag near a dumpster behind a NAPA auto parts store on Thursday afternoon, according to Riverside County Animal Services.
Animal Services' Commander Chris Mayer said he is using the Riverside to build an animal cruelty case against the wife of the district sheriff's office and the district attorney's office.
A passerby discovered the bag, and a shop assistant then turned to the animal service. The puppies were about three days old and were considered terrier mixes.
"Without the Good Samaritan's actions, the puppies may not have survived much longer," Riverside County Animal Services said in a release. "The temperatures at noon in Coachella were on Thursday in the mid-90s."
Animal Service veterinary team members took care of the puppies and found a rescue group to accept and bottle them.
"There is no excuse for theft of puppies," said Mayer, "Especiallyin the meantime, other animals or other animals have been prepared to bring these animals to caregivers or rescue partners, which is a shameful act"
Source link