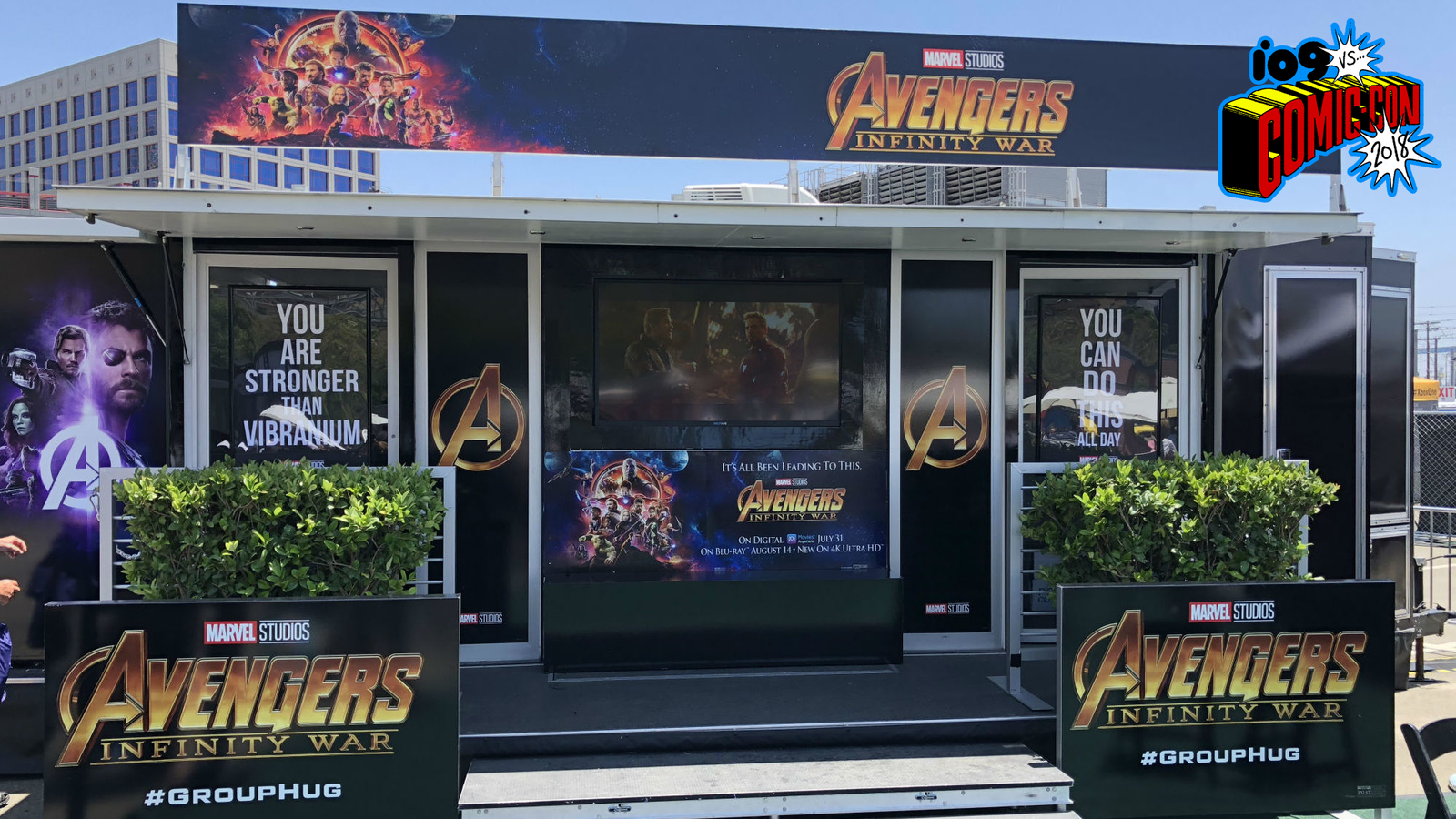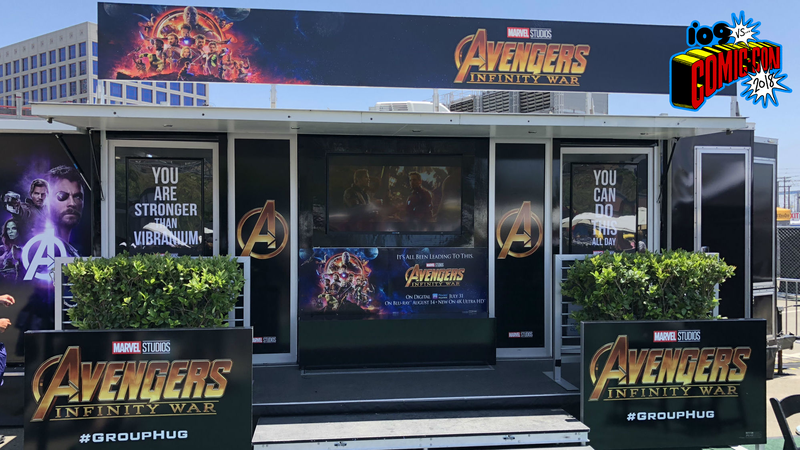 In one of the funnier, more eye-popping installations at the San Diego Comic-Con this year, Marvel Studios offer help to fans, which were "traumatized" by the tragic end of Avengers: Infinity War and emotional support for those "devastated" by the loss of (half of their favorite superheroes).
Fans can queue up at a stand next to San Diego's Petco Park, attach a name tag, and enter an air-conditioned room where an actor can talk to the group about their best memories from the Marvel Cinematic Universe. You get a donut, you see a deleted scene from the Infinity War Blu-ray and then you get a t-shirt on the way out.
I went into one of these "Group Hug" sessions (named after the movie's title of the original Avengers ) and the actor asked our group of 10-12 people some questions. What's your first memory of the MCU? What surprised you? How was it when you saw the end of Infinity War? Who was the most shocking loss? The fans in the room answered and discussed their answers, and it was really a nice little moment.
The whole experience is also much funnier, both inside and outside the installation, there are posters that give positive affirmations to the fans in the form of classic MCUs. quotes. Here is a gallery of all posters.
Then you can also get a group hug photo from the Hulk when getting out.

Photo: io9
Of course, all of this only serves to promote the distribution of Avengers: Infinity War Blu-ray on August 14 and the digital copy on July 31 of Comic-Con Promotions go, this is definitely one of the smartest we've seen in a while.