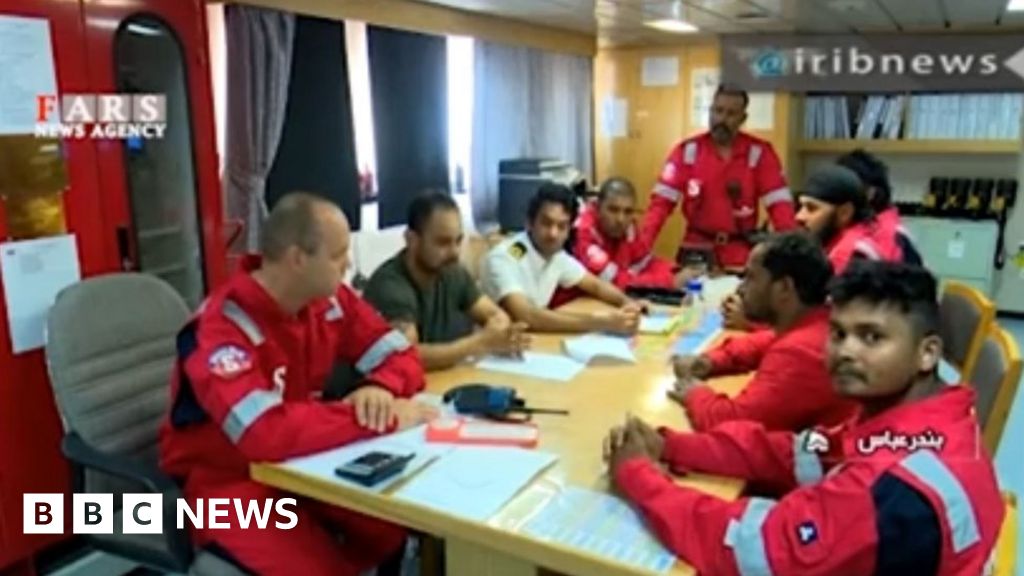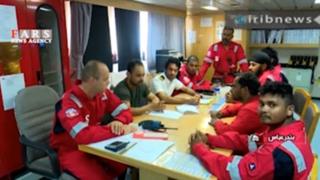 The crew of a tanker captured under British flag in the Gulf was "safe," said the shipowner after the first conversation.
The British-flagged Stena Impero and her 23 crew members were taken over by the Iranian Revolutionary Guard on Friday.
The owner Stena Bulk contacted the skipper on Tuesday saying they were safe and had good cooperation with the Iranians on board.
The seizure of the vessel took place in the midst of intensified tensions between Iran and Great Britain.
Iran claimed to have arrested Stena Impero on July 1
9 because it collided with a fishing boat. However, Stena Bulk claimed to have received no evidence of a collision.
The Company The crew members, consisting of India, Russia, Latvia and the Philippines, were kept up to date on the latest developments and received their full support.
Its CEO, Erik Hanell, hopes that the telephone contact will be "a first sign that we will soon see more progress from the Iranian authorities."
A spokesperson for Stena Bulk said the next step was an attempt to get someone on board to check on the crew, but there was no timetable for the repatriation.
On Monday, Foreign Minister Jeremy Hunt called on the same day Iran's state-run media released pictures featuring cooks preparing meals and crew members briefed by an Iranian official.
Meanwhile, Iranian President Hassan Rouhani has praised the Iranian Revolutionary Guard for seizing the Strait of Hormuz and declared that they were "courageous" and "professional".
Mr. Rouhani added that the Strait of Hormuz – According to his official website was "no place for games" and no country could ignore the international rules.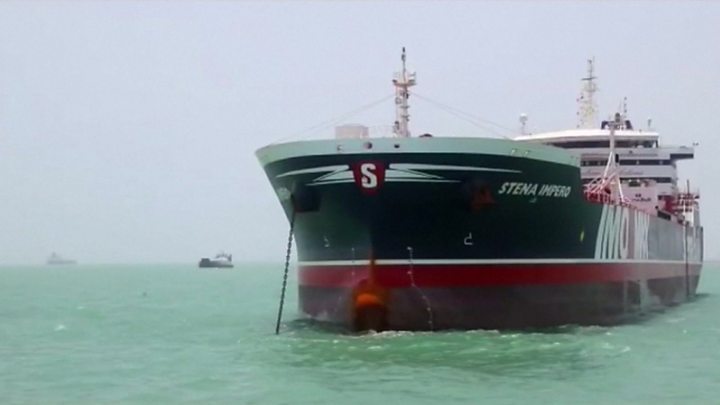 Tensions between Britain and Iran intensified earlier this month when Royal Marines seized an Iranian tanker near Gibraltar, which was suspected to break the EU sanctions.
In response to the incident, Iran threatened to seize a British oil tanker. [19659007] Relations between Iran and the US have also deteriorated after the White House tightened its sanctions on Tehran following its withdrawal from the 2015 nuclear deal.
Source link