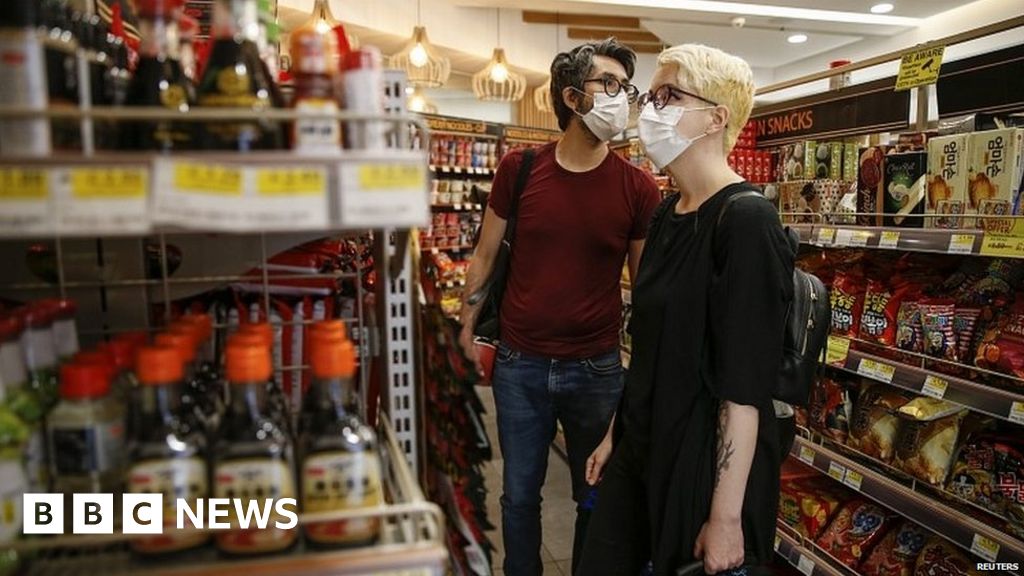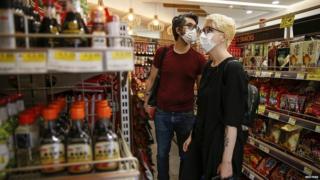 Wearing a face mask in shops and supermarkets in England is mandatory from July 24th.
The government will announce those who fail to comply with the new rules will be fined up to £ 1
00.
The move will bring England in line with Scotland and other major European nations such as Spain, Italy and Germany.
Since mid-May, the public has been advised to wear covers in closed public spaces where they may meet people they would not normally meet.
It has been mandatory on public transport since June 15th.
The announcement follows the confusion surrounding the government's intentions in recent days. A senior minister suggested on Sunday that people should use their "common sense" instead of being forced to hide.
Labor said the ministers' response was "slow and confused" and asked why the new rules would not take effect for 11 days.
Health minister Matt Hancock is expected to present the new guidelines for face covering on Tuesday. They are designed to minimize the spread of the corona virus and encourage people to return to business safely.
Punish
The rules are enforced by the police, and anyone who violates them will face a fine of up to £ 100. This will be reduced to £ 50 if people pay within 14 days.
While asked to ask customers to comply, sellers are not expected to enforce the rules to address unions' concerns about their participation.
Under the regulations for public transport, children under the age of 11 and children with certain disabilities are exempt from the tax.
In Scotland, the use of covers in shops has been mandatory since July 10th. Buyers in Wales and Northern Ireland are not currently required to wear them, although both nations have announced that this will continue to be reviewed.
Boris Johnson signaled a change in government position on Friday when he spoke of the need for a stricter approach in a confined space and wore a mask in a shop in his Uxbridge constituency.
In a BBC interview on Sunday, cabinet minister Michael Gove downplayed any immediate legislative change and said it was just a matter of "politeness and good manners" to cover it up.
When asked whether it should become mandatory, he replied "I don't think so".
"Slow and messy"
Labor said the mixed messages were symptomatic of the indecisiveness of the government during the pandemic and ministers had to explain the "further delay".
"The government was slow and messed up again," said Jonathan Ashworth, shadow health minister.
"Given the government 's own May 11 guidelines, which were recommended in favor of face masks, many will wonder why ministers have been slow to make a decision in this pandemic again and why it will take another eleven days for these new guidelines to be adopted are in force. "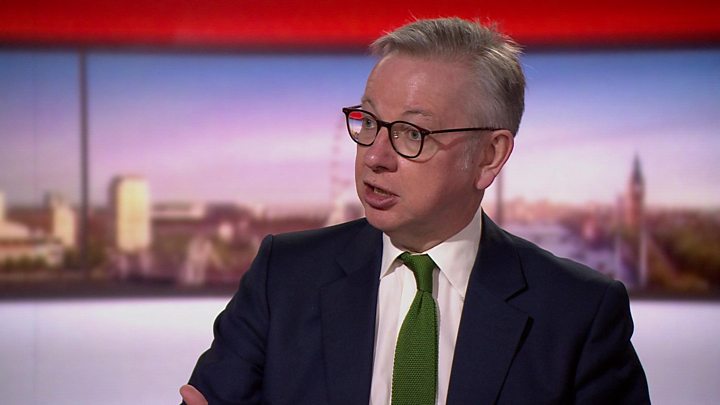 A spokesman for No. 10 said, "There is growing evidence that wearing a face cover in an enclosed space helps protect people and their surroundings from coronaviruses.
"The prime minister knew that people should wear facewear in stores, and we will make it mandatory from July 24th."
Unions have said that the new guidelines must be "clear and detailed" to protect employees and customers.
While Usdaw welcomed the clarity of the problem, he said that covers could not replace adequate hygiene controls and that people continued to follow the social distance guidelines.
The UK retail consortium said it was wrong to "put at risk" hard-working personnel who had already been maltreated by asking them to enforce the rules, and that clarity was needed as to whether they too had to cover up.
Face coverings have been mandatory in stores in Germany since the end of April and in Italy since May 4. Similar rules came into effect in Spain on May 21 and in Belgium on July 11.
However, in France, where retailers have to decide whether customers should wear them, they are not mandatory.
What do I need to know about the corona virus?
Source link