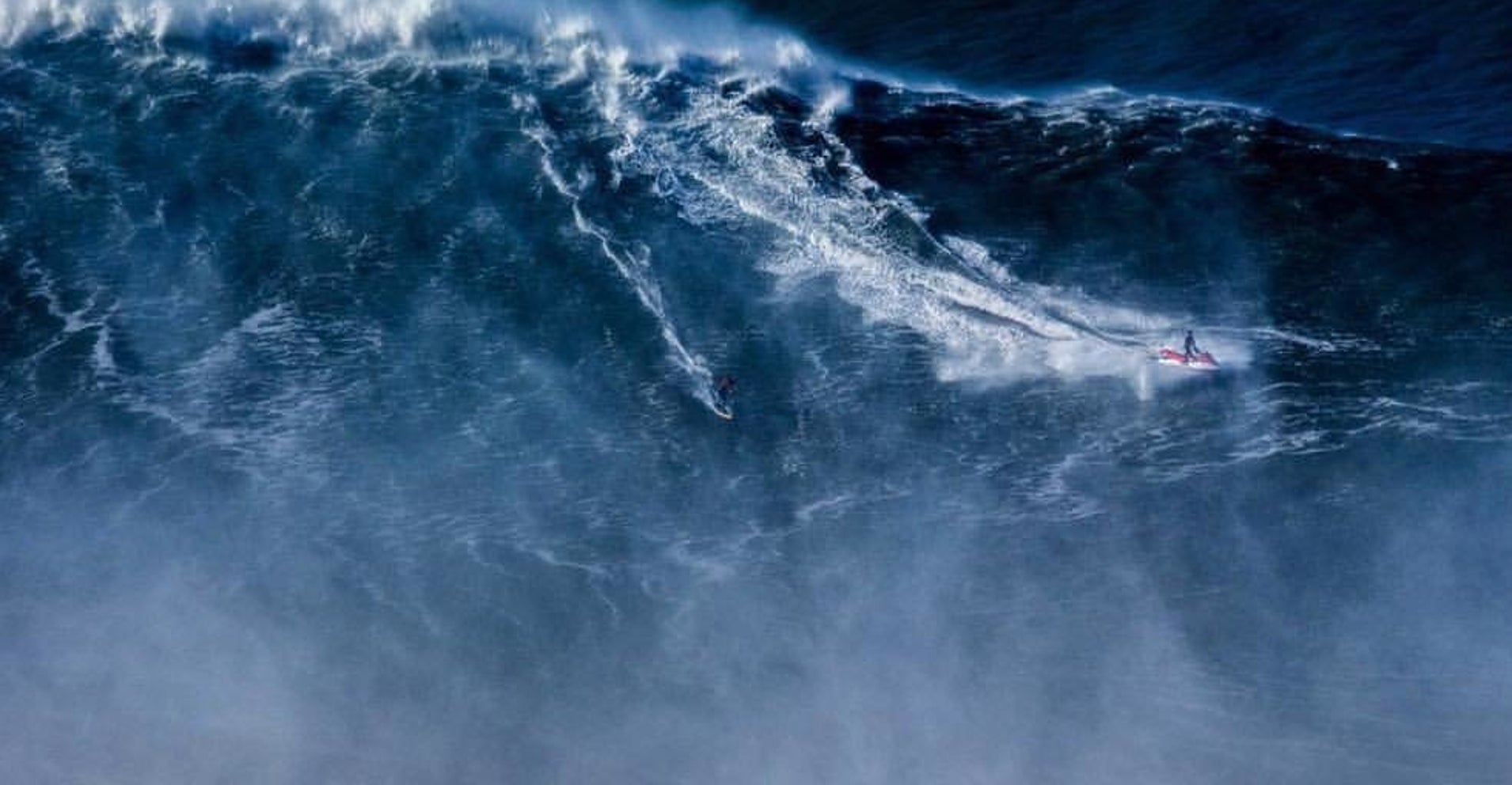 Brazil's Rodrigo Koxa has broken a world record by breaking the biggest ever wave, according to the World Surf League.
Koxa tackled the 80-foot monster off the coast of Nazaré, Portugal, in November. His record breaking performance only became official on Saturday, when it won the Quiksilver XXL Biggest Wave Award at a World Surf League ceremony in Los Angeles.
"The award goes to the surfer, who, by all means, is making the biggest wave of the year," the league said in a statement. "Koxa not only won this year's award, but now holds the Guinness World Record for the biggest wave ever shot."
The previous record was set in 2011 by Garrett McNamara, who raced a 78-foot wave, also at Nazaré, confirmed by the Billabong XXL's Global Big Wave Awards jury and on the piste was confirmed by Guinness. Here is his ride:
Other surfers – including McNamara – have claimed to have broken the record of 2011, but Koxa's ride is the only one confirmed by the WSL and Guinness records.
"I received a gift from God," Koxa told the Inertia Online Surf News site after the award ceremony. "It was the best gift I ever had."
Koxa said he was almost killed at Nazaré in 2014, where many of the biggest waves in the world are surfing.
"Months later I had bad dreams, I did not travel, I was scared, and my wife helped me psychologically," he said. "Now I'm just so happy."
Among other honors distributed on Saturday, the prize for Wipeout of the Year went to British surfer Andrew Cotton, who had broken his back on a terrible fall at Nazaré. He is still recovering and plans to return to surfing soon, the WSL statement said.