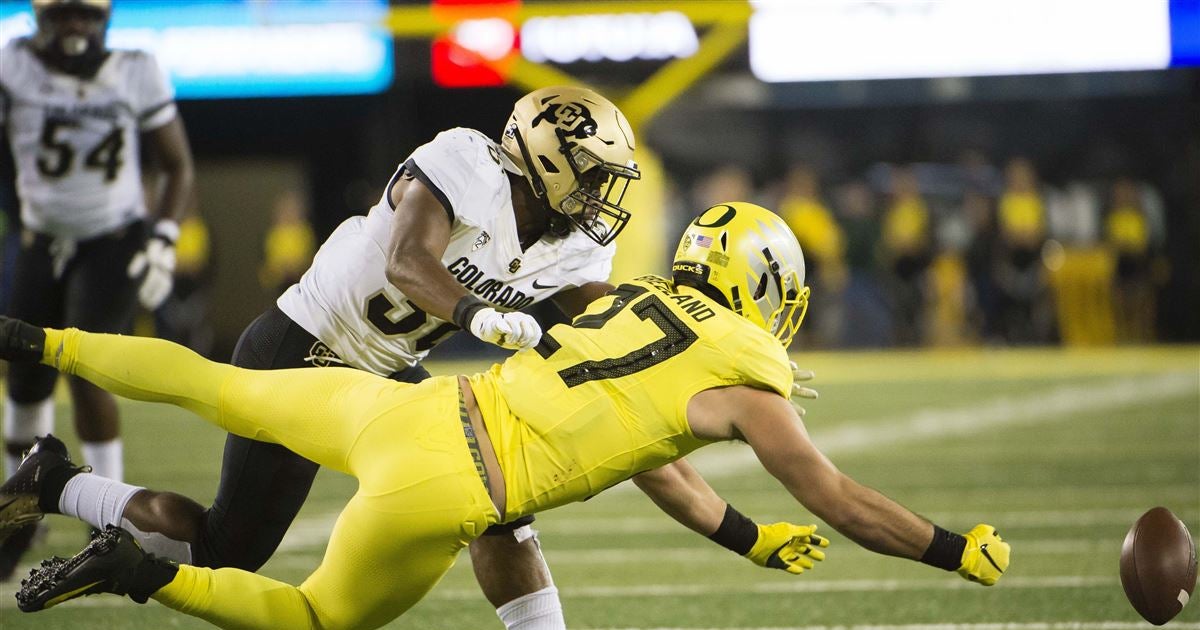 The Oregon Ducks played one of their most complete games of the season against Colorado on Friday night, winning 45: 3. Following the game's injury, concerns over the three main contributors to the Ducks persisted. In Oregon Jacob Breeland had to retire after an injury to the lower leg of the game. After that linebacker Troy Dye and defender Jevon Holland had to be taken out of the game when the two clashed in the second quarter.
After the game, Mario Cristobal issued a short injury update for the three Oregon starters, with good news about the two defensive players.
"We believe that Troy (Dye) and Jevon (Holland) are quite small," said Cristobal during his post-match press conference.
The news of Jacob Breeland, however, was not as positive as Cristobal left his status as unknown. "We will continue to investigate Jake Breeland, and once we are informed, we will let you know," the coach said.
The senior Jacob Breeland was brought to the medical tent after a 22-yard reception by Justin Herbert at 2:40 in the first quarter.
The bottleneck of the 22-yard reception was resolved by boundaries and immediately began to grab his leg. The game continued while Breeland was on the sidelines, only to get up a few minutes later and immediately went to the medical tent. Breeland would be taken off the field with crutches and returned to the sideline for the second half, swaddled with crutches and a knee brace on his left leg.
The early diagnosis for Holland and Dye was much more positive.
Oregon defensive back Jevon Holland was injured in the second quarter when he collided in a duel with Troy Dye's helmet. Holland and Dye were both confused, but Dye returned to the sidelines while Holland was taken to the locker room.
Bruce Feldman of FS1 reported in the third quarter that Jevon Holland will miss the remainder of the game. Holland returned to the sideline in a hiking book, but celebrated after catching with his team-mates and joined Oregon's tradition of playing "shout" before the fourth quarter.
Troy Dye did not appear in the second half but remained on the sidelines throughout the game, holding his helmet close to the defensive heap on the sideline during the second half.
Mario Cristobal is expected to release another update on injury to the three players during his usual week-long press briefing on Monday. The Ducks will travel to ABC to Seattle at 12:30 pm this weekend to compete with the Washington Huskies.