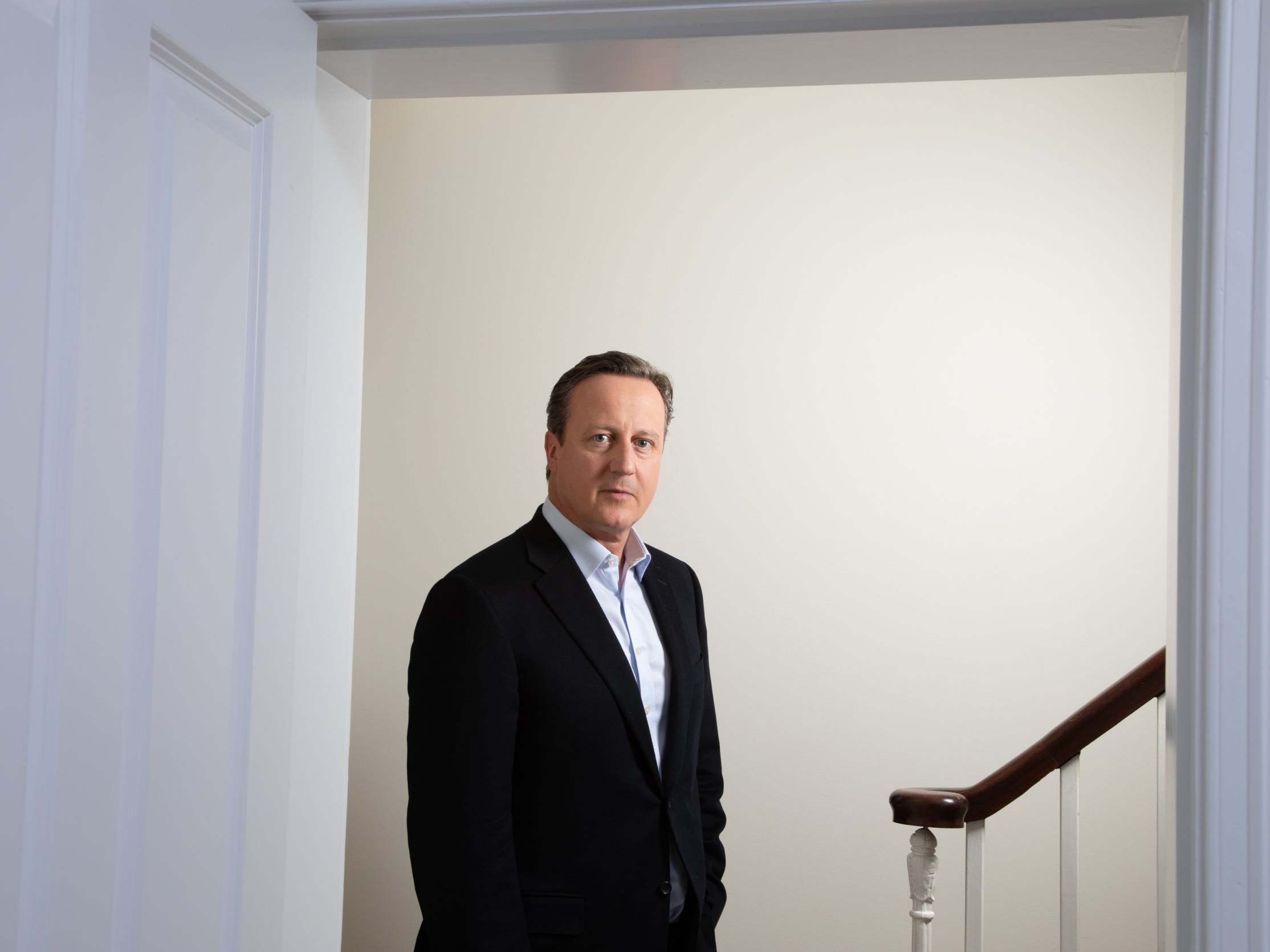 Well, someone had to say it. Someone who once was close and friendly to Boris Johnson and Michael Gove. Someone who knew her as well as most and could assess her character up close.
And so David Cameron has finally delivered his devastating judgment on the leaders of the Absence Campaign. Not only was Mr. Gove and Mr. Johnson "dreadful," betraying friendships and attacking the policies of the government they served. They have also betrayed their country and "left the truth at home" during the 2016 referendum campaign.
In fact, Mr. Johnson's case even managed to betray his own record when the mayor of London as a pro-European depended on the city and Canary Wharf and the capital's public service and much more to succeed crucial for EU membership. Mr. Gove, a longtime and honest Eurosceptic, has more of an apology for his behavior, but not for the fictitious claims that "Turkey joins the EU". (Does not have it yet).
We tell you what is true. You can form your own view.
From
1

5p
€ 0.18
$ 0.18
USD 0.27
one day, more exclusivity, analysis and extras.
Mr. Cameron seems remorseful for having lost the referendum but not voted. He gives the impression that it was inevitable. Maybe it was, but not then and under the circumstances. It was far too risky to hold one and it could have been recommended. The public would not have heard much if the referendum had been skipped. The topic was at the bottom of the list of voters' concerns in 2015 and 2016. The only people who campaigned for this were members of Mr. Cameron's own party and Ukip's "pie".
It's not too much to say that Mr. Cameron was too easily harassed by people like Nigel Farage. The referendum, in the form in which it took place, was catastrophic and anything but inevitable.
Even more serious, Mr. Cameron rejected any planning for a holiday vote. Therefore, the full reality of what a Brexit would mean without an agreement was poorly understood by both the government and the nation as a whole. This was in any case negligent and harmful, as we have seen. In other words, if politicians and voters had known in the summer of 2016 what they now know about Brexit without agreements, the result of the referendum could have been very different.
Born in his own way, perhaps out of complacency or arrogance, Mr. Cameron contributed to the conspiracy of silence over the hard Brexit that confronted both sides in the campaign: Vote because they claimed a favorable deal would be easy, and Stronger because you would acknowledge a failure.
So when fans of Dominic Cummings claim his unscrupulous efforts have won the election for Leave, they do not acknowledge Mr. Cameron's misperceptions and misperceptions that have contributed so much to this historic mistake. Like so many of its predecessors in tenth place since Ted Heath's retirement in 1974, he has failed to champion Europe, allowing an increasingly virulent press to unveil unchallenged stories about the EU.
And there has never been anyone more skilled at inventing things and leaving the truth at home than the ex-friends of Mr. Cameron, Mr. Johnson, and Mr. Gove. Incredible as it may be, they are now leading the country. David Cameron has lost far more than a few comrades. No wonder he regrets it.
Source link