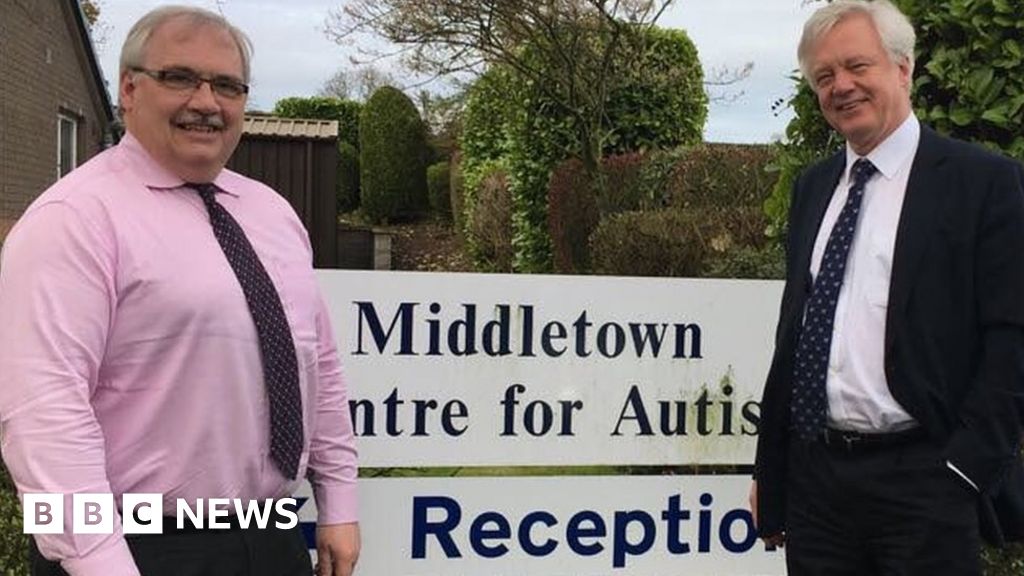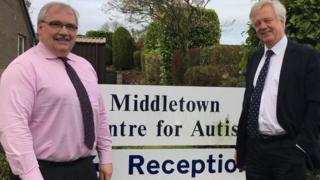 The Departure from the European Union has apologized for failing to inform the NI leaders on Monday of the visit of the Brexit secretary at the Irish border.
David Davis visited several places along the border unannounced.
Neither the DUP, whose party supports the conservative government, nor the local Sinn Féin MPs were informed.
Sinn Féin asked if Davis had violated the ministerial code by not informing Mickey Brady in advance.
A A spokesman for the Department for Leaving the European Union said the briefing of Newry and the Armagh MP was "an administrative oversight for which we apologize."
Reality Check: What is a Customs Union?
Brexit: All You Need to Know
The DUP deputy chairman, Nigel Dodds, said his party did not know about the visit, but "we are not alerted to ministerial visits on a daily basis."
Sinn Féin MLA Máirtín Ó Muilleoir after ld BBC's Good Morning Ulster program that the Brexit Secretary views Northern Ireland as "another place"
"It took him 22 months to get to the border," he said ,
Mr. Ó Muilleoir said he was in Concord with Newry and Armagh in Omagh, County Tyrone, while Davis was visiting Mr. Brady's constituency.
When asked about Good Morning Ulster, Dodds said he believed it was "very important" that ministers visiting a constituency should inform local MPs about a ministerial visit.
However, he added, "We also have Irish Ministers who do not brief MPs or politicians Ireland." They should do that, too, for everyone, not just Mr. Davis. "
Mr. Dodds rejected proposals, that it is unusual that the DUP was not informed as "nonsense".
Source link