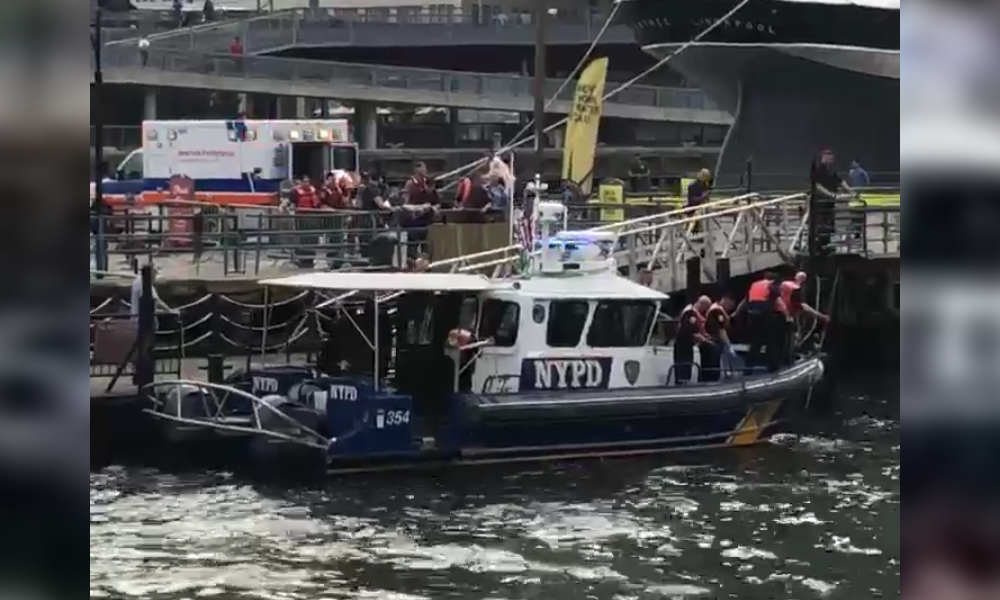 An unknown corpse was found on the East River in New York City looking for the missing YouTube star Etika, who disappeared last week after leaving a video in which he hinted at committing suicide.
The body was found around 6:20 pm ET Monday near Pier 16 in Manhattan, near the Brooklyn Bridge. Videos of witnesses showed police picking up the corpse from the East River.
There is no word about the identity of the victim, and a police spokesman did not immediately respond to a request for comment. The scene is located about 800 meters from the Manhattan Bridge, where Etika's personal belongings were found.
Further details were not immediately known.
Etika, whose real name is Desmond Amofah, suffers from mental health problems and was last heard on Wednesday evening. Hours later, an 8-minute video was automatically uploaded to YouTube, in which he alluded to attempting to commit suicide.
The New York Police Department confirmed on Saturday night that Etika's personal property was found on Manhattan Bridge. These included his cell phone and other personal belongings.
If you or anyone you know needs help, call the US Suicide Prevention Lifeline at 800-273-8255 or those around you with support, information, and local resources. If you are in the United Kingdom, call the Samaritans at 1

16123.