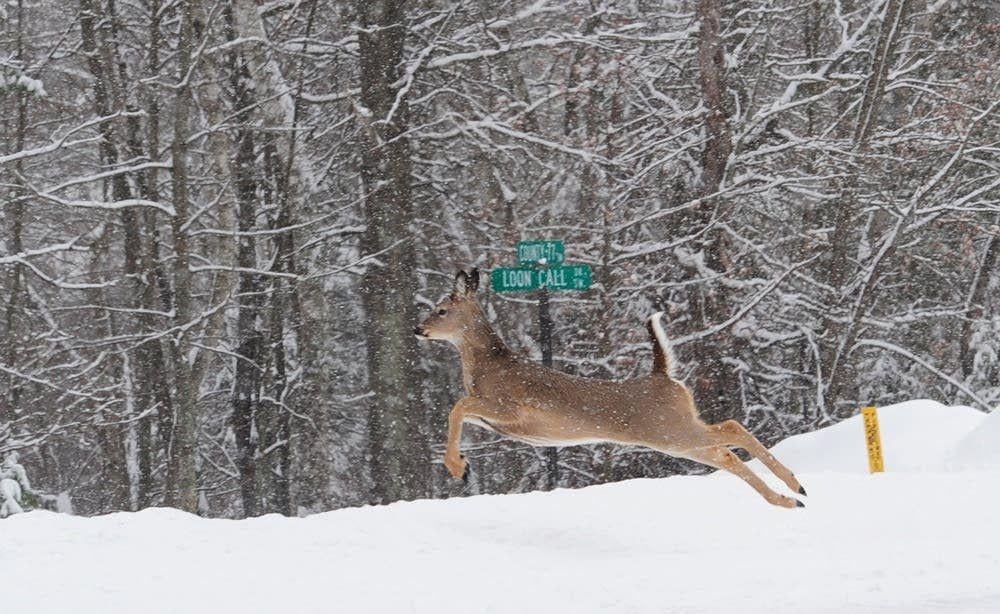 A new deer disease was found in southeastern Minnesota.
Epizootic hemorrhagic disease is 90 percent fatal in captive whitetail herds. Cases have been confirmed in South Dakota and Wisconsin, and now, here, the Board of Animal Health Minnesota said Wednesday.
A hobby deer farmer in Goodhue County inspects his herd on the last Friday in September. All seven of his animals seemed to be healthy. On Monday, six of them were dead.
The farmer had no idea what had happened to his animals, said Mackenzie Reberg, Veterinarian of the Animal Health Authority.
"The symptoms were so strong," she said. "It moved so fast, the farmer was worried."
He ran a series of tests that were positive for EHD.
The virus was found several years ago in two cows in Minnesota. This outbreak is the first one to hit caught deer in the state.
The virus does not cause human disease. But Reberg said it was especially difficult on whitetails. It erodes the lining of the mouth and the guts of a deer. Infected animals retain fluid under their skin. Exhaustion occurs. The vast majority of infected animals die within a few days.
"The few who survive have a long road to recovery," she said.
The disease is spread by biting mosquitoes, commonly known as no-see-arounds. One mosquito has to bite an infected animal and then bite another uninfected animal to spread the virus.
It happens quickly when animals are close together, but Reberg says the six Goodhue County deer lived miles from every other confirmed case
"And these mosquitoes can not fly far from themselves," she said. "Maybe a mile after another."
Reberg suspects that the infected mosquitoes have caught a ride with wind currents from Wisconsin. The mosquitoes, however, can not survive a hard frost, so this is likely to be the last outbreak of the year.
© 201
8 Minnesota Public Radio. All rights reserved.