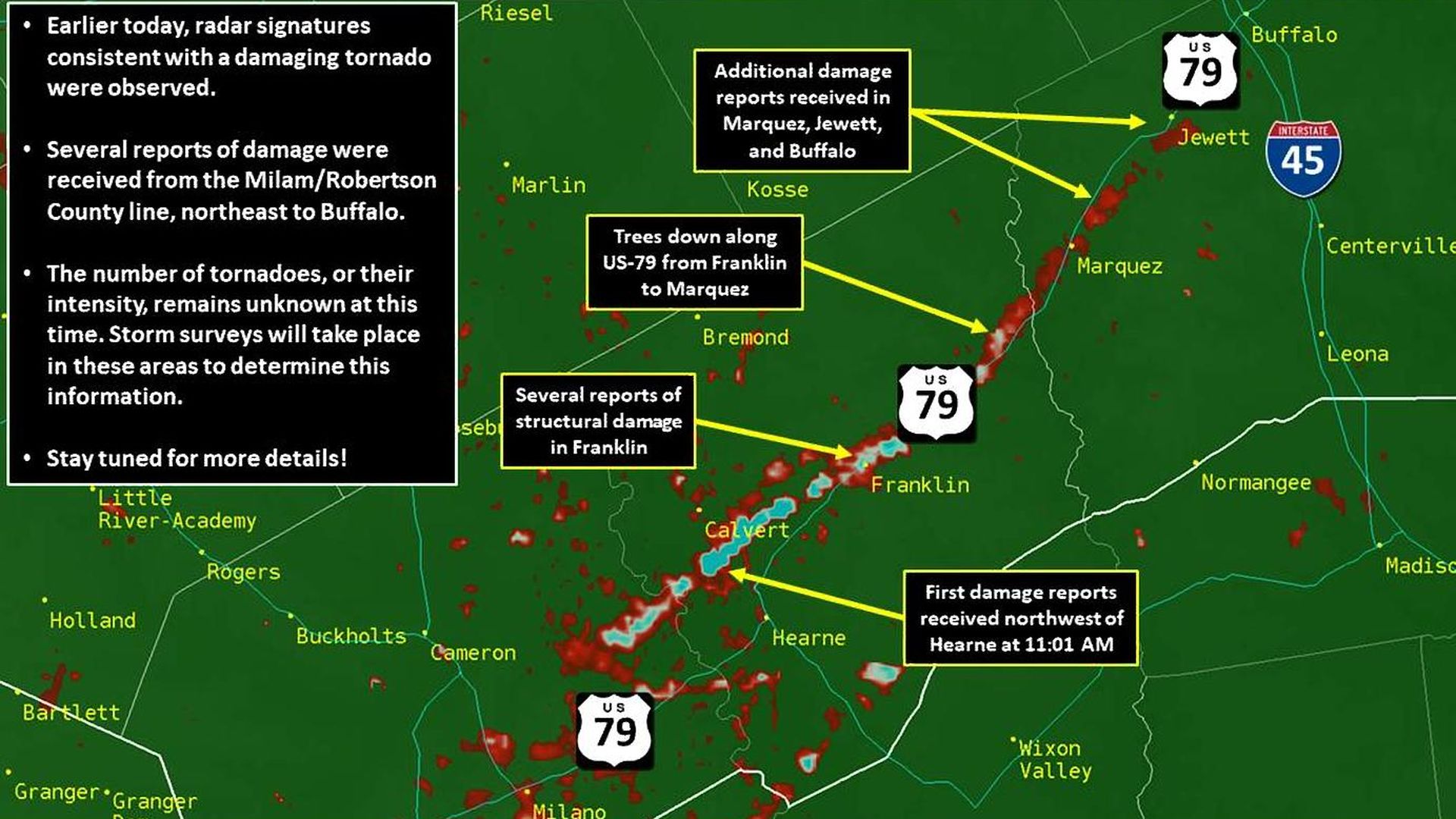 Powerful storms that hit South Saturday killed one woman and three children in separate incidents as tornadoes were reported in the area – and meteorologists had been warned against severe weather in the southern areas.
Details: The Angelina County sheriff's department in Texas said an 8-year-old child and a 3-year-old died when a tree fell on a car and pinched her in it. A woman died in a weather-related debris incidence near Weches in Houston County, Texas, said the sheriff's office, according to NBC. In Louisiana, the sheriff's office in Ouachita Parish said the drowning death of a boy (1
3) is associated with bad weather in Louisiana, Knoe8 reports.