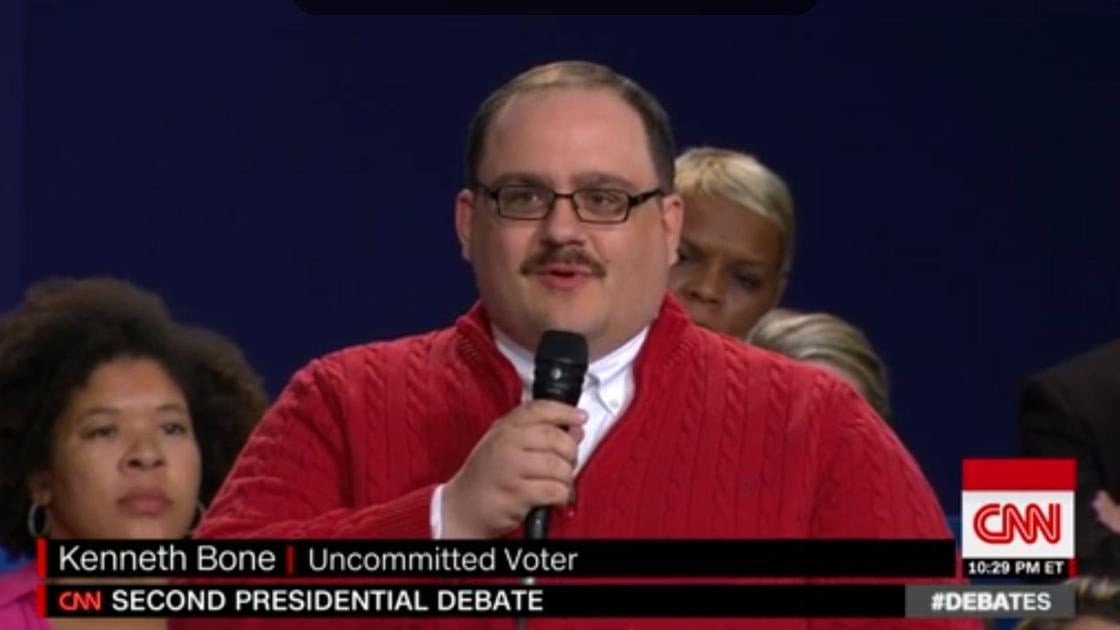 Ken Bone, the Shiloh man who became known in a bright red pullover by a question during a presidential debate in 2016, is back in the limelight after he said on Twitter that his son was banned for a photo, the Bone shared on social media just a few days earlier.
The original tweet, shared on Monday, was a response to tweets sent by Kyle Kashuv, a survivor of a gunfighting massacre in a parkland, Florida, high school and a weapons lawyer. Bone said that when he saw Kashuv rejoicing that he shared a photo of himself on a shooting range, Bone wanted to send a message of solidarity.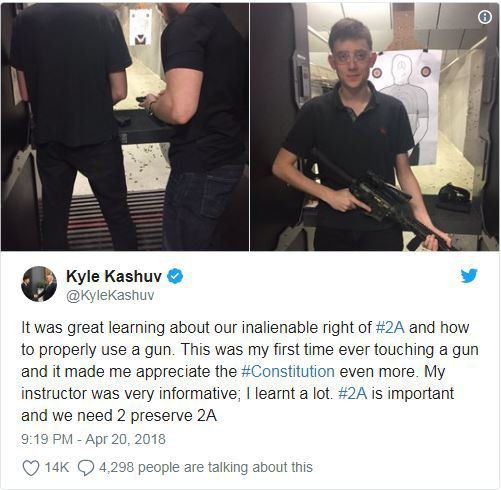 He shared a photo of his son who dropped a rifle with a camera bone stood behind him and said in his tweet that his son would learn to shoot under his supervision. Bone added in an interview on Thursday that they were in a firearm.
On Thursday afternoon, Bone said on Twitter that his son had been banned because of the photo. 19659008] Do you remember this photo from a few days ago? Well, a school administrator saw it and now my son is suspended from the school for a police investigation. pic.twitter.com/tTXSBDo39g
– Ken Bone (@ kenbone18) April 26, 2018
Bone said he had spoken to a detective at the Belleville Police Department who said that Bone she would call the director of his son's school, St. Clair ROE Safe School, in the morning. The Belleville police confirmed that she had received a report on the incident.
"I'm not sure what the school wants to investigate," Bone said Thursday night. "There is no threat to the school – the picture is over a year old."
Bone said he told the Headmaster that his son did not post the photo.
"It's mine," Bone said. "(My son) does not even have a Twitter account."
School officials said they could not comment on students' discipline or ongoing investigations.
St. Belleville's Clair ROE Safe School, whose son visits Logan, is a high school for students who, according to their website, are "ineligible".
Bone said his son had been expelled from his previous school for bringing a penknife to the campus, adding that it was a "mistake" and his son had not threatened anyone with it.
As for the original tweet of the photo, Bone wanted to convey that Kashuv is a "good kid who gets a lot of flack," though Bone himself supports a "reasonable" gun control, he said.
"I just wanted to say (Kashuv), you did not do anything wrong, you learned to shoot with your father, I do the same with my son," Bone said.
Bone attracted national attention in 2016 after asking a question in the debate between then-contenders Donald Trump and Hillary Clinton at Washington University. He was among the 40 undecided voters who attended the debate.
Despite being urged by angry Twitter commentators to sue the school, Bone said on Thursday that he did not want to go that extreme. But he hopes that things will clear soon so Logan can go back to school.
"I am glad that they are looking for the safety of the children, but that seems to be something that can be done with a phone call or a meeting with school officials," Bone said. "The picture was taken before he even went to school, he did not do anything wrong or illegal, and it was said by me, so there's no reason to punish him for it."