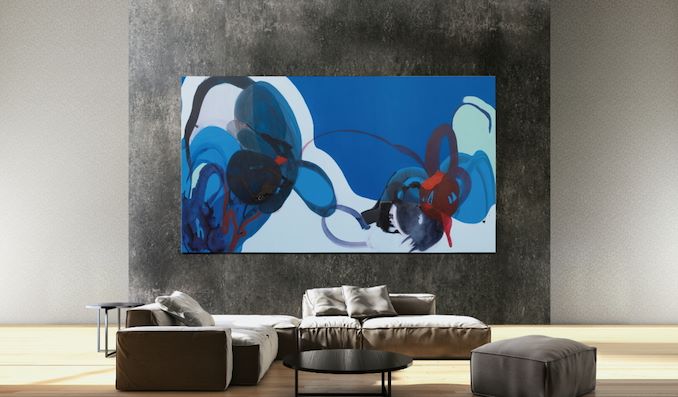 At the CES 2019 Samsung presented its new ultra-large TV with a diagonal of 219 inches. Called "The Wall," the television features the company's micro-LED technology, which provides very high brightness and deep blacks that are essentially in competition with OLED televisions when it comes to image quality. Samsung specifically introduced a 75-inch micro-LED Ultra HD TV for general consumers.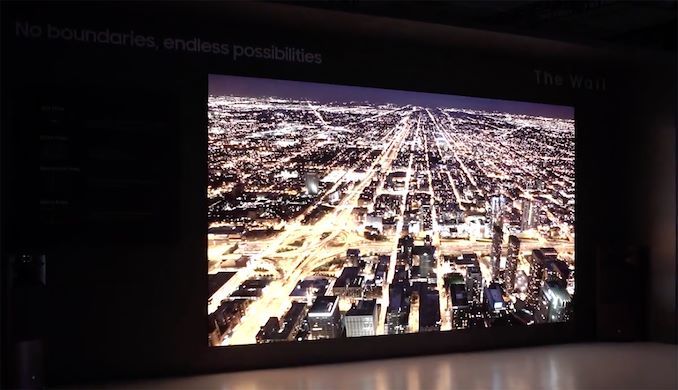 The new 219-inch TV "The Wall" has an unknown resolution of more than 4K and a brightness of 2,000 Nits. The television features an unknown Samsung processor (presumably a version of the company's Quantum processor 8K that drives the Q900 Series QLED-based 8K UHDTVs), the manufacturer's AI upscaling technology, and other premium features supported. Just like the Q900, "The Wall" can blend in with the environment to match the style of the interior. A property that Samsung is particularly proud of. The TV can be controlled via a special tablet.
The company's 75-inch ultra-HD TV "The Window" now has 4K resolution and 1,000 nits peak brightness. When "The Window" hits the market, its peak brightness is increased to 4,000 nits, which is equivalent to the Q900 series.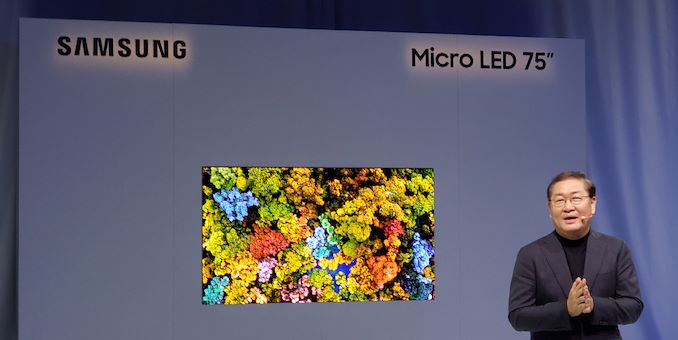 As the name implies, televisions based on micro-LED technology consume tens of millions of individually controlled tiny LEDs (25M in "The Window") that do not require backlighting, which is why they can provide a very high contrast ratio , Samsung hopes that the micro-LED technology is free of problems for which OLEDs are known (including off-axis color shifting, ghosting, stoving effects, etc.), but retain all their advantages (brightness, contrast, fast response time), wide viewing angles etc.). As an added bonus, micro LED screens do not require any bezels and can be made incredibly thin.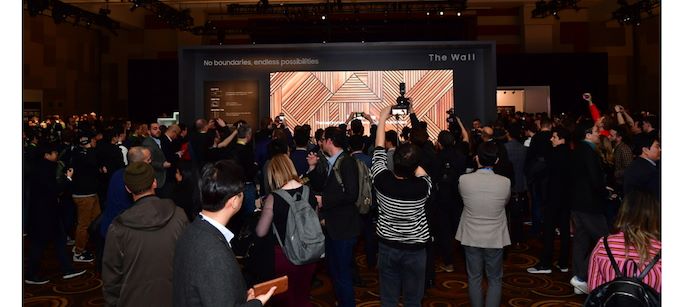 Samsung introduced its first 146-inch television "The Wall" with a brightness of 1,600 nits at last year's CES and was released in mid-2018. The price of the device is unknown and it is believed that it is only for the selection of customers is available.
More information:
Sources: Samsung, Tom's Guide, Tom's Hardware, WhatHiFi
Source link