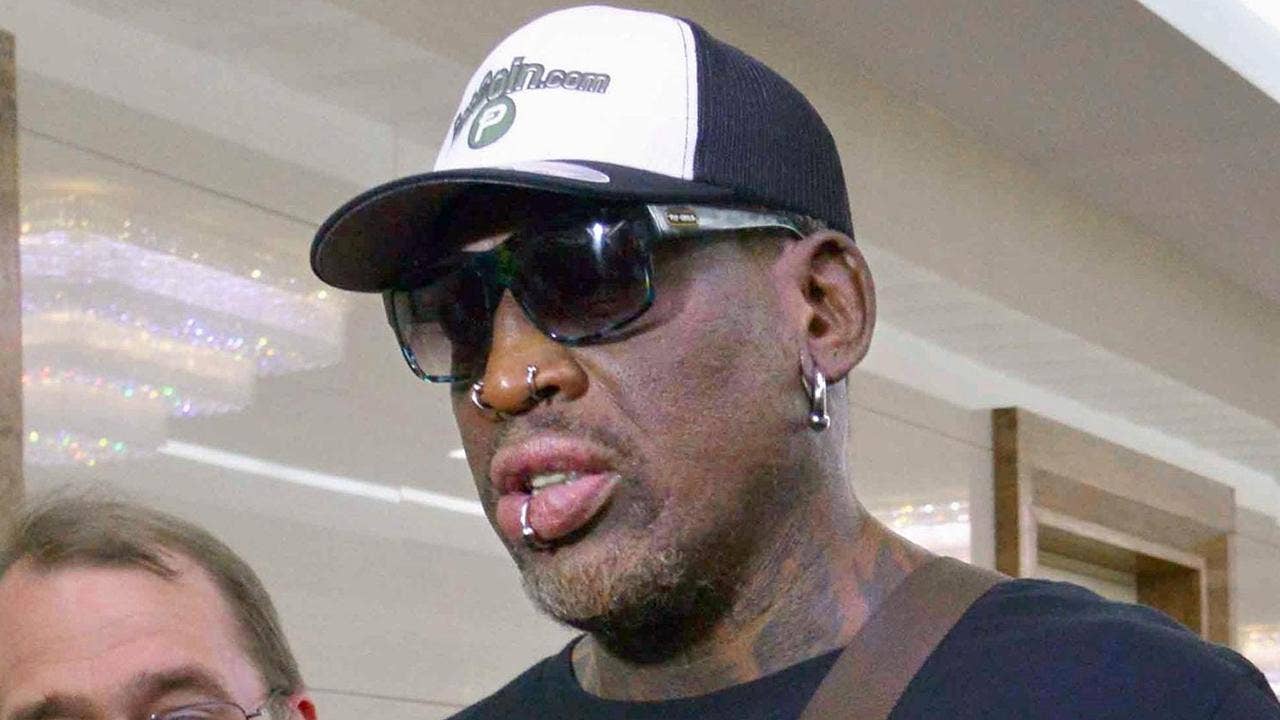 The only man in the world who is friendly with both the dictator of North Korea and the President of the United States hopes the two will meet in May.
NBA Hall of Famer Dennis Rodman, who has made various trips to North Korea since 2013, came to Twitter on Friday to express his support for the upcoming summit between President Trump and North Korean leader Kim Jong Un.
"Hopefully, after my two friends and leaders meet next month, # Peace #Love #NotWar #Diplomacy," Rodman tweeted.
Trump announced in early March plans to meet Kim Jong Un on the country's nuclear program. This week, the president said he believes the North Koreans want to make peace.
"For years, and through many governments, everyone said that peace and the demilitarization of the Korean Peninsula is not even a small possibility," Trump tweeted. "Now there is a good change that Kim Jong Un will do what is right for his people and for humanity, look forward to our meeting!"
In February 201
3, Rodman made his first trip to North Korea for a " Basketball Diplomacy "trip.
The NBA launch returned twice in 2013 and in January 2014 again in January 2014 for a basketball game with the dictator to celebrate Kim's birthday.
Rodman recently returned to North Korea in June, saying he was trying to "just open doors".
Source link