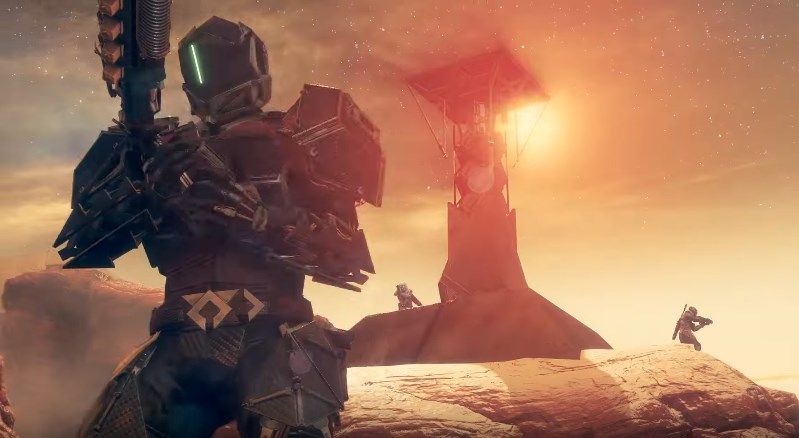 Destiny 2: Warmind is out there and quite apart from a few technical issues. With this big step Bungie is now looking at the summer. The next major expansion is expected in September, but in the months between today and tomorrow, some interesting things will happen.
"We will deliver the [Raid] prestige modes you've been waiting for, bounds, delivering quality of life enhancements, and more," Bungie wrote in a new update to the Development Roadmap. "In addition, we're launching a new seasonal event called & # 39; Solstice of Heroes & # 39 ;, where the guards will celebrate their achievements and, of course, earn sweet new rewards."
Also on May 29, if the schedule is right, Crucible Labs is what sounds like a public test server. "Crucible Labs gives every Destiny 2 player access to experimental PvP content," Bungie said. "We then have the chance to receive your feedback to guide our final iterations." In addition, there are not much more details at the moment, so please do not ask PvP boss Derek Carroll for an explanation.
I've said everything I'll say about Labs now. Stay tuned for more information on the road. For now, enjoy doubles, go for fame, check private matches or just step into quickplay. https://t.co/cWwfm90uMcMay 16, 2018
I am honestly surprised that this step was not long ago. Balancing a game like Destiny 2 simultaneously with PvE and PvP has proven to be an extremely difficult (and ongoing) task, and it does not take into account the endless risk of unexpected technical problems. A live environment to release updates before they're released in live play should make life easier for Bungie and Destiny 2 players. A proper explanation of the Crucible Labs will be provided some time before the start. Hey, maybe we even see the return of some weird modes like Prometheus lens laser tag tested there.
July will also see the addition of Seasonal Solstice of Heroes Event, Bounties, Prestige Raid Lairs, plus a second installment of revamped exotic armor items. The updated roadmap can be found below.